Alumni Thoughts: Should Parents Take Part in their Child's Learning Path?
Parental support and back for learning exercises at domestic combined with the parental association in tutoring are basic to children's instruction. Parents have proven to be the first and lifelong educators of their children. Parental engagement is always necessary to ensure that the development of a child is adequate and enough. In broad consideration, parental engagement comprises of organizations between families, schools, and communities, raising parental alertness of the gains of engaging their children's instruction, and providing them with the aptitudes to do so.
This post was written by our TEFL certification graduate Bugingo C. Please note that this blog post might not necessarily represent the beliefs or opinions of ITTT.
Benefits
Parental engagement has a tremendous positive impact on many indicators of student achievement. In this essay, I will detail the role of parents in the education of their children into the following subcategories. The leadership role of parents, management and motivation, power and influence that parents have in guiding and shaping the future of the young learners, and parents help teachers and schools in child development.
To begin with, parents act as leaders in their families. Leadership principles are taught by parents to their children, guardians should set a mission and vision and follow the main steps as in an organized company. They should create a vision, write it down, creating a belief with their kids to be accomplished. Furthermore, a leader manages, motivates and supervises those under their responsibilities. People have a clear mission of what they do and fight for; and the home leader, their mission is to educate with deliberate learning. It has to be with a parent setting a goal and ambition on who a child wants to become in the future.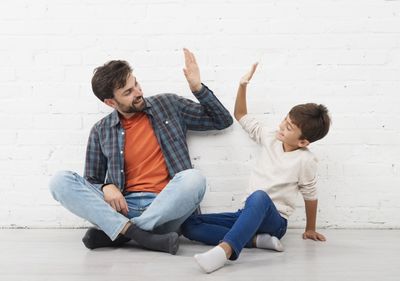 Also Read: Will I make friends while teaching English abroad?
The achievement of this goal is to guide and lighten a child's path by providing and exploring alternatives to their children. The modern education system doesn't impose on individuals on what to learn or follow during their course of education. On the contrary, they give different choices to choose so that students can follow their dreams by trying and make available different fields and materials to be used. For instance in the early education of a child schools provide different activities from different fields of learning such as science, sports, arts, and cultural activities to learn what the child is interested in as parents know their children from an early age they understand better what they are interested in. Consequently, it is advisable and crucial for a parent to facilitate in all ways possible to enable a child to discover their passion as early as possible.
General Influence
Secondly, parents have power and a strong influence on their children. They are required to guide and shape their future by showing them what to do. As parents spend more time with the child they have the power to shape and transform them into the kind of men and women they want them to be. By using their authority over them they can shape them easily by educating those moral and cultural values their need to be successful in their future. Some parents are afraid of the behaviors children get from the outside world.
Consequently, some parents choose home education over the formal schooling system. However, if all parents take the active role in controlling what information and moral behaviors children learn from their peers this kind of fear can be minimized as much as possible. I remember from my early schooling days some friends used street language that was not su?table and acceptable in my family. So my parents made sure that I don't ever use that language by showing me how inappropriate it is in a civilized society. Additionally, some parents use corrective measures such as punishment or limiting access to some of the favorite toys or freedom once the children's behavior is not what the parents intend them to have. It has proven to be one of the efficient ways to use in shaping a child's behavior in a collective society.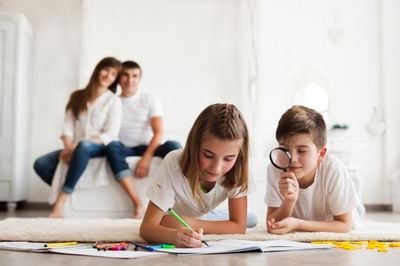 Also Read: How much can I earn teaching English in Russia?
Comparing to Teachers
Finally, not only teachers and schools are entitled to fully educate and develop a child. Parents also have a sizable task to help teachers and other instructors mostly after schools in extra-curricular activities. Parents help students to do their homework given by schools, and that assistance and follow up contribute a lot in the gradual development of a child. School time is limited to 8 hours per day and the remaining time parents should provide extra information to their children by playing mind developing games, watch educative programs, reading them books to arouse the interest in various fields. Furthermore, parents should serve as role models in guiding their children to choose sectors that are currently on the market. From their experiences and knowledge about work, the student needs a career guidance program and someone to look for to choose their suitable and necessary career path.
Most of the students end up following the same career as their parents and relatives if a parent is a successful engineer, medical doctor or any other profession their children end up liking the same profession. We have witnessed many examples from different parts of the world where farmers inherit their children in the same career. As a result, we always need someone to look up to when we are on the verge of making a lifelong decision and parents have proven to be the right choice.
Do you want to teach English abroad? Take a TEFL course!
All in all, not only teachers but also parents have a great share to contribute to a child's education by acting as role models and leaders to shape the trajectory of a student. The time spent with children has a strong influence on the choice to be made. As a society, in general, we all have a task to help in the education for the development of the future generation.
Apply now & get certified to teach english abroad!
Speak with an ITTT advisor today to put together your personal plan for teaching English abroad.
Send us an email or call us toll-free at 1-800-490-0531 to speak with an ITTT advisor today.
Related Articles: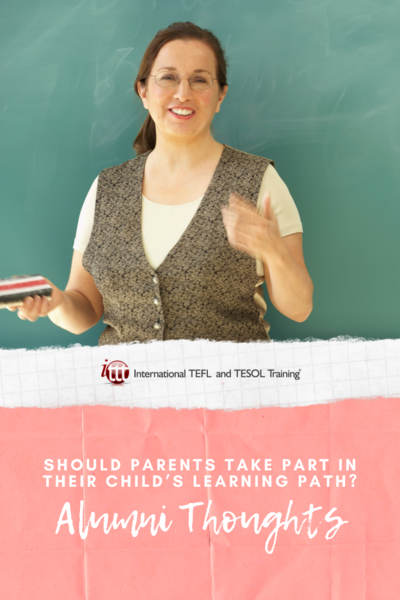 ---
---