A Sample Lesson Plan for Students with a Short Attention Span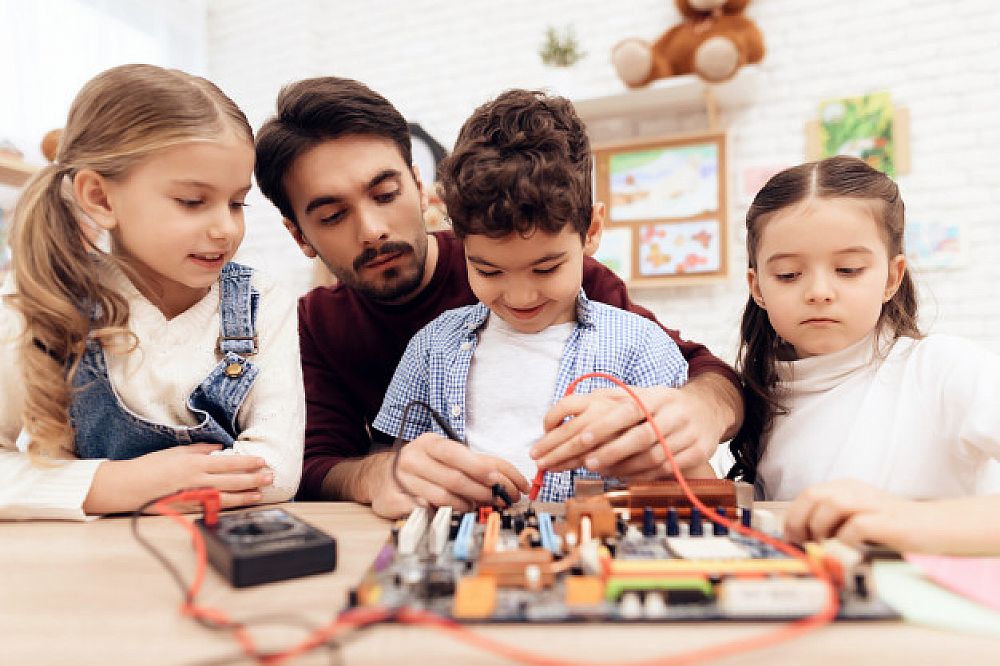 This post was written by our TEFL certification graduate Anna D. Please note that this blog post might not necessarily represent the beliefs or opinions of ITTT.
General recommendations
Always limit time (use a timer) – students will know how much time they have to finish a task.
Clear instruction – sync your words and body language, use clear TPR, practice in an empty classroom or front of a mirror if needed. Use super simple words and sentences, so students can get used to the routine.
Step by step instruction – if the game is complicated start with a small and simple step. For example, pass the ball while music plays. Firstly, just show students that Kevin has the ball and he has to pass the ball to Julie (hold the ball in your hand and do not give it to students). Julie has to pass the ball to Paul, Paul to Jenny, etc. Show that the ball travel from one student to another (tell the names of the students). Then, the teacher can give the ball to students but have to stay very close in case something goes wrong (student throw the ball) the teacher can catch it or take it back. If something happened like this, stop and explain (show) that we cannot do this. Then, you can practice with music. The last step will be the students' output when the music stops.
Ask students back "What is it?" or "How to do or not do?" when they get familiar with routines, increase student's talk time and let them stand up extra time.
Reward (high five, thumb up, stars on the whiteboard) – reward everything that they did well, or erase a star from them if they misbehave. Make a huge deal out of a reward system! It's going to be easy to control the class.
Don't give students time to think about anything else besides the lesson content. Every second can be crucial and sensitive students (or very young) can start to cry or misbehave.
Use the triggers to choose who is going to participate in a game or activity, so students will think that they have a chance to participate and will pay more attention.
Don't show students how "not to do" until the situation happened, otherwise they can just simply start to copy you.
Also Read: What is the difference between TESOL and TEFL?
Preparation and Class Routine
Practice your lesson before the actual class starts. That will help you see mistakes or you can make changes in your plan. Try to count how much time you need by actually using a timer.
Ask students in random order.
Be quick. Be very quick and keep the pace of the lesson like that.
Never stand with your back to students.
Drill vocabs and SP all together, then 3-4 students at once, then in pairs and if you feel that they are confident enough ask individual output.
Look at all the students all the time! Never isolate students with your attention, all the rest will start to misbehave because you don't look at them.
Repeat and review all the rules (games, rules on the brake and during the class). If students get bored of it, start to ask them to show and tell rules!
Don't give students props until you explained everything, otherwise, you will lose their attention before you explain.
To give students a better explanation and understanding of vocabs that you teach, drag students inside of your presentation!
If you give students anything during the lesson, ask them to put it under the chair, so they won't play with that.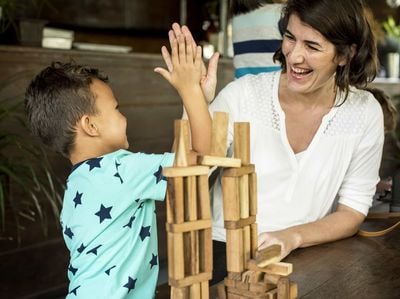 Also Read: What is the Central European Teaching Program CETP for teaching English in Hungary?
Here's an example of a lesson plan:
Length of lesson: 90 minutes
Student's age: 5-6 years old
Number of students: 10
Language point: vocabs – clinic, park, post office, market. SP – It's a ....It's the first lesson of the new unit. Students will learn 4 more vocabs next lesson (convenience store, amusement park, train station, school) and one of the new SP – I want to go to the... I am (he/she is) going to the ..., "The ... (place) is near the... (place).
The length of the unit is 1 month, students come to school twice a week.
Learner adjectives: For students to be able to memorize and recognize different places in a city.
(4 mins) Warm-up song
(3-5 min) Daily Routine: Emotion (how are you?) and the weather
(1-2 min) Revision of the previous lesson with flashcards
(2-3 min) Presentation: The teacher is, we need a doctor! Ask 2-3 students to come up, give them statoscopes and doctor's robes to check the teacher's health.Stand up, repeat all together "Clinic! It's a clinic!" + TPR, sit down.
Hit the flashcard game (individual output) in random order (students are sitting down).
(2-3) min Present post office, ask 2-3 students to come up and give them bags with letters, they have to give letters to all the students!Stand up, repeat all together "Post office! It's a post office!" + clinic + TPR, sit down.
Hit the right flashcard (individual output) in random order (2 flashcards).
(2-3 min) Present park, go for a picnic and play ball (softball).Stand up, repeat all together "Park! It's a park!" + clinic + post office + TPR, sit down.
(5-6 min) Game: hammers, put 3 flashcards on the floor, explain (show!) how to play. Review vocabs. Students listen to the teacher and hit the right flashcard (play in pairs). If students start to misbehave ask him/her to sit down and ask students if we can do like that (show what happened), ask the misbehaving student to participate latterly.
(2-3 min) Present market, invite 2-3 students on the stage, play market with fake money and fruit.Stand up, repeat all together "Market! It's a market!" + clinic + post office + park + TPR, sit down. Catch the flashcard (individual output). Students are sitting down.
(2 min) Bomb game(all together), explain (show) the rules.
(12-15 min) Brake
(8 min) Workbook time
(2 min) Cleaning up
(1min) Review learned vocabs
(7min) Game sticky balls (pairs)
(5 min) Game Hammers game (pairs)
(4min) Song
(5min) Wrap-up: count stars and say bye-bye
Do you want to teach English abroad? Take a TEFL course!
Apply now & get certified to teach english abroad!
Speak with an ITTT advisor today to put together your personal plan for teaching English abroad.
Send us an email or call us toll-free at 1-800-490-0531 to speak with an ITTT advisor today.
Related Articles: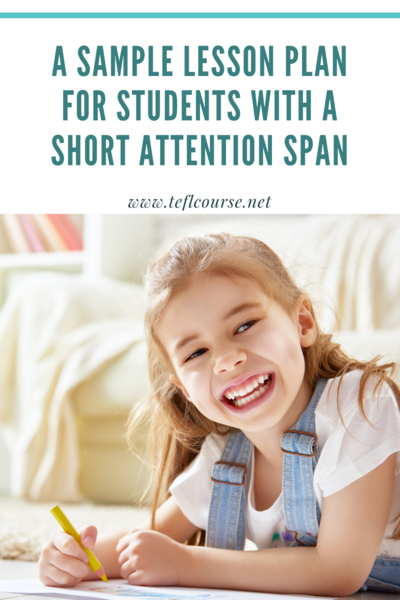 ---
---