A Patchwork Example Lesson Plan For Teaching Productive and Receptive Skills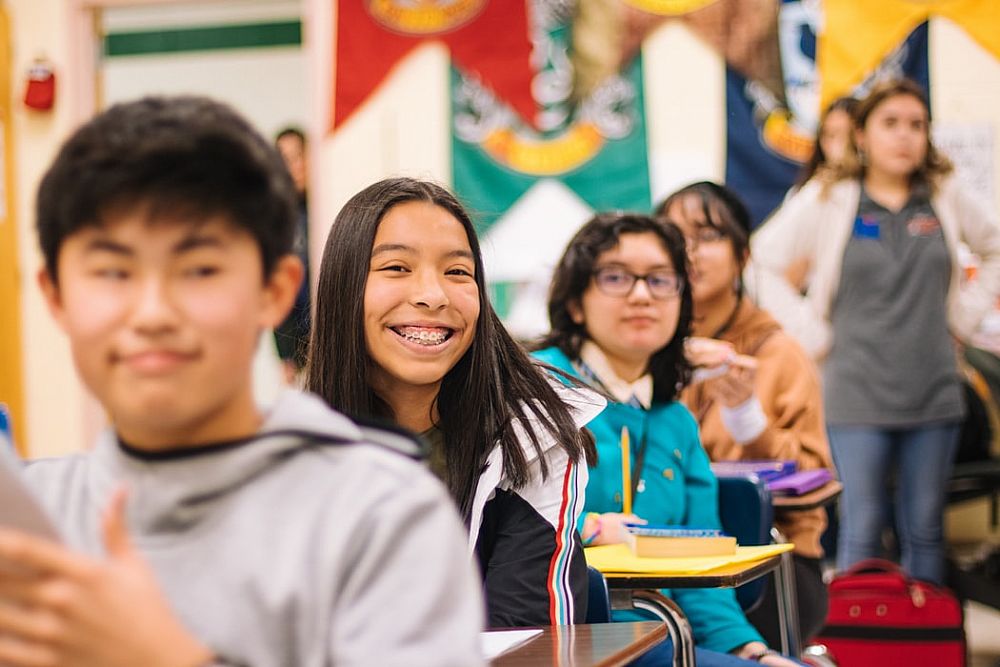 This post was written by our TEFL certification graduate Abraham F. Please note that this blog post might not necessarily represent the beliefs or opinions of ITTT.
Lesson Materials
Teaching tools used for learners: One bucket with nontoxic learner-approved clay. Each bucket of clay will have five sticks, each stick a different color. Paper plates matching the color of the clay. Scissors and crayons. Learner approved audio about a rainbow song. The object is to gain the learners' attention. The learning environment created will be interesting, fun, and relaxed. Class level - children between the ages of 8 – 10 class volume 10 learners.
Grouping
Learners will be divided into smaller groups of 2 learners on a team. Each team will be handed one bucket of nontoxic learner-approved clay. The learner's choice of things to make with the clay will be written on the board, for example, Reading (magazine, newspaper, poster, eyes, glasses), Listening (radio, cellular phone, ears), Writing (book, letter, pencil, hand) or Speaking (microphone, mouth). While learners are sculpting their objects, actively monitor their abilities in communicating with their teams.
After finishing their sculptures in the given time, they can be placed in front of the learners. The learners now can discuss why they have chosen to make their sculptures. Observe the learner's ability to listen to other learners also pronunciation errors that can be focused on in further study stages.
Activate Part 1
Provide the learners with a color chart of the five colors they received in their clay buckets and let the class discuss in dialog form with their teammates what color is their favorite and where they would like to use that color, for example, "my favorite color is blue, and I would like to paint my room blue."
Learners will be handed a worksheet to complete with questions such as "what color do you see around the classroom," what were the colors in the bucket, would you like to make something else, and why." Learners can voluntarily discuss the answers with the class and even practice together (but let the learners understand that they would have to complete their own set of questions)—teacher correcting only where it is necessary. The aim is to let the learners speak freely and find the answer among themselves. This will encourage participation and learning while communicating. The learners will be asked to return to their seats and be given time to complete their worksheets. Focus on Reading and writing and do not correct the learner too quickly. Observe writing skills for further study lessons.
Elicitation Ideas
Hold the paper plates up and ask the learners what the color is. Give each learner answering correct the paper plate. They can return to their teammates and now have the chance to create a face mask on the paper plate using the scissors and the crayons. Teacher observing all or any language they know while communicating.
Activate Part 2
Learners can now return to their seats, and the music audio with the learner-appropriate rainbow song will be played. The song will be short with only the basic colors—teacher observing learners listening and focusing skills.
Learners will be handed a written sheet with the words to the rainbow song. The rainbow song will be played again. This time learners can sing along. The rainbow song can be repeated if necessary—teacher observing participation.
Learners will now tell the class what their favorite part of today's lesson was. The teacher will now focus on the learner's response. Learning should be fun, and using what the learners respond to in future lessons would allow full participation in receptive and productive skills.
Are you ready to teach English abroad or online?
Apply now & get certified to teach english abroad!
Speak with an ITTT advisor today to put together your personal plan for teaching English abroad!
Send us an email or call us toll-free at 1-800-490-0531 to speak with an ITTT advisor today.
Related Articles:
Check out what our course grads say in our many video testimonials!
---
---