Online Teaching: ✅ 7 Activities to Enhance Your Online ESL Lesson with Miro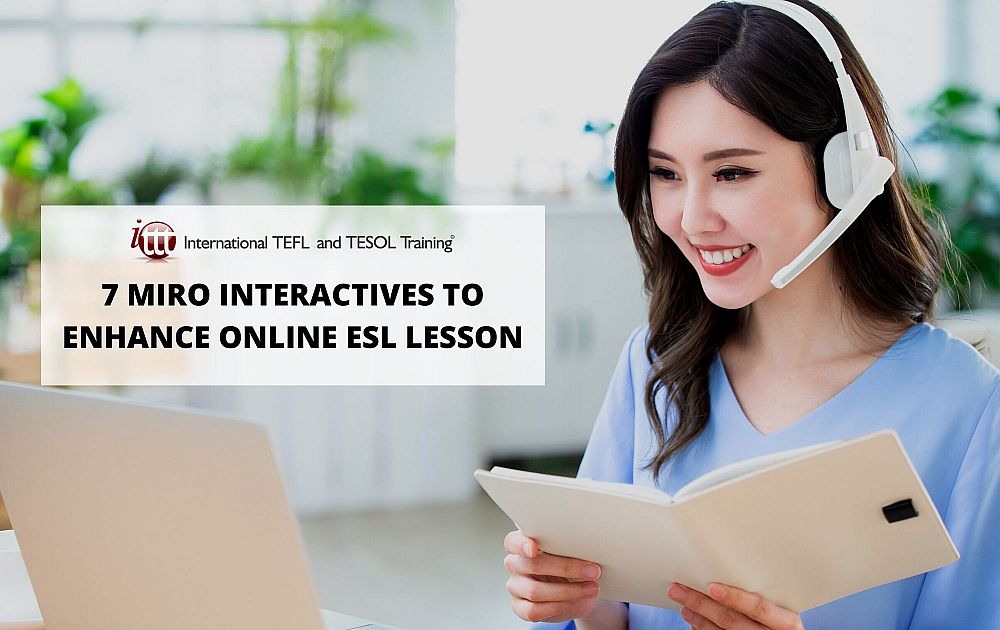 If you have already switched to online ESL teaching, you've definitely been using an online board. There are many good options out there, but I prefer using Miro over the others. Miro is a convenient online whiteboard with lots of fun and interactive tools to use during the class and outside.
In this blog post, I'd like to share several interactive ideas to enhance your online ESL lesson.
Listen to this blog post:
1. Small Talk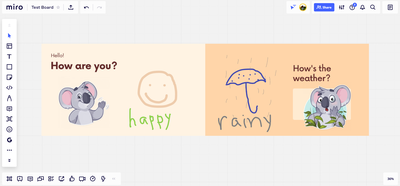 At the beginning of the online ESL lesson, start with a warm-up conversation. Ask your students about their mood, day, weather, etc. Just do some small talk of any kind. To support the conversation, you can encourage your students to draw pictures on Miro using the "pen" tool.
This exercise is a fun way to break the ice and remember some vocabulary but it also doesn't take much time. You can even set the timer because some students tend to do talk longer than others. Keep it fair and time adequate.
2. Mood Board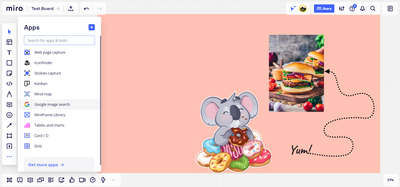 As part of the engage stage of the online ESL lesson, you can create a thematical mood board using Google images. For example, if you want to discuss food, don't find pictures in advance but simply ask students to use the Google Images tool to add relevant pictures.
While they're adding pictures onto the mood board, ask them what food they choose, what their favorite meal is, etc. This activity will help you elicit a lot of language from your students!
3. Picture Comics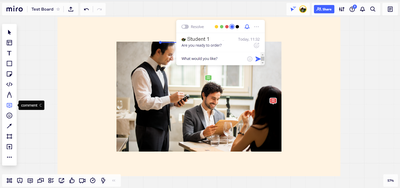 Choose a picture with people or other creatures in it related to the topic of your online ESL lesson. Ask your students to come up with what the persons in the image are thinking or talking about at that moment.
For example, you can find a picture of people ordering food in a cafe for the food theme. This way, your students practice vocabulary and grammar related to this topic.
4. Kanban Table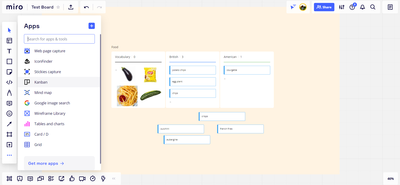 Another way to engage your students in active learning is to offer a task in a kanban form. The benefit of this tool is that you can move blocks from columns around the board. You can prepare some target words or structures, toss them, and ask students to replicate the correct order.
Kanban blocks can also be used as labels for some other elements of the presentation. Just get creative and play with it in your spare time while preparing for your online ESL lesson!
5. Mindmap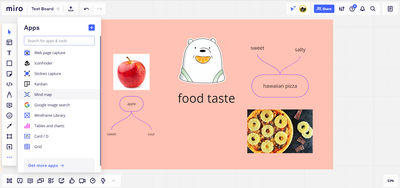 With the Mindmap tool, you can encourage students to think about different synonyms or vocabulary groups and grammar structures based on some common features.
The important thing is to allow your students to use the tool themselves so that their creativity can flow. However, consider the students' age because it can be challenging for younger ESL learners to make out the patterns.
6. Stickers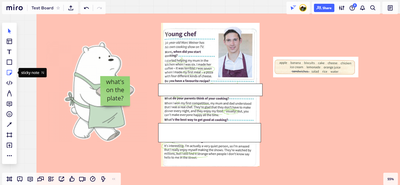 This activity is fun and super-exciting for both young and adult students. Use the sticker notes or shapes to hide parts of or whole objects. Ask your students to guess what is under the sticker.
With older students, use the same tool as a part of reading or writing tasks. For example, read a text, hide some parts of it, and rewrite it using the target vocabulary.
This is a great way to introduce some of the least favorite activities in your online ESL lesson.
7. Emoji reactions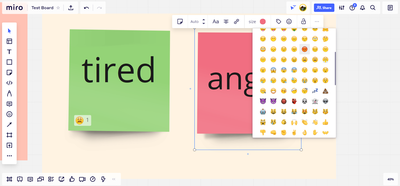 Use sticker notes to train some target vocabulary that can also be replicated with emojis.
Write down the words on the notes, ask students to guess what it means with an emoji sticker.
This activity can be used at any stage of the online ESL lesson as it's very flexible. Your ESL students will definitely like this idea and will ask you to play it again.
Are you ready to switch to online ESL teaching? Take a TEFL course to stand out!
As you can see, Miro offers many exciting tools that can make your online ESL lesson very versatile. Don't be afraid to test them and see how much fun your students have.
Apply now & get certified to teach english abroad!
Speak with an ITTT advisor today to put together your personal plan for teaching English abroad.
Send us an email or call us toll-free at 1-800-490-0531 to speak with an ITTT advisor today.
Related Articles:
Check out what our course grads say in our many video testimonials!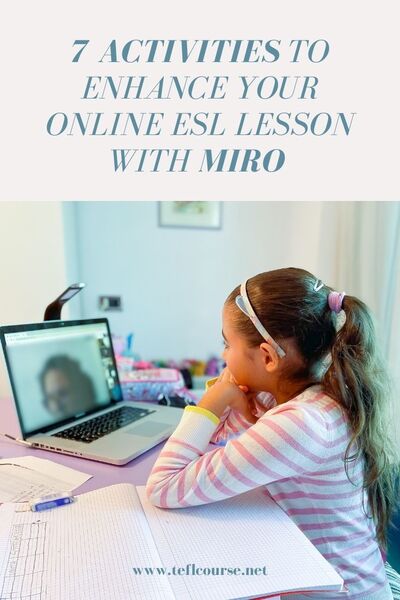 ---
---