6 Things You Will Miss Out On If You Don't Teach English Abroad
Teaching English abroad is one of the most interesting career paths one might take up. You get to move to a new country and even get paid for it! However, too many people are unsure whether teaching EFL is right for them. This article highlights 6 things you will miss out on if you don't teach English abroad.
Listen to this blog post:
Trying new things
When routine becomes a ball and chain, you know it's time for something new. Moving to a new country to teach English is the perfect opportunity to discover a whole new world. Whether it's cherry blossom season in Japan, Chinese New Year festivities in Taiwan, Christmas markets in Germany or the Carnival in Brazil - there are new experiences ahead of you on every corner! It's not only large cultural festivities like these that you will get to try out but also small things such as new foods, drinks, and other local customs.
Meeting new people from all over the world
Not only will you try lots of new exciting things while you're teaching English in another country, but you'll also meet a ton of new people and have the opportunity to make friends from all over the world! When I taught English in China and South Korea, I made some great friends from other English-speaking countries who also came to Asia to teach English. Getting involved in language exchange groups also brought me together with local Chinese and Koreans interested in sharing ideas and making friends. Imagine all the trips you can plan to visit your new friends from all around the world!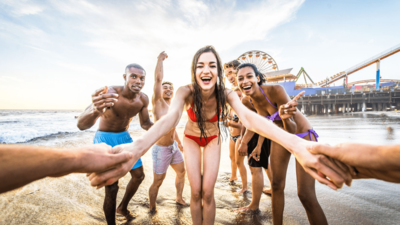 Seeing things from a different perspective
Exchanging with people from all over the world also gives you some insight into your own culture. You'll learn how others perceive your culture and country and get to see things from a whole new perspective. You might be used to doing things a certain way but might be surprised to learn that there's a whole other approach to solving different problems. This is also a great trait to have when coming back home and applying for jobs.
Enjoying Freedom
Moving to a new country where you don't know a single soul might seem daunting but it also gives you a whole lot of freedom. You get to decide where you want to live and work, you decide how long you want to stay and what you want to do in your spare time.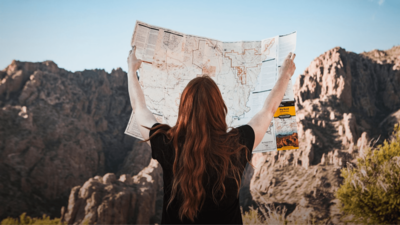 Gaining Independence
This new-found freedom also brings about challenges. You'll often find yourself in a situation where you need to make decisions on your own or have to figure out problems all by yourself. While this might seem like a lot to deal with at first it also teaches you about one very important thing: independence. Once you move abroad and manage a class of 30 elementary kids in a foreign country all by yourself, you'll be ready to conquer the world - and nothing will stop you! 
Change of routine
If a typical 9-to-5 doesn't satisfy you anymore - why not quit and move abroad to teach? Many EFL teachers move away because they are tired of the same old routine - they want some action! Whether you want to teach English in Europe, Asia, the Middle East or Latin America - say goodbye to your old routine and make the move. Many teachers enjoy a lot of freedom when working abroad and aren't bound to a 9-to-5 workday. This is especially true for digital nomads teaching English online.
Are you ready to teach English abroad?
Don't wait until it's too late! When it comes to making changes to your lifestyle - it's now or never. Whether you are fresh out of college or a retiree looking for a new adventure, EFL might be the right choice for you!
Apply now & get certified to teach english abroad!
Speak with an ITTT advisor today to put together your personal plan for teaching English abroad!
Send us an email or call us toll-free at 1-800-490-0531 to speak with an ITTT advisor today.
Related Articles: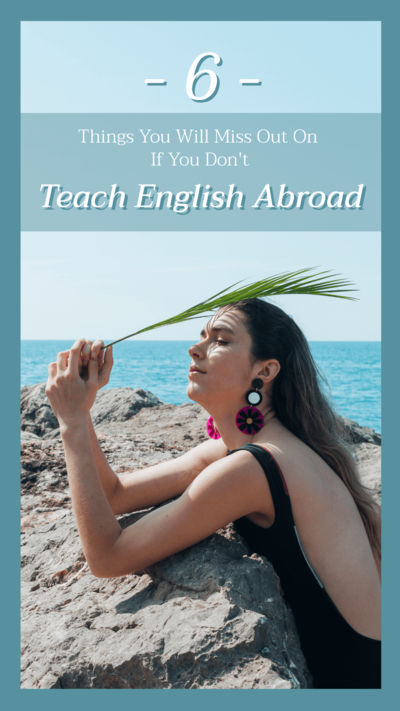 ---
---