5 Important Things to Prepare You for Teaching English in Hanoi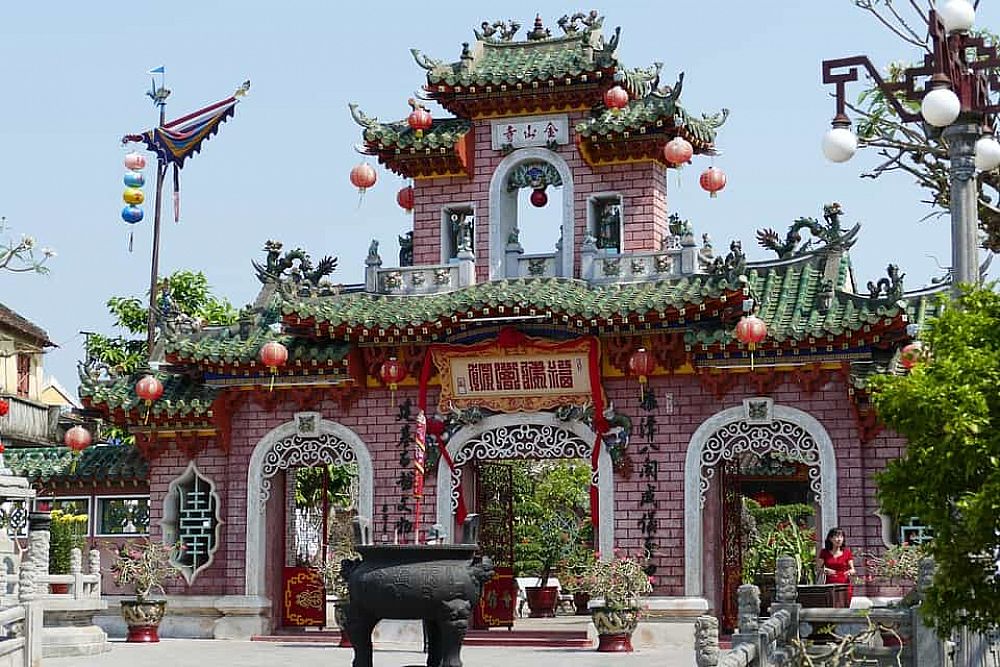 After galivanting around India, Central Asia, and Europe for the summer, we finally decided to head back to Vietnam for another year of teaching. However, this time we were going to make a huge change! Instead of going back to our jobs, apartment and friends in Ho Chi Minh City, we decided to check out what Hanoi has to offer. Although it's the same country, it's like starting all over again! As we have only recently gone through this huge change, we have decided to put together 5 important things to help you make the move to Hanoi and teach English.
Looking for work as an ESL teacher
First, you will need to find work. Before even thinking of applying for job vacancies, It's important to know what type of work you are looking for. Do you have a TEFL or TESOL certificate? Do you want to work evenings and weekends? Do you want to work in private language centers? Do you want to work in public schools? Do you want to work with adults? Do you want to work with small children or teenagers? These are all things you will want to consider first.
Once you have decided on the type of ESL work you want, you will need to start searching. We recommend joining the many Hanoi teaching groups on Facebook. This is by far the quickest and easiest way to receive job offers. Facebook is a great tool for searching for potential employers and getting an overall feel of the pay rates and working hours. Once you have been contacted by employers, don't be afraid to ask questions and be vocal about your needs and wants. Many employers will be more than happy to interview you via Skype, which makes it possible to find work before leaving your home country. Note – The best time to look for work in Vietnam is in August, ready for the school year at the beginning of September.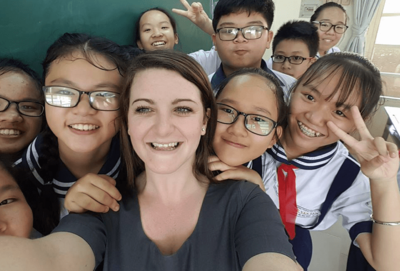 Finding somewhere to live
After securing your job, it's time to start looking for a place to live. As with finding a job, it is important to first decide what type of accommodation you are looking for. Unlike in South Korea and China, accommodation is not usually included with your salary in Vietnam. You will need to fend for yourself. BUT DON'T WORRY! It's very easy to find accommodation and to move in. Unlike in the UK where you need to view a property, put down a deposit, have a grantor and all the other annoyances of moving, here in Vietnam it's very simple. On two occasions now, we have viewed an apartment, put down a deposit and moved in on the same day. It really is that simple!
When looking for a place to live it's important you make some notes of what you are looking for. Here are a few things to consider.
The location – is it close to your workplace? Is it surrounded by shops and eateries?Do you want to live in a local district or an expat district? If you want to live among other expats, then we recommend looking in Tay Ho district. If you want to live among the locals, we recommend looking in Ba Dinh, Dong Da or Hai Ba Trung.
Do you want to live in a shared house? If so, you can find rooms from $180 per month.Do you want to live in a studio? Expect to pay upwards of $300 per month.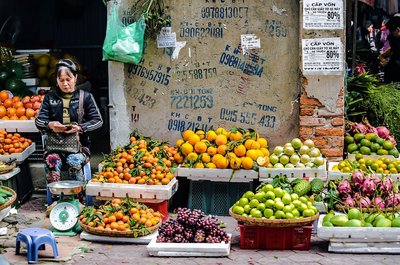 Getting around Hanoi
Getting around Hanoi is made super easy with the use of scooters. Everyone and their dog drives a scooter here. They are super useful and convenient to get around. To start out, we recommend you rent a small motorbike. Rental prices start from 700,000 VND ($30) – 1,000,000 VND ($45) per month. Again, Facebook is your best friend! You will find tons of shops and people renting out scooters to expats.
If you're not confident about riding a bike, then you can also use Grab and Go Viet to get around. Both are taxi services like Uber. You simply download the apps and input your pick-up point and drop-off point. You can also choose your mode of transport; car or motorbike. I (Katie) use these services every day to get to and from work. The cost of the journey, of course, depends on the length. Both Grab and Go Viet are super cheap, and you can expect to pay no more than 50 cents - $1 for a 3km journey.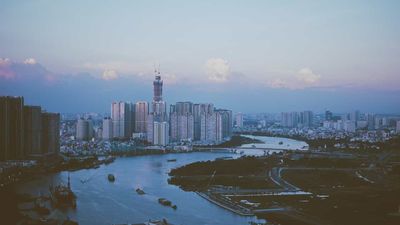 Food
Where do I start with Vietnamese food? We personally think it is one of the best cuisines in the entire world! Not only is each dish delicious and filled with flavor, but there is something for everyone. We fully recommend heading out on a foodie adventure and trying lots of different dishes. It's common practice for local eateries to sell only one or two dishes, so you will need to go to different places to try different foods.
We have listed some of our personal favorites below:
Phở – Vietnam's most popular dish. Pho consists of small pieces of beef in a tasty broth with noodles.
Bún chả - Noodles, pork and assorted green veg. The meat is soaked in a sweet broth made up of fish sauce, sugar, rice wine vinegar, salt, honey, and lime juice. Thinly sliced carrot and papaya are also added.
Cơm tấm – Broken rice serviced with chicken or pork. You will usually get a side of fish sauce too.
Bánh mì – A simple French bread filled with a filling of your choice; often eggs or pork accompanied with veg and sauces.
Bánh xèo – Pancakes filled with bean sprouts, veg and usually shrimp.
Nem nướng – Grilled pork that you wrap in rice paper with veg. Usually accompanied with a delicious peanut sauce.
The dishes above range in price from 30,000 VND ($1.30) – 60,000 VND ($2.50).For more dishes with a more detailed description, check out our 8 must try Vietnamese dishes. Whilst we wrote this article living in Saigon, we are sure you can find these dishes here in Hanoi too!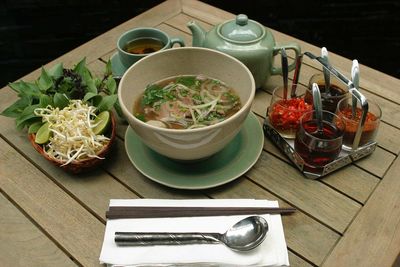 Money & living costs
Finally, I bet you are wondering about the expected salary and the cost of living in Hanoi. Compared to other countries in the region, Vietnam has the best pay rate for ESL teachers. Salaries range from around $18-25 per hour depending on your qualifications, experience and the students you teach. As for the living costs, you can easily get by on $5 per day. This $5 would get you a banh mi (sandwich) for lunch and a local Vietnamese dish in the evening along with 2 rides on a motorbike to work and back.
Below we have listed some of our living costs to give you an idea:
Large studio apartment with a balcony: $300 per month.
Electricity: $40 per month.
Local food each night and sandwiches for lunch and motorbike taxi: $50 each per week.
Motorbike rental: $35 per month.
Petrol in motorbike: Less than $5 per week.
Weekly shop (milk, cereal, ice-tea, snacks): $10 each per week.
Beer in local area (Bia Hoi): $1
Beer in tourist district (Hoan Kiem): $2
Fruit from the fruit vendors: Pineapple – 50 Cents
Listen to this blog post
Are you ready to teach English in Vietnam?
What are you waiting for? Hanoi has so many attractive features, whether you want to advance your teaching career, save money, or explore a new culture. Take that next step – you won't regret it!
Apply now & get certified to teach english abroad!
Speak with an ITTT advisor today to put together your personal plan for teaching English abroad.
Send us an email or call us toll-free at 1-800-490-0531 to speak with an ITTT advisor today.
Related Articles: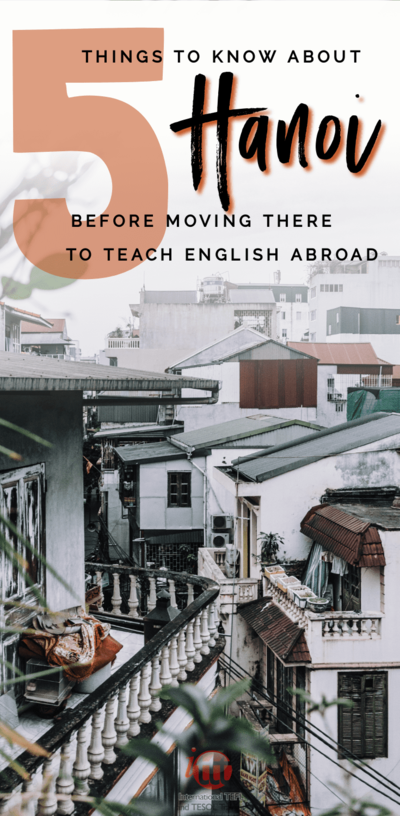 ---
---