5 Communicative ESL Speaking Activities Your Students Will Love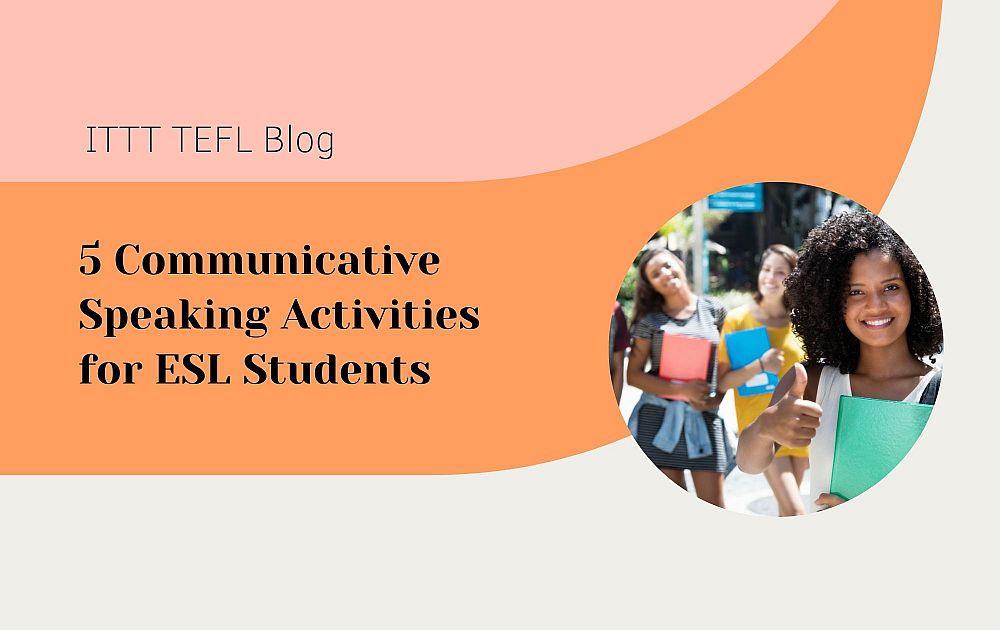 Speaking activities are essential for English learning as they give a chance to learn new linguistic points, including grammar and real-life listening skills.
Unfortunately, teachers often omit communicative tasks in the classroom because they feel that it is difficult to manage them. There is also a lack of time to practice speaking; many course books provide ESL speaking activities only at the end of a unit. The educational system requires reading and writing skills to succeed in tests, so the value of communicative speaking is often underestimated.
In this blog post, we offer you 5 engaging ESL speaking activities for English learners to enhance their communication skills. Teachers can use these ideas to develop language usage (grammar, vocabulary, pronunciation), language meaning input (reading, listening), and fluency in their students.
Listen to this blog post:
Speaking Cards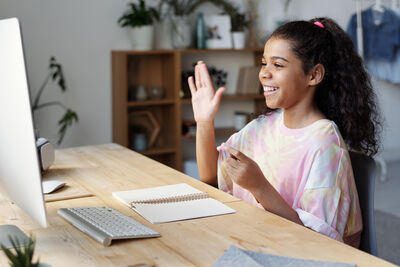 Prepare a set of conversation cards supporting a particular topic. For example, if you discuss movies, write questions like:* How often do you go to the cinema? Who do you go with?* What kind of movies do you like? (horror, drama, comedy, etc.) Why?* Who's your favorite actor/actress? Why do you like them?* Try to make up as many questions as you can. Avoid simple Yes/No questions to make this activity more complex by allowing your students to use different structures and vocabulary.
You can use this activity as a lead-in to the main point of the lesson or the main task to engage students in lively interaction.
Also Read: Games in the Classroom - The Antidote to Foreign Language Speaking Anxiety
Collaborative Discussion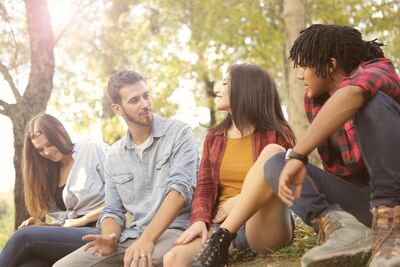 If you work with a group of students, divide them into smaller teams and give them a matching exercise. Set a timer and see who will finish the task faster. Instruct your students to use some specific communication vocabulary during the activity.
For example, ask them to match scenes or genres to different movie names.
While the students are working on the task, pay attention to their communication.
Interview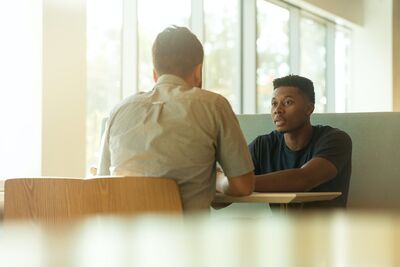 For this task, you can use the speaking cards from the first activity. Make a chart with the main points to ask and instruct the students to go around the class to interview each other. In the end, each student needs to talk about anohter student using their interview notes.
Also Read: The Most Common Problems Portuguese Native Speaking Students When Learning English
Giving Directions
Think of a real-life situation, e.g., student A needs to get to a cinema. Divide students to work in pairs.
For this activity, you can prepare different maps in advance or encourage participants to draw them during the exercise. Using a map, student A instructs student B on how to get to the cinema. Then they switch roles.
Speaking Boardgame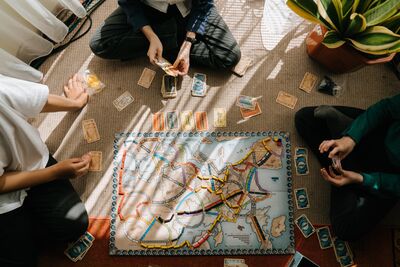 Make a board game using all language points you've pre-taught to activate them in a conversation.
You can use any traditional board game, for example, Snakes and Ladders. Each space contains a question or a task to do. Students take turns by tossing dice.
You can play this game both with groups and individual students. It is also possible to do this activity online by sharing the game on a virtual whiteboard.
Are you ready to teach online or in-class? Take a TEFL course today!
Remember that ESL speaking activities are not to prove that students know what you taught them but allow them to practice and learn new skills. Make sure you give clear instructions and create a safe environment for collaborative speaking. Don't be afraid to use these speaking activities online!
Apply now & get certified to teach english abroad!
Speak with an ITTT advisor today to put together your personal plan for teaching English abroad.
Send us an email or call us toll-free at 1-800-490-0531 to speak with an ITTT advisor today.
Related Articles: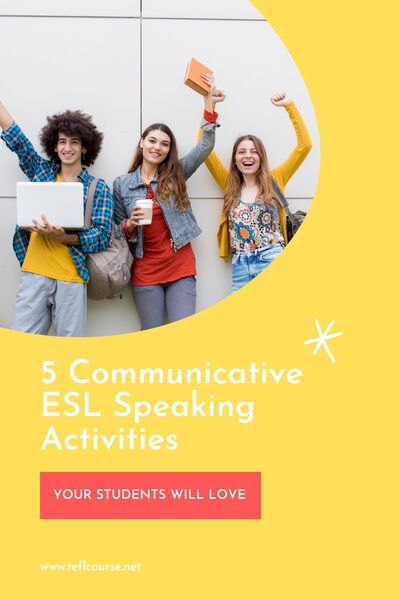 Check out what our course grads say in our many video testimonials!
---
---