3 Online ESL Teaching Ideas You Must Try Before 2021
This year has been challenging for all educators due to quarantine and long-term distance learning. However, it is vital to work on online teaching skills to enhance your students' online ESL experience.
In this blog post, I will share three exciting online ESL teaching ideas that you need to try by the end of this year to help your students learn English with pleasure, even remotely.
Listen to this blog post:
1. Interact With Your Students through an Online Board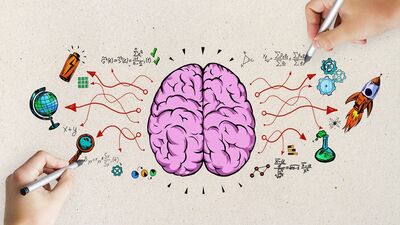 Although online lessons take place on video chats, there's still a visible barrier that decreases work effectiveness. To make it more interactive and grab your students' attention non-stop, try a collaborative workspace or an online whiteboard to provide your students with a possibility to "touch" the content of the lesson.
The most popular online whiteboards are Miro and Mural. These two online tools allow creating collaborative workspaces using various templates accumulating any needs.
Both tools allow teachers to invite students to edit the board. So, while teaching online, you will be able to give your students any task you want and control the learning process.
What other tools can be useful for an online ESL teaching session?
Google images integration - this tool is available on both Miro and Mural. It's swift and convenient.
YouTube integration - on Miro, you can insert videos from YouTube and watch right on the board.
Brainstorming - organize your ideas in the form of visual mind maps both on Miro and Mural.
Timer - time your activities with this smart feature.
Voting - request your students' feedback at any stage of the lesson.
Why should you try an online board?
It's a fun and convenient way to practice new language points compared to screen sharing. Students will get more motivated as they would feel that they cooperate with you during the lesson. It's also easier to make the class more personalized by asking students to add pictures, videos, etc.
2. Gamify Your Online Classes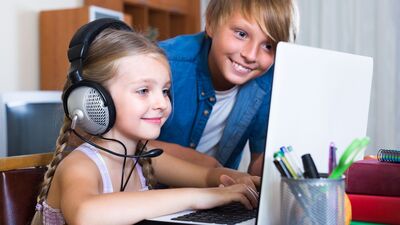 Using games in your classroom has been a great tool in in-class teaching for a long time already. It boosts motivation, increases engagement, and enhances productivity. Why not try to "gamify" your online ESL teaching as well?
That's how to do it:
Structure the whole English course as a game where each lesson is one level. Every time you finish a class, your students up their level.
Don't forget to add challenges to each level. You can name usual tasks (grammar, vocabulary, listening) as challenges to increase your students' interest.
Reward your students for each completed challenge.
Create a leaderboard on your online workspace and put each reward there.
Personalize the course by allowing students to choose their avatars. They can add them to the leaderboard, too, and use them throughout the course.
Test students every few lessons and give them badges for their results.
How can you and your online ESL students benefit from games in the lessons?
You will identify and understand your students' main problems faster and can adjust future lessons to their needs. Using games will also help you build a strong rapport with the students as you will always give them knowledge in an engaging way.
This approach is also more effective as it provides a structured plan and visible goals. Plus, it is very convenient to both give and receive feedback.
3. Create a Feedback Template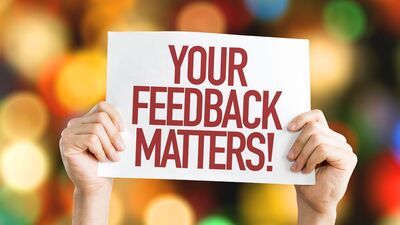 Don't underestimate the importance of feedback. If you are a freelance teacher and you work with individual students, they need your feedback for sure. It's especially important to give feedback to parents if you work with children.
How can you organize this part of your job?
Create a standardized feedback template on Google tables, Notion, or any other online notebook to track a student's progress.
Before starting a course with a new student, instruct them or their parents on how you are going to report about the work done. For example, I report to parents every eight lessons.
This approach will show that you are a professional and give your students an understanding of the work done.
Are you ready to teach online? Take a TEFL course today!
Online ESL teaching is not simple but don't be afraid to implement new techniques and try new approaches in your teaching. We all have to get used to this modern mode of teaching and do our job effectively and efficiently.
Apply now & get certified to teach english abroad!
Speak with an ITTT advisor today to put together your personal plan for teaching English abroad.
Send us an email or call us toll-free at 1-800-490-0531 to speak with an ITTT advisor today.
Related Articles:
Check out what our course grads say in our many video testimonials!
---
---