Why Is the role of the Parents Most Significant to a Child's Achievement?
Education is a core part of our life through the socialization process from birth to death. It affects a person's capacity and thinking about defining what is right and what is wrong and also provides us to criticize the information which is taught by the community, family, school and so on. Moreover, there are many alternative paths to get an education at every age. We will examine the child's age and the effects of the parent's role in developing themselves.
This post was written by our TEFL certification graduate ARCA B. Please note that this blog post might not necessarily represent the beliefs or opinions of ITTT.
Learning style
Every child has various learning styles all around the world because they have kinds of intellectual capacity, society, family, different conditions in own. The evaluation of the learning and teaching process starts with parents. Firstly, they learn about different things at home from their parents who become the first educator of their children. After that, they look at things and observe them with their parental background. Therefore, the impact of the family is extremely important for them to analyze and understand a deeper interaction. As we figure out from this explanation, the child's development has been started with family influence.
Also Read: Whats the best way to apply for TEFL jobs?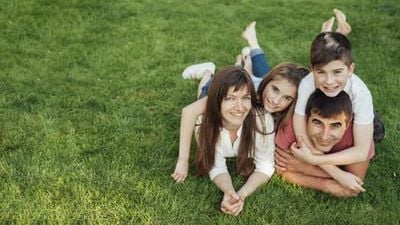 Apart from school
Secondly, the institutionalization of learning is that school which impresses the child about engaging previous information. Also, It contributes to increasing their potential for learning activities. The main issue is that when the process of education keeps going, what is the role of parent's during this time? Some parents think that the role of the teacher is to teach their students not only their lesson but also want from them to work as a psychological counselor and parents but, as a teacher, it can not be possible to complete every necessity of children. Furthermore, the basic point to remind a parent's role in children's learning is critical to their academic achievement. They have the essential contributing factors to raising their success.
Also Read: Which are the best Spanish speaking countries for teaching English abroad?
Considered broadly, the meaning of education expands in terms of parent's role because which not only consists of school achievement but also beyond school success, parents have to affect their child in connection with social skills, manners, capacity, social adaptation and so forth. When parents support and encourage their child about learning activities, their behaviors are improved. Thus, the reason why their social adaptation is increasing day by day. This effective parental encouragement has also raised the children's belief of education in itself and also no matter they aware of or not, these behaviors redefine the functions and importance of education for children. Those help them to understand the prominence of accomplishment of the school. As a result of parents and school, collaboration provides a positive impact on every part of his or her life. Especially, the school successes are increasing such as; higher grades, acceptance of high-level programs, high test scores, advanced classes, better adaptation, improved behavior, increased social capital, etc.
Do you want to teach English abroad? Take a TEFL course!
To sum up, the partnership between parents and schools create conditions about maximizing learning activities more tellingly. The parent's role in education is the starting point for children to develop both socially and academically which completes each other in relation. Lack of parental involvement to educate from as we called the one of the reason, this happens the accepting the not good results of actions in terms of both parents and school. In this situation, not only affect the from these two sides but also affecting the society and culture about interaction and integration.
Apply now & get certified to teach english abroad!
Speak with an ITTT advisor today to put together your personal plan for teaching English abroad.
Send us an email or call us toll-free at 1-800-490-0531 to speak with an ITTT advisor today.
Related Articles: