Why is it Valuable to Incorporate Music and Songs into Your Teaching?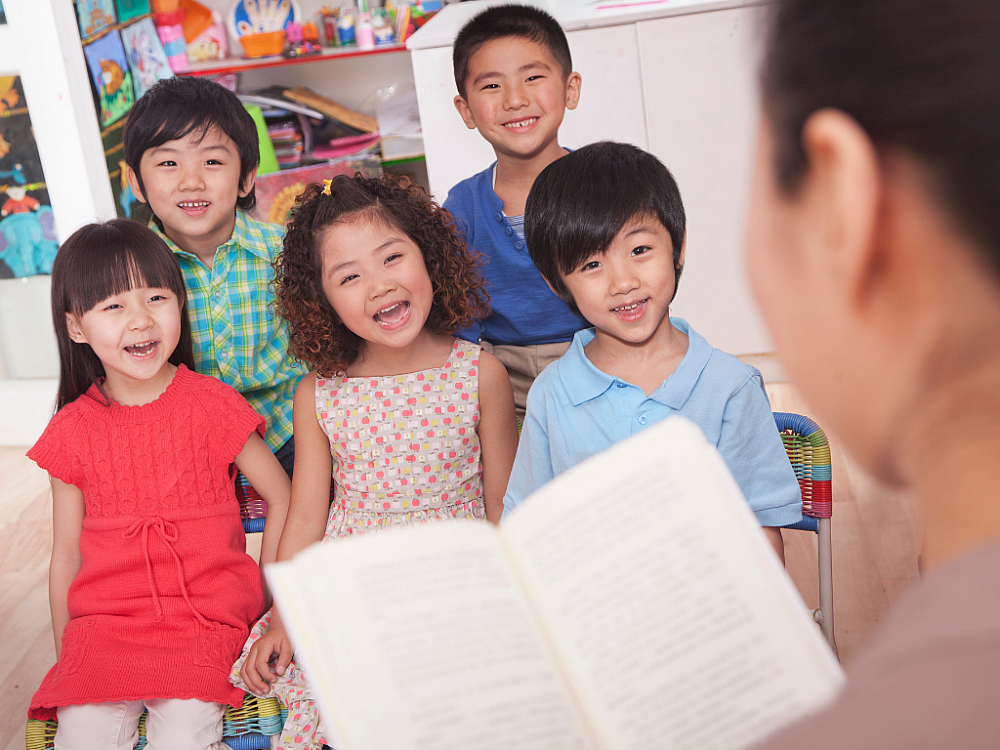 Enjoying music is an essential part of the human experience, so it follows that incorporating the use of songs in the classroom can be an enriching part of an English learner's journey. Songs and music can be used in a variety of EFL classrooms, across all cultures, levels of learning, and ages. The benefits of incorporating music in English language study vary from simple vocabulary learning to discover themes about cultures different than the student's own.
This post was written by our TEFL certification graduate Elizabeth H. Please note that this blog post might not necessarily represent the beliefs or opinions of ITTT.
For Younger Students
The methods of using songs in the classroom will vary across factors, a significant one being the age of the students that are being taught. Younger students will benefit differently with music in their lessons than teens or adults will. Songs that are specifically made for children, such as nursery rhymes, will present basic rhythm and new vocabulary subjects to young students. Many of these songs such as "Mary Had a Little Lamb" and "Twinkle Twinkle Little Star" will have simple themes and introduce young students to a handful of new vocabulary as they learn the lines to the songs. Using fun, short songs for children can also be a great way to introduce a learning topic- learning "Old Mac Donald" may mean that the class will focus on animals for the day.
A huge benefit of the use of songs in the classroom with children is simply that it is fun! Simple tunes can easily be learned, sang along to, and games can be created for all the students to participate in. Children often respond well to music and introducing it in the classroom as a positive learning experience stimulates interest and brings variety to the children's day. Singing along together or in turns creates a fun game in the classroom, and in turn, creates a rapport with the students so they get better acquainted with each other and the teacher.
Also read: 4 Tips on How to Teach English Using Music
For Older Groups
As English learning students get older, the methods of using songs in the classroom can evolve. Teachers may feel comfortable incorporating different types of songs in their teachings, even music videos, or learning about more complicated instruments. If the topic of the day is music, a teacher will be able to use incorporate songs into each phase of the lesson. An example of this would be to engage the students by discussing their favorite songs and answering questions about the artists they like, then studying a worksheet with vocabulary about music, and then creating their own idea for a music video to go along with the songs they listened to during the lesson. This is just one example of a straight arrow ESA lesson- there are many ways to get students of all ages engaged with songs in the classroom.
The study of simple songs can become the study of music as a concept for older students, which can open up discussions about songs from different genres and cultures. Many students will come from non-western cultures, and the use of western songs can help to illustrate different cultural themes than they may be used to. The use of Youtube and music videos to accompany songs themselves can be used to provide a visual aid to students and keeps a class session fun and interesting. Students will be able to create a rapport with each other and find similar interests within their music tastes, which will, in turn, be helpful to the teacher when assigning group work or potential projects that focus on music.
Building Vocabulary and Learning Grammar Intuitively
An important application from learning studying songs and music is that many English lyrics feature colloquialisms, common phrases, and slang terms. Song lyrics are authentic material and are rooted in real-world culture. It can be helpful to more advanced students to be able to grasp meaning from idioms, turns of phrase, and slang words that simple cut and dry vocabulary does not teach.
Do you want to teach English abroad? Take a TEFL course!
There is so much value in using songs and music in an EFL class- from vocabulary to culture study. Songs liven the atmosphere of the classroom and create a more inviting experience for all students. Music is an important part of every person's life, and bringing that concept into an EFL classroom is a wonderful way to ensure students are getting a valuable and enjoyable experience while learning the English language.
Apply now & get certified to teach english abroad!
Speak with an ITTT advisor today to put together your personal plan for teaching English abroad.
Send us an email or call us toll-free at 1-800-490-0531 to speak with an ITTT advisor today.
Related Articles:
---
---