Why Do Young Learners and Adults Have Different Learning Modes?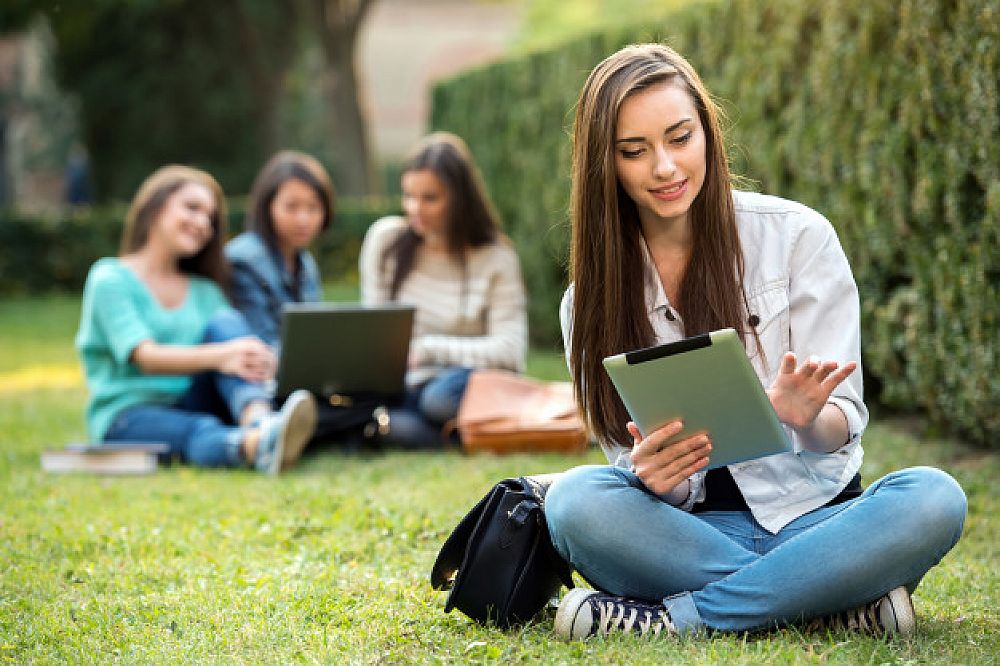 Young learners and adults tend to have different modes when it comes to English learning due to several factors. This article is going to demonstrate some of the factors.
This post was written by our TEFL certification graduate Fanchun M. Please note that this blog post might not necessarily represent the beliefs or opinions of ITTT.
Young learners
Young learners are a special group of people in English learning and have to be treated differently because they are unique in several ways. First, young learners tend to be self- motivated as they are always curious, and curiosity is a motivation factor and important in new language learning. Second, young learners are less conscious of potential mistakes and have a sense of confidence, which is also essential to the language growth process. For young learners, they often have family members who patiently, clearly and slowly repeat single words to them, and the chance to do repetitions while their families are present and closely monitor them. This usually helps young learners develop a sense of self-esteem as their families always encourage and praise them.
Also read: What's it Like Teaching EFL in a Kindergarten in Vietnam?
But due to the nature of young learners, some problems need to be paid attention to too.
To start with, young learners get bored easily if they just sit and listen, as their span of attention or concentration is much less than that of adults. Even when there are different activities in class, they still will not be motivated or find it stimulating if a single activity lasts for too long. Unless teachers get to know young learners' interests and relate activities to their interests, they will not find it fun or get fully involved in the class. Besides, young learners need constant approval. They often need teachers to continue to show notice and appreciation for what they have done. Besides, young learners often have a high energy level, so disruptive behavior may arise, thus a class discipline and management are important too.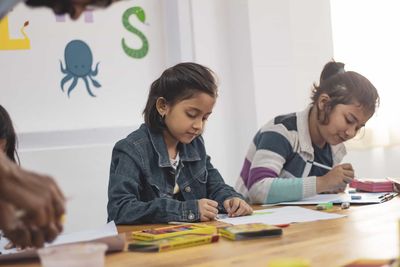 Adult learners
While discipline is usually not a problem in the adult class, there is usually clear need in class too. For adults, need analysis and planning need to be done before conducting classes. This way teachers have a clear view of the exact purposes of the class. Most of the time questionnaires of need analysis are handed out with several questions, such as: what they will need English for the future; which area of English they want to improve; What are their weakest areas and what are their priorities in doing this course. For adults, there is also an increasing amount of learning English for Specific Purposes. Such as professional English for hotel staff; professional English for lawyers and teachers need to tailor the class content to best suit their students' needs.
Also read: 4 Things To Keep in Mind When Teaching EFL in a Kindergarten
Problems involved in adult class is also obvious.
One problem is tiredness, for adults, they may feel tired when coming to the class after work. Attendance is another, they may not be able to come to class because of work. And homework may also be a problem as they may not have time to do it. Also, different from young learners, adults come to class for purposes like promotion, job responsibilities and so on, and failure to do the course may result in them losing their jobs or not being promoted, so motivation can also be problems even for adults as they are required to learn English without true willingness to know the language or curiosity in the language itself.
Do you want to teach English abroad? Take a TEFL course!
Due to the above reasons, the learning mode of Young learners and adults is quite different, so the teacher's planning, getting to know what students need and get prepared for each different class are essential.
Apply now & get certified to teach english abroad!
Speak with an ITTT advisor today to put together your personal plan for teaching English abroad.
Send us an email or call us toll-free at 1-800-490-0531 to speak with an ITTT advisor today.
Related Articles: