What Strategies to Implement for Classroom Management?
Classroom Management is the skill of organizing and managing the class, having a friendly, relaxed manner and maintaining discipline. Keeping a classroom under control is often my biggest challenge mostly with the pupils. With the help of the ITTT 120-hours TESOL/TEFL course, I've finally found some classroom management strategies that actually worked and eventually turned things around. These strategies apply to all levels of learners and even to new and existing classes. I can now say things have got to the point where my classes are now under control, focused, on task, and learning effectively.
This post was written by our TEFL certification graduate Cheng Y. Please note that this blog post might not necessarily represent the beliefs or opinions of ITTT.
Each time I think of managing my classroom these aspects are always my top priorities that there available space in the classroom? what kind of chairs /desk/tables are there for the students? , the student's age group because classroom arrangement for adults won't be the same as that of kids, the personality of the students and their country of origin.
Body Language
Aspects such as eye contact, gesture, and the teacher's voice are essential for classroom management. A certain question such as how can eye contact use in the classroom must be carefully considered. Eye contact will no doubt enable the students to comprehend what's required of them and create awareness of what the teacher is currently doing. It'll motivate students to participate in what's going on. Eye contact will help to maintain discipline, act as a signal for students to start, stop or get moving. As concerns gesture, I do think it's effective to add visual interest and it does reduce the need for verbal explanation. It's important for the teacher to know his/her students' names because calling a student by name easily gets his/her attention rapidly, will facilitate the arrangement of classroom or outdoor activities and the students will know when is their turn to answer or ask questions.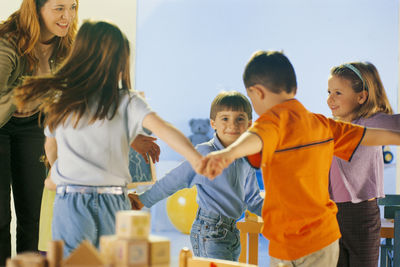 Also Read: Can I teach English as a foreign language in Africa?
Grouping
Grouping students determine how you want to organize your groups. Do you want students to work in pairs, groups of three, or some other setting? Will your students stay in the same group for a long period of time? Students need to learn to work together over time. Grouping does have its pros and cons. At some point, students should work on their own and as well as in pair-work but these have its pros and cons. Establishing rapport that's students to students and teachers to students should be given high consideration. This will enable the teacher-student relationship, this will affect the atmosphere of the classroom and will facilitate what activities might be suitable for each possible arrangement.
Also Read: How much does a TEFL course cost?
TTT
There should be a balance between the teacher's talking time and students' talking time. The students should have more time to answer questions, the teacher shouldn't answer every single question by his/herself, to fully engage the student it's important to use pair or group-work, open-ended questions should often ask instead of yes/no question and the teacher should say only necessary and relevant things. The teacher can sometimes replace worksheets with engaging activities.
Do you want to teach English abroad? Take a TEFL course!
To successfully manage a class a teacher should deal with problems at their early stage, should be consistent, create a smooth transition and should reduce arguments among students.
Apply now & get certified to teach english abroad!
Speak with an ITTT advisor today to put together your personal plan for teaching English abroad.
Send us an email or call us toll-free at 1-800-490-0531 to speak with an ITTT advisor today.
Related Articles: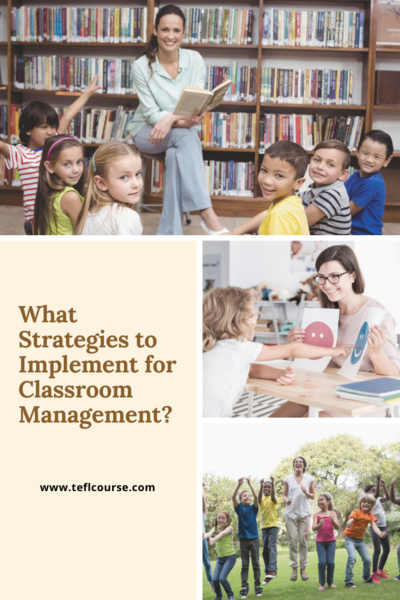 ---
---