The 3 Most Important Things I Learned as an EFL Teacher in Korea
Looking back at my teaching life, I'm very proud of the teaching experiences I've had. Even though my teaching experiences are limited to one culture, Korea, still they are all very special and unique in their own ways. I started my journey as an EFL teacher a couple of years ago, thinking that I could learn other languages myself. I thought that I would move from place to place, possibly different countries, and learn different languages and get various teaching experiences in different settings. However, it turned out to be Korea only. I could soak up Korean culture and learn the language more easily because of my origin. The more time I spent teaching, the more I got to love teaching children and feeling fulfilled. I was very satisfied with the fact that I could help out the children, even a little, to speak English and gradually improve the language skills of the many students I taught. I also have found that some EFL teachers make better teachers than traditional academic ones, as well as having an edge themselves for learning a language.
This post was written by our TEFL certification graduate Eunjoo K.
I have worked in middle schools and elementary schools with primary responsibility for teaching all grades of students in Korea. Where necessary, I have taught extra classes and have spent a lot of time outside working hours with students who required extra help. I have found my role to be both fulfilling and rewarding. I have found that when students feel more comfortable with me, they would try harder and be more active in classes. I do believe that students can feel your enthusiasm in class and they understand the intention. I believe that when I teach students with a truly open mind, they'll see me through and get into learning very actively and effectively. Kindness and attention to the students will work wonders.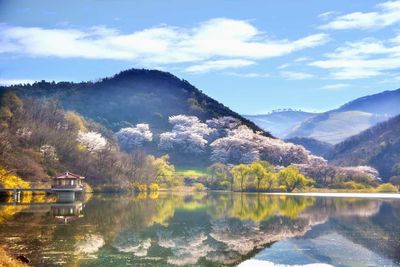 Be caring and enthusiastic
Also, I believe that caring about the students should come first before any kind of teaching is done. Once students open up to you, they'll be eager to accept the knowledge that is provided for them. I feel that we, as teachers, need passion and enthusiasm for the teaching. The students usually sense a lack of enthusiasm quite fast, so the effectiveness of the lesson is lost. Vice versa, if the students feel our devotion to the class, then they'll embrace it greatly. I strongly believe in not giving up on the students when I teach. Once the teacher gives up on the students, they will lose their confidence very quickly. As we all know, confidence is a very important factor in learning a foreign language.
How to avoid problems
Every EFL teacher can run into some sticky situations teaching abroad in and out of the classrooms. What did I do in these situations? First, I always kept an open mind, even if you don't understand why students do a particular thing, be careful not to jump to conclusions. Secondly, I was flexible, kept options open and avoided judgmental behaviour helped me teach well. Thirdly, I tried to think of things I really enjoyed or liked about other's culture and embraced differences. Lastly, I loved to find or acknowledge cultural differences. Teaching can be demanding and requiring patience from teachers but the outcome of successful classes would make teachers overcome any hardship they encounter while teaching. I'd like to broaden my views into EFL through more in-depth studies in the future and I do wish this will help me carry out more successful EFL career in Korea. This will definitely benefit both my students and me.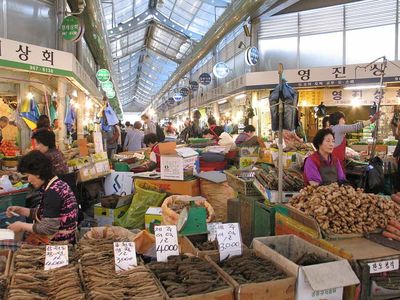 The rewards of teaching
Finally, I love getting the rewards of teaching. Just seeing students' faces brighten with joy when the knowledge is understood by them makes me feel like teaching them more enthusiastically. When we do our best, we know it, because we get great feedbacks of comments or just smiles from students. This is the greatest moment of teaching. I have personally found that teaching is both the easiest and hardest task in my professional life. There is no right or wrong answer in teaching as long as we try and find ways that suit each different student.
You could be teaching English in Korea sooner than you think!
Apply now & get certified to teach english abroad!
Speak with an ITTT advisor today to put together your personal plan for teaching English abroad!
Send us an email or call us toll-free at 1-800-490-0531 to speak with an ITTT advisor today.
Listen to this blog post:
Related Articles:
---
---