What do Songs Mean to ESL Students?
Children love music and they love songs in the classroom. Using English songs in the classroom can be effective to teach your learners. Children can benefit from having a lively and cheerful classroom full of music. So how can we be productive using songs in the classroom? And how can we motivate children to learn new English words and improve their pronunciation by using songs?
This post was written by our TEFL certification graduate Edgar R. Please note that this blog post might not necessarily represent the beliefs or opinions of ITTT.
Songs can help learn vocabulary and improve pronunciation.
Children learn with songs by listening to whole sentences and absorbing vocabulary and phrases the same as adults. When we listen to music we try to mimic the signer we are learning and that is the same way that kids can benefit from listening to songs in the classroom. From personal experience, using songs in the classroom has helped me reinforce the target vocabulary of a unit. Children try to mimic the songs and memorize the lyrics. Students can reuse the language later during the lesson, which is very effective. One way that can be effective is by matching a song with the unit. For example, if you are teaching about body parts you can look for a song that uses body parts language. A popular song could be "Head, shoulder, knees and toes" song. Children are happy to hear the song many times and it will help their listening skills too.
Also Read: Games in the Classroom: What are EFL games?
How to choose songs correctly?
You need to make sure that when you select a song for our classroom it is appropriate for your children's level. If you choose music that is too fast or difficult you will become demoralized by their failure to follow the song. There are different resources online that you can use to download music or music videos. Some of my favorite and useful youtube channels are:
The Singing Walrus
English Singsing
Dream English Kids
Simple Nursery
Choice of materials
There are course books that use music in their curriculum to help reinforce their units. National Geographic OUR WORLD using a song for the unit to bring their lessons to life. Each song per unit is appropriate for each level to make it easy for a young learner to sing it.
Also Read: How long are TEFL contracts?
Accompanying with other activities
When using songs in the classroom and teaching young learners you can also make up actions throughout the song or use TPR (total physical response) to make it more effective. One example is to make a special action for a particular vocabulary word. If the song has the word apple in it then pretending to bite into an apple or making a circle with your hands could be an action for that word. There could be actions or verbs in the song that you can act out. Actions cause the children to want to dance and use their imagination.
Do you want to teach English abroad? Take a TEFL course today!
As a facilitator of the classroom, you must guide the children to a fun and dynamic environment. By using songs in the classroom, you will create an environment that is welcoming to your learners not just to learn but to have fun. Learning will be natural and their brains will absorb all the knowledge you bring to them. Be persistent and proactive and you will see results in your class.
Related Articles: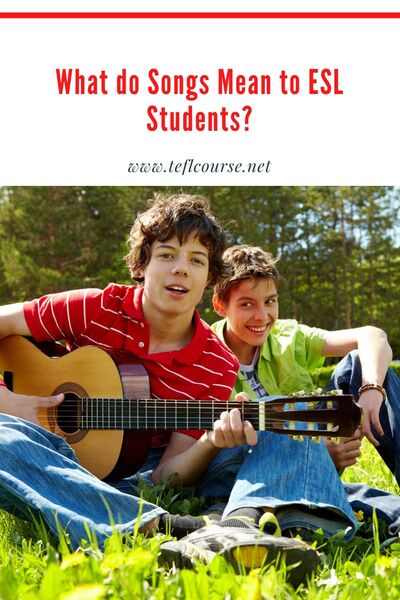 ---
---