Useful Tips for Managing a Kindergarten EFL Classroom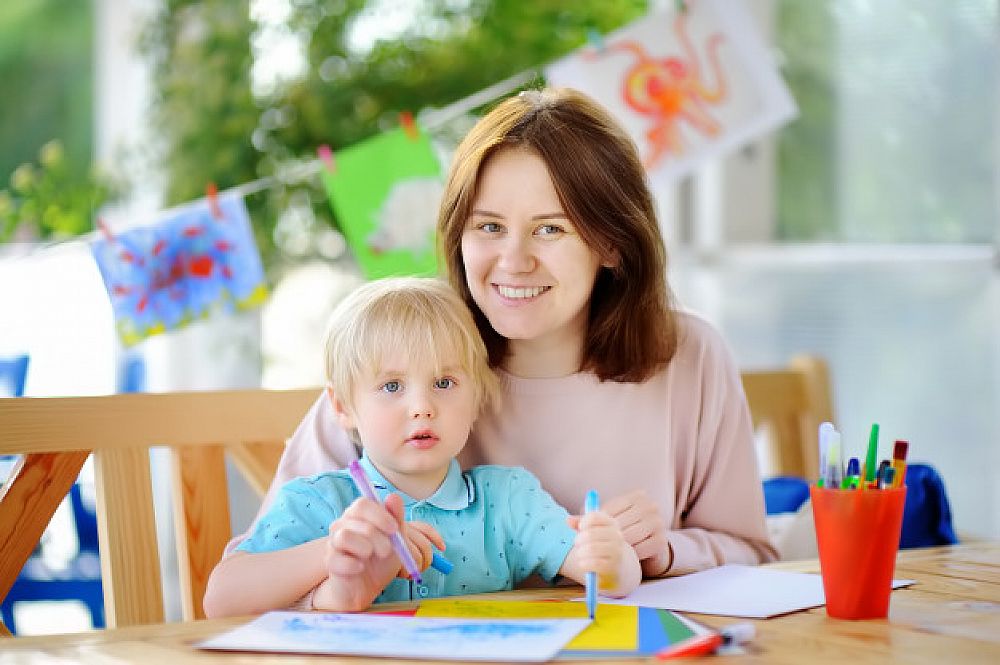 It is a tough task to master management skills for any age, especially the younger ones. Most activities for young learners are games and songs that require an exciting, fun atmosphere for students and an energetic teacher. Therefore, in order to produce a good lesson with lots of fun but still to keep students in the discipline, the teacher must work harder and be very careful and clever in any situation.
This post was written by our TEFL certification graduate Trang Nguyen D. Please note that this blog post might not necessarily represent the beliefs or opinions of ITTT.
It's all about the energy
The teacher takes part as a leader, guide, and monitor to manage all activities as well as how much fun/excitement or quietness should be in the classroom.
Kids love being active and moving in the class, and that can go wild without control. To prevent this from happening, the teacher always has to bear in mind when to start/stop the activity if the teacher can feel/see it can go too far.
It doesn't mean that teachers should stop students from using their energy and motivation. The teacher needs to make sure to guide his/her students to use the energy at the right time, right place. There are some ways to do that. However, the following method I'm about to show you is my favorite one.
Also Read: Tips for Getting Involved in the EFL Community Abroad
The sine graph
If you remember, in maths we have the sine graph that goes up and down like a wave. If the energy is the wave, there will be high and low points on the sine graph and it will keep going until we want it to end.
For a 30-40 minute class with young learners, I find it is the best way to teach following up this sine graph method. I start the lesson with a warm-up activity to lift students' mood and get them ready for the lesson. After the first fun, they should be sitting down calmly and quietly – this is the first high and low point in the graph. Every single high or low point will last about 2 to 5 minutes, depending on the activities. For example, I spend 4-5 minutes for the warm-up, following up is 2 minutes sitting down to remind students about rules in class.
The second high point is reviewing the previous lesson with a fun activity/game. After reviewing is the introduction of a new lesson with vocabulary, structures, phrases using video, flashcards, or real objects. While the teacher is introducing new words with pictures, videos, actions, or real objects, students are expected to sit nicely and listen to the teacher. This low key shouldn't last long because young children are difficult to sit down for a long time. Therefore, I normally make it last 1-2 minutes then continue with activities.
There is one thing a teacher always has to keep in mind, is to use the right language in class for any age, especially young kids. I use the compliment phrases like a good job, well done, great job, fantastic, awesome… when students do it right, or some not very negative phrases: very close, nearly there, almost right, good try … when students don't do it right to create the motivation and encourage students to try harder next time. I also use some cool actions like hi-five, thumbs up, or even hugs and sometimes give them stickers, stamp at the end of the lesson to increase the rapport between teacher and students.
Do you want to teach English abroad or online? Take a TEFL course!
With the sine graph, I keep the up-down pattern going for 3-4 times during the class and end the lesson with an exciting song that should relate to the lesson that day. My class is always full of fun and kids enjoy the lesson. In the class, the teacher is a fun maker and that will make students easier to listen to the teacher. However, there will be exceptional cases in every situation that requires teachers to be clever and understand the situation to give the best solutions. But in the end, it is always fun working with young children and I'm going to miss them when they grow up and go to primary school.
Apply now & get certified to teach english abroad!
Speak with an ITTT advisor today to put together your personal plan for teaching English abroad!
Send us an email or call us toll-free at 1-800-490-0531 to speak with an ITTT advisor today.
Related Articles:
Check out what our course grads say in our many video testimonials!
---
---