The Most Important Personal Qualities in the ESL Classroom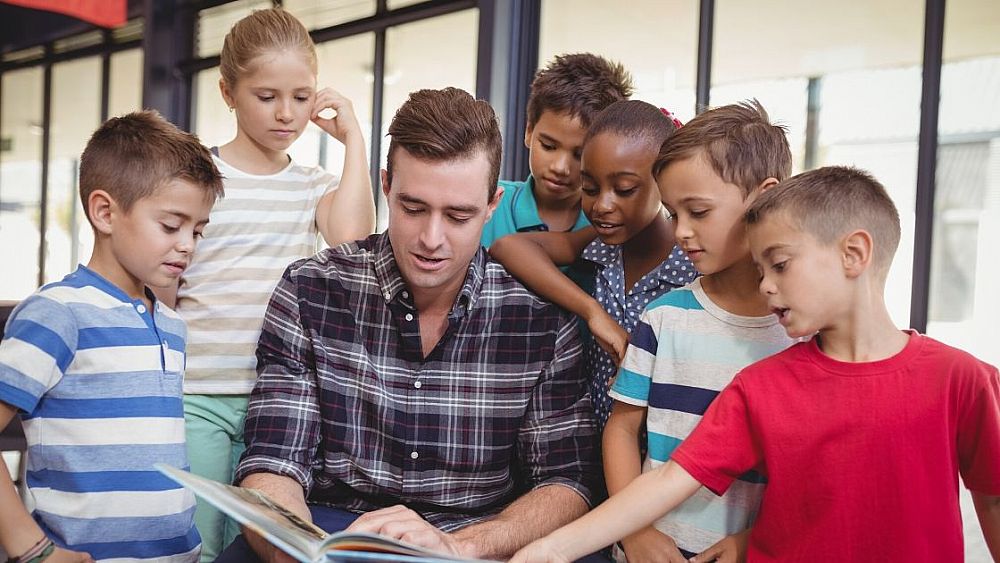 As a teacher, you have a very unique role to play as not only the leader of a group of people in their education journey. But also as a participant in the journey of education. This is a very delicate balance and requires an English teacher to have an amalgamation of skills and personal qualities to do so.
This post was written by our TEFL certification graduate Jennifer O. Please note that this blog post might not necessarily represent the beliefs or opinions of ITTT.
A great personal quality that an English teacher should have is excellent communication skills.
It may seem obvious, however when you consider that there is verbal and non-verbal communication, visual, and body language. It is said that knowledge is power and that is very true. However, if one is not able to communicate that knowledge effectively and clearly, that knowledge will be incongruous.
Communication is a two-way street and a good teacher should be able to identify when a student is having difficulties but may not be explicitly expressing their troubles. When they identify well, they should show good skills in addressing those difficulties in a different way for that particular student.
Also Read: Why is Teaching Vocabulary so Important?
Another key skill is the ability to listen to a superior level.
As the Turkish proverb says, "If speaking is silver, listening is gold." Effective communication requires active participation on both parties. This means that questions are asked and answers are listened to.
So an ideal learning environment is where teachers ask important questions and then actively, patiently, and empathetically listens to the responses. A great teacher will use the information that they have listened to and will use it to improve communication in the classroom.
As aforementioned, knowledge is power and thus it is an important quality for an English teacher to be knowledgeable about their subject matter.
A passionate teacher who is well-informed and takes the time to continue to improve their knowledge of a subject matter is the mark of a great teacher. When you are knowledgeable in your chosen area of English teaching, it will afford you the freedom to flexibility to create varied, and exciting lessons.
If you employ empathetic listening you will hopefully also develop a strong relationship with your students. People do not feel engaged in certain activities if they do not feel cared for. The same principle applies to a classroom full of students. They are less likely to engage with the material they should be learning if they do not feel that their teacher is engaged with them. As a teacher, you will be interacting with a vast array of students from different backgrounds and with unique personalities. It will not always be easy and at times you will receive resistance. However, a great teacher must always persevere and strive to foster deep and meaningful relationships with their students. It will pay dividends to the teacher if they are friendly and approachable. It makes the environment less tense and promotes a conducive learning environment.
Also Read: Career Possibilities with English Knowledge
There are plenty of personal qualities that are imperative to being a good English teacher. The final ones that will be discussed are having great organizational skills and a strong work ethic. No matter how empathetic or fun you are, if you show up to class unprepared and lacking a lesson to teach, you will not do very well as a teacher. There is a great deal of preparation that goes into lessons and most, if not all of this prep occurs outside of the class on the teacher's own time. This requires a good understanding of your schedule to maximize your time. If you are teaching different groups of students at different levels it is important to be on top of where each student is on their education journey. Also where they need to be by the end of the lesson.
Do you want to teach English abroad? Take a TEFL course!
Being an English teacher is by no means an easy feat. Nevertheless, with perseverance, organization, joy, empathy, and intelligence you can become one worthy of guiding students through their development of a new language.
Apply now & get certified to teach english abroad!
Speak with an ITTT advisor today to put together your personal plan for teaching English abroad!
Send us an email or call us toll-free at 1-800-490-0531 to speak with an ITTT advisor today.
Related Articles:
---
---