The Exciting Future of Learning English Online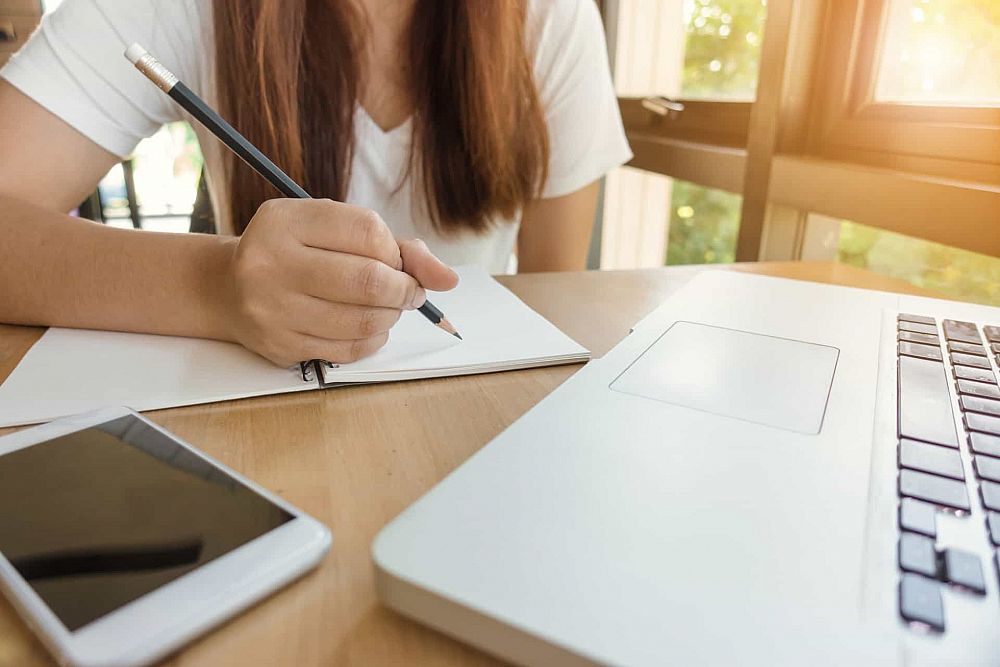 The eLearning industry has hailed online courses as 'the future of education'. This is evidenced by the rising popularity of digital learning platforms. In the US alone, more than six million higher education students enrolled in online courses last year(1). Forecasts now suggest that revenues from the eLearning industry could reach $325 billion by 2025(2). For students, there are many benefits including the convenience of being able to study from any location, the flexibility to choose when they attend class and the ability to set the pace of their own learning. But eLearning poses great challenges for both students and teachers. This essay will examine some of the key advantages and main challenges of online courses and assess its suitability for students learning English as a second language.
This post was written by our TEFL certification graduate Ashleigh N.
Growth in the eLearning industry
Recent growth in the eLearning industry has partly been fuelled by the expansion of broadband services on desktops and mobile phones. Greater access to the internet globally has led to the rapid and widespread adoption of online learning. As long as students have a reliable internet connection, they can access lessons and course material online(3). Another advantage is that virtual classrooms can give students a global perspective by allowing them to learn from international experts who can instruct them via recorded classes or live webinars rather than a traditional classroom. This can provide a practical solution to many people such as working adults, hoping to gain business skills to enhance their career prospects without having to take study leave or time off work.
Also read: Online or In-Class - Which TEFL Course Should You Take?
Internet-based learning has benefits for ESL students
Similarly, internet-based learning platforms can provide many benefits for students learning English as a second language. Through online courses, participants can gain regular access to English speakers via live, interactive tutorials that can be tailored to meet their specific needs. In addition, the ability to study from any location without having to commute to class or travel abroad, presents a cost effective, efficient way of learning for students of all ages. It can be particularly useful for those living outside capital cities in the Asia-Pacific region where there may be a lack of trained English teachers in schools, colleges and universities. Furthermore, students living in Asia's second-tier cities have few opportunities to speak English outside the virtual classroom, so the role of the teacher is crucial in exposing students to the English language, facilitating the learning dialogue and providing expertise that may not otherwise be available.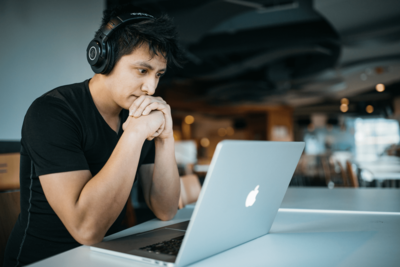 New technology means new challenges for learners
Yet, switching from a traditional classroom to face-to-face instructor-led computer-based training in a virtual classroom can be challenging for students, particularly young learners. Any resistance to change can make it difficult for them to adapt to the online learning environment. In traditional classrooms, students have the ability to learn through passive listening and by taking notes, while the intensive, one-on-one nature of live online lessons demands that students give their full attention as soon they enter the virtual classroom. This can be confronting for young children, especially if they are nervous, shy or uncomfortable with a camera being focused on them throughout class. Another challenge for both students and teachers is that digital learning platforms can be very structured, requiring teachers to stick closely to the course material provided by the online school. However, teachers can overcome this by incorporating the Engage, Study and Activate methodology and injecting their own personality and teaching style into their classes.
Teachers need to be aware of the additional challenges students face
Perhaps one of the biggest challenges for students is that they are required to be tech-savvy in order to deal with the many technical issues that can arise. In this regard, it is important for the student and teacher to have access to IT support to quickly overcome any technological issues, otherwise students can lose focus or become frustrated at the disjointed way in which online lessons are taught. Furthermore, online courses may not be the best solution for students living in remote or regional areas where there is limited access to high bandwidths or a strong internet connection which are both required for digital learning. Therefore, online teachers need to be aware of the many challenges that students can face in a virtual classroom and understand the importance of good communication and positive, constructive feedback to encourage students to be disciplined and self-motivated, and help them to adapt so that they can seize the benefits of eLearning.
Also read: What It's Like To Teach English Online: An Online Teacher Reveals Her Secrets!
In conclusion, this essay has argued that virtual classrooms and digital learning platforms can provide many advantages for students learning English as a second language. These include convenience, flexibility, cost-effectiveness and a tailored learning experience. This can be invaluable for students living in emerging economies in Asia where there may be a lack of English speaking educators and few opportunities in their communities to practice their English language skills. Therefore, it is crucial for teachers to have an understanding of the many challenges online students can face and help them to adapt to the virtual classroom through positive and constructive feedback. However, it is essential for students to have access to stable and strong internet connections capable of streaming video at high bandwidths for online courses to be effective and for them to maximise the benefits of online learning.
Footnotes:
Digital Learning Compass: Distance Education Enrolment Report 2017
"E Learning Climbing To $325 Billion By 2025", Forbes.com 31/7/18
elearningindustry.com/is-elearning-the-future-of-education, 16 November 2018
Get qualified to teach English online!
Apply now & get certified to teach english abroad!
Speak with an ITTT advisor today to put together your personal plan for teaching English abroad!
Send us an email or call us toll-free at 1-800-490-0531 to speak with an ITTT advisor today.
Related Articles:
Listen to this blog post
---
---