TEFL Course Review and Analysis: Is it Really Useful?
The ITTT 120-hour online TEFL course is intended to provide the novice ESL teacher with the fundamentals for building an ESL teaching career. The course is divided into a total of twenty individual units. Half the units are concerned with the process of teaching English to non-English speakers. The other half of the syllabus is concerned with class content – i.e., what gets taught during an ESL class. Each unit is made up of a didactic section, a self-review section, and then a quiz – and the quiz gets submitted electronically to ITTT. An average grade of 75% or better is required on the quizzes.
This post was written by our TEFL certification graduate Ray S. Please note that this blog post might not necessarily represent the beliefs or opinions of ITTT.
The course units must be completed in sequence, as follows:
Unit Process: How to Teach Content: What to Teach
Teachers & Learners
Parts of Speech
Theories, Methods, & Techniques
Present Tenses
Managing Classes
Past Tenses
Teaching New Language
Future Tenses
Lesson Planning
Video Lessons
Receptive Skills
Productive Skills
Pronunciation & Phonology
Coursebooks & Lesson Materials
Evaluation & Testing
Conditionals & Reported Speech
Equipment & Teaching Aids
Modals, Phrasal Verbs, & Passive Voice
Teaching Special Groups
Troubleshooting
Also Read: 4 Reasons Why Vietnam is the Perfect Place For Teaching English Abroad
The Process: How To Teach
The ITTT TEFL course endorses the Engage-Study-Activate (ESA) method of teaching English. Using this method, the effective ESL teacher learns to structure a typical class such that:
ESL learner interest in using English is piqued from the start;
ESL learner use of English is fostered through the duration of the class;
ESL learner immersion in English has been maximized by the end of class.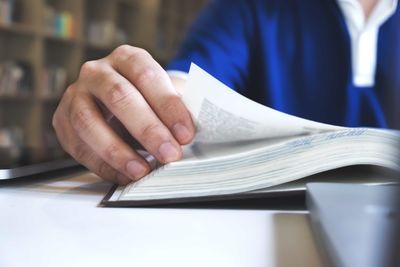 The course identifies other qualities of the effective ESL teacher:
Recognizes and accepts that students feed off of teacher attitude and behavior; therefore, the effective ESL teacher is on time and maintains proper self-discipline in appearance, tone, and manner. He maintains a positive, supportive rapport but maintains professional distance.
Recognizes that students and classes vary. The teacher must adapt to changes in classroom size, age of students, goals of students, etc.
Is sensitive to the fact that students have demands on their time outside the classroom – e.g., employment responsibilities and family.
Welcomes the use of traditional and novel teaching aids and equipment. On the other hand, the priority will always be on the learning of English.
Strives to maintain a teacher-to-student talk-time ratio of 1-to-2.
it is familiar with several standardized English proficiency tests that are used by schools, employers, and government agencies. One example that the course syllabus highlights is the Common Europe Framework of Reference (CEFR), which can be used across different European languages.
Accepts that grades and written assessments of students are generally expected parts of the job.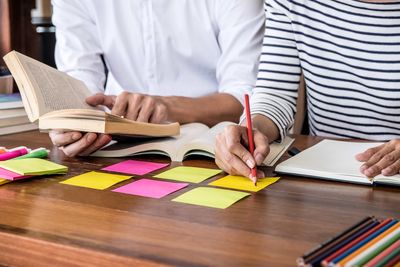 Also Read: Can I teach English abroad if I have children?
The Content: What To Teach
Native speakers learn their language skills for thousands of hours. ESL learners do not have that kind of time to devote to the task; hence, the introduction of rules of grammar, usage, and vocabulary. The ITTT TEFL course breaks down the task rather efficiently into nine units. Summarizing what the effective ESL teacher will know:
Sentence Construction – Every sentence in English can be broken down into its component nouns, verbs, adjectives, adverbs, prepositions, exclamations, participles, modal verbs, phrasal verbs. Phrasal verbs, in particular, can present difficulties for ESL learners.
Tenses – English has four present tenses: (1) Simple, (2) Continuous, (3) Perfect, and (4) Perfect Continuous. The native speaker switches between these forms effortlessly. The ESL learner needs to learn rules and general guidelines.Past tenses in English are: (1) Past Simple, (2) Past Continuous, (3) Past Perfect, and (4) Past Perfect Continuous. There are seven future tense forms in English: (1) Future Present, (2) Future Continuous, (3) Future Perfect, (4) Future Perfect Continuous, (5) Going-to-Infinitive Future Tense, (6) Present Simple Future, (7) Present Continuous Future. The effective ESL teacher appreciates that ESL learners often have trouble with Perfect Tenses and Past Participles. The syllabus recommends using timelines to facilitate visualizing the differences between these tense forms.
Vocabulary -- Receptive language usually develops before expressive skills. Effective ESL teachers anticipate and pre-teach difficult vocabulary words. A supportive, good-humored classroom atmosphere helps to foster an environment in which ESL learners willingly practice their speaking. Problems with pronunciation and phonetics usually tend to receive lower priority for adult learners, but the effective ESL teacher is encouraged to be prepared to address these issues. Learning to write in English can be more difficult for those whose L1 language does not use the Roman alphabet. Rules of punctuation in some languages are very different from those of English. Homonyms can be particularly frustrating for ESL learners.
Active vs. Passive Voice -- The English language is expressed in one of two voices, Active Voice or Passive Voice. Active Voice is more direct, more straightforward ("I took the dog for a walk"). Passive Voice conveys the same facts, but the emphasis is changed ("The dog was taken for a walk by me").
Also Read: How to find a job teaching English in Latin America?
The Future
This course is a beginning, not an end. The course emphasizes this fact, and the syllabus contains several helpful lists of books and websites for future reference. As well, ITTT makes itself available to graduates of its courses via email.
Do you want to teach English abroad? Take a TEFL course!
Apply now & get certified to teach english abroad!
Speak with an ITTT advisor today to put together your personal plan for teaching English abroad.
Send us an email or call us toll-free at 1-800-490-0531 to speak with an ITTT advisor today.
Related Articles: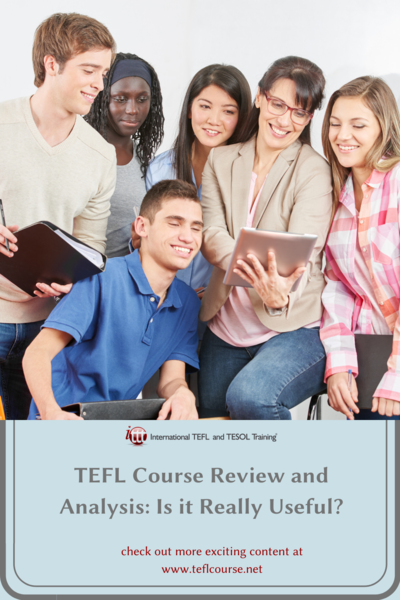 ---
---