Teaching Skills in the ESL Classroom
There is no doubt that most people have no idea what is involved in becoming a teacher. I think this is particularly true of native English speakers imagining they can teach English to foreign students. I fell into this category until I started the course. What became apparent straight away is that teaching techniques have varied greatly over time, with some methods being more successful than others. The relatively recent ESL method incorporates some previous teaching strategies but succeeds above them all in effectiveness because it gives teachers the best chance to teach, whilst giving students the desired motivation to learn.
This post was written by our TEFL certification graduate Fiona M. Please note that this blog post might not necessarily represent the beliefs or opinions of ITTT.
Personality
A teacher must have certain personal attributes to be successful. A good teacher will have a sense of fun, be kind and patient, can inspire, listen, be compassionate, unbiased and be able to keep students motivated, yet disciplined. These qualities ensure that students are far more likely to want to learn and be successful on their journey to master a second language. The ESL method of Engage, Study and Activate lesson formats allows for the teacher and students to establish rapport and get to know each other, 'break the ice' if it's a new class, which is essential, before then settling down to study and get work done. Activation then inspires the students to practice what they have learned with each other in a fun and interesting manner, whilst allowing the teacher to monitor any points or errors that may need further work. This method of teaching has variables within it so that the teacher can jump from the study, to activate, back to study and then further activate, allowing for variation in the classroom and keeping student motivation high.
Also Read: How does the lifetime job support service work?
Knowledge
The skills required to learn to teach English as a second language are extensive, encompassing everything from in-depth knowledge of all the necessary details about our language to the equally important, though more instinctive, perception of the cultural differences between us and our foreign students, along with the challenges these can sometimes create. So the skill of diplomacy and the duty to respect all those differences are great character traits of a successful teacher. The 'nitty-gritty' of learning all there is to know about teaching English is the difficult part!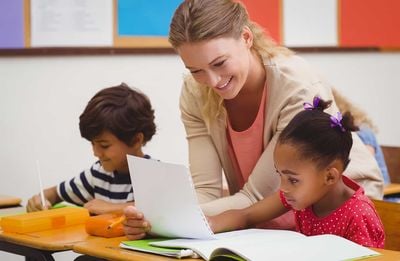 Also Read: Are there any age limits for TEFL teaching?
Language Structure and Rules
For most of us growing up and learning any language from a baby, we don't bother about all the technicalities of the words we use to communicate. Our language pronunciation varies because of local dialects, our upbringing (parents and siblings speech) our environment and our peers. Of course, this makes it very difficult for foreign students when trying to listen to spoken English. Yet, despite all the varied pronunciations in our language, there are written and grammatical rules that that intent on learning how to read, write and speak, have to learn. Those of us who decide to learn to teach English to others, now have some huge mountains to climb, both in learning all this "lost or never had information" and then learning how to teach that to others. English is not known for being an easy language to learn for non-native speakers, so it essential for teachers to learn all the skills necessary to help students overcome the difficulties and intricacies of our language. It is therefore vital that teachers know the rules within our language to facilitate student learning.
Also Read: How much can I earn teaching English in Thailand?
Multi-Tasking
Certainly, the role of a teacher, particularly in a classroom, involves multi-tasking of ideas and different aspects of the character. The relationship the teacher has with their students is very important and will determine the level of student success. If a teacher does not have an in-depth knowledge of the language and rules within it, they will not be successful in teaching English to others.
Do you want to teach English abroad? Take a TEFL course!
The ITTT TESOL course allows prospective teachers to learn the necessary skills to become the great English teachers of the future. When we combine our ability to inspire, have fun and motivate our students to work through a course of learning, we are on our way to becoming the great teacher we aspire to be.
Apply now & get certified to teach english abroad!
Speak with an ITTT advisor today to put together your personal plan for teaching English abroad.
Send us an email or call us toll-free at 1-800-490-0531 to speak with an ITTT advisor today.
Related Articles: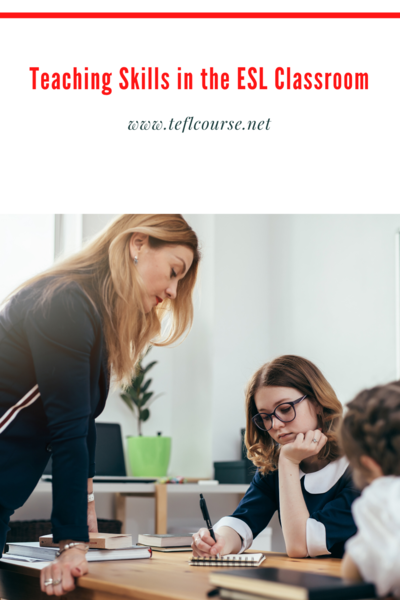 ---
---