Teaching Roles and Functions in ESL
Teaching can be defined as the action of a person imparting skills or knowledge, giving instructions, the job which requires teaching, the profession of great responsibility and specific character. The teacher is not only the person who gives knowledge but can be a model of competence. The role of the teacher is significant as they teach more than lessons in a book, try to teach how to think and how to choose the right above the wrong, to differentiate deeper things than peoples' outlook. The teacher is a manager of creating a special atmosphere in the classroom conducive to learning, this person guides the south of the difficulties.
This post was written by our TEFL certification graduate Nataliia Z. Please note that this blog post might not necessarily represent the beliefs or opinions of ITTT.
Social Responsibility
Everyone has various attitudes toward this profession. Considering doctors who are responsible for our health, it goes without saying that teachers play an inevitable role in the future of our society. Firstly, this personality is to undergo comprehensive training in the subject, to launch something new, invaluable. Secondly, the requirements, modern life convenience, technologies, the net-educated generation demand great skills, hard, persistent work. As every profession has pros and cons, teaching isn't an exception. These ideas suggest that to be effective teachers must inquire into students' experience and build an empirical understanding of learners, capacity to analyze what occurs in the classroom and the lives of students. Thirdly, teachers should manage a classroom environment. Therefore, teachers are environmental engineers who organize the classroom space to fit their goals and to reach for their best.
Also Read: How does the combined TEFL course work?
Psychological Responsibilities
Teachers are sensitive observers of human behavior. We should be prepared to assist students with inquiries, problems, to work with colleagues in making the studying environment and the school experience as supportive as possible. Seeing obstacles through students' eyes, possessing many positive traits of character, being sincere, honest, without hiding within a role, not being afraid of showing weak points, not always being austere and at the same time familiar. As a consequence of such an attitude: disrespect and fear. In general, teachers should contain special, personal, professional peculiarities.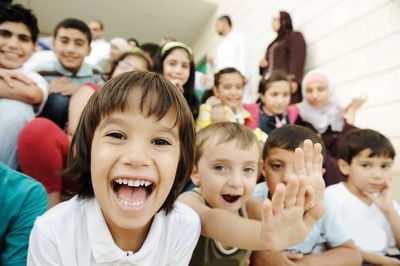 Also Read: Should I pay for a job placement teaching English abroad?
Management
Teachers are required to manage and process great amounts of clerical work. There are some pieces of paper to read and graded tests to be scored, marks to be entered, notes, syllabus, and letters to be written. Nevertheless, they should possess good human relations skills, be prepared to communicate and work with these sometimes unpleasant circumstances. These interactions both pleasant and not will benefit from a deep understanding of people and their behaviors. Motivations, hopes prejudices and desires are above all will affect the ability to relate to others.
Also Read: Whats the best way to apply for TEFL jobs?
Delivering Information
To carry out the process of studying effectively, a teacher should have a high degree of theoretical knowledge and be able to apply to the reality of the classroom. Relying on quick thinking, hunches and related experience in making the most appropriate decisions they should use their storehouse of skills and hunches to guide actions. The teacher is an architect, she takes great efforts to create a masterpiece, to develop confidence, high expectations, areas of interest, helps to be prepared to real life, to be aware of problems and be ready to cope with them. Teachers are enlighteners of students'soul, they have a great influence on students' conviction, values, knowledge. The teacher's aim isn't considered in manipulating or transforming a child into the model of absorbing, the main essence of work is to strive for having their point of view.
Also Read: What is the Teach and Learn with Georgia Program for teaching English in Georgia?
Planning and Other Things
Essentially, teachers should be effective planners, observers, and managers. The teacher opens the door to something new, brings light to the end of the tunnel, which directs at essential values and significant verities of life. Every child is a 'Tabula rasa' and teachers are great authors, who impart, instill knowledge. New standards, values, manners having such a great effect on their feelings, students can be confused and don't know how to react, notwithstanding all the recollected above, teachers should go hand in hand with time and not impose any of the specimens.
Do you want to teach English abroad? Take a TEFL course!
A good workman is known by his chips and a teacher by work and the results of students. Teaching is a vocation but not a simple job which is provided to those who are in it with tremendous information and encouragement for searching something new, important, incredible.
Apply now & get certified to teach english abroad!
Speak with an ITTT advisor today to put together your personal plan for teaching English abroad.
Send us an email or call us toll-free at 1-800-490-0531 to speak with an ITTT advisor today.
Related Articles: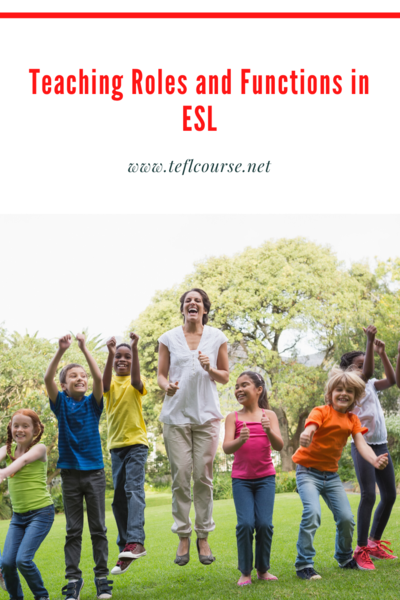 ---
---