Teachers and Their Position in the TEFL Classroom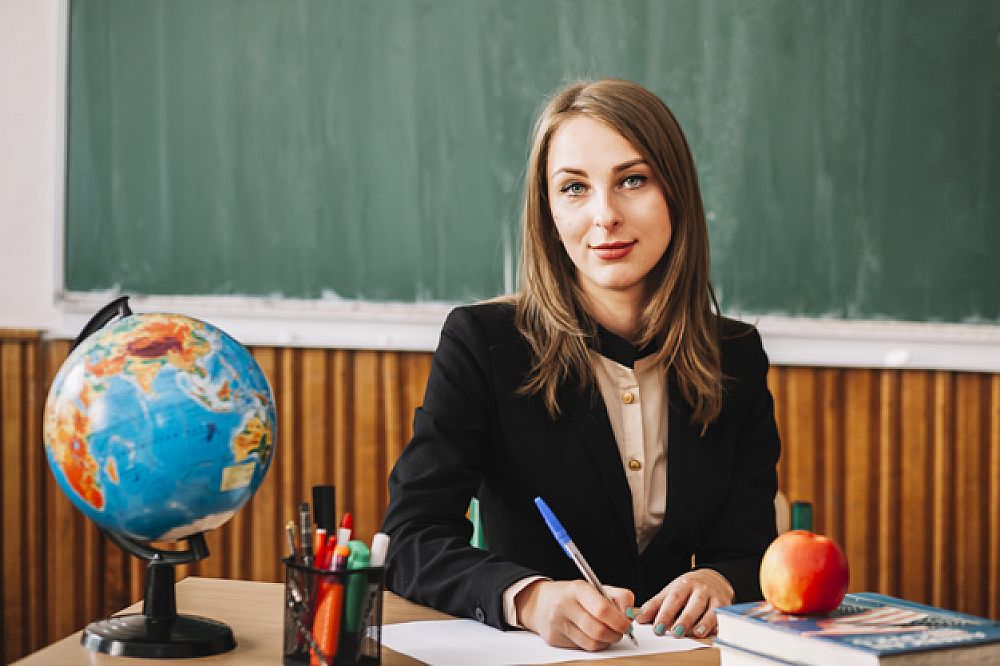 Teachers are facilitators of student learning and creators of productive classroom environments, in which students can develop the skills they might need at present or in the future.
This post was written by our TEFL certification graduate Alfonso R. Please note that this blog post might not necessarily represent the beliefs or opinions of ITTT.
However, before we begin to understand the evolving role of an ESL teacher, let's outline some of the most popular teacher roles. Harmer, J. states that 'it makes more sense to describe different teacher roles and say what they are useful for, rather than make value judgments about their effectiveness.'
The teacher can be a controller in a classroom.
As a controller is in complete charge of the class, what students do, what they are saying, and how they say it. The teacher assumes this position when a new language is being added and accurate reproduction and drilling strategies are needed. In this classroom, the teacher is ordinarily the center of recognition, the teacher can also have the gift of coaching, and may encourage through their knowledge and understanding, but, does this function allow for enough pupil talk time? Is it virtually enjoyable for beginners? There's also a perception that this function could have a lack of variety in its activities.
Also Read: 8 Things I Wish I had Known Before I Started Teaching English Online
Prompters
Teachers are prompters as they encourage students to take part and make recommendations about how students might also continue in an activity. The teacher needs to be supporting students only when essential. While students are actually 'misplaced for phrases', the prompter can encourage by discreetly nudging students. Students can sometimes lose the thread or become unsure of a way to proceed; the prompter in this regard can activate but continually in a supportive manner.
Assessors
The teacher can assume the role of an assessor to see how well students are performing.
Also Read: Why Teaching English in Chile is Awesome and Will Change Your Life
Evaluator
There are a variety of ways we can grade learners, the role of an assessor allows teachers to correct learners. A teacher can as well be a participant. In this role, the teacher improves the atmosphere in the class when the teacher takes part in an activity. However, the teacher takes a risk of dominating the activity when performing it.
The teacher acts as a coach when students are involved in project work or self-study. The teacher affords recommendations and guidance and enables students to make clear thoughts and restrict tasks. This role can be a superb way to pay individual interest to a student. it could also permit a teacher to tailor-make a course to fit specific pupil needs. But, it can also lead to a pupil turning into too structured or maybe too relaxed with one instructor and one method or style of coaching.
Do you want to teach English abroad? Take a TEFL course!
Teachers can be resource persons as they are a type of walking resource center ready to offer help if needed or provide newcomers with whatever language they lack when performing communicative activities. The teacher ought to make her/himself available so that learners can consult her/him while it is virtually necessary. As a useful resource the teacher can guide learners to apply available resources which include the internet, for themselves, it, in reality, isn't important to spoon-feed learners, as this could have the downside of creating learners reliant on the teacher.
Apply now & get certified to teach english abroad!
Speak with an ITTT advisor today to put together your personal plan for teaching English abroad!
Send us an email or call us toll-free at 1-800-490-0531 to speak with an ITTT advisor today.
Related Articles:
Check out what our course grads say in our many video testimonials!
---
---