Sharing Personal Teaching Experience
Since time immemorial teaching and learning have been the most effective developments of humanity, be it morally, socially, spiritually or intellectually. In my opinion, the fundamentals of teaching are solely based on the educator's ability to administer learning in such ways that are innovative and creative to the learner's potential to grasp concepts. Thus, this essay will discuss my personal teaching experiences in the classroom with young and middle-aged learners in a large classroom using a pragmatic approach.
This post was written by our TEFL certification graduate Nikisha L. Please note that this blog post might not necessarily represent the beliefs or opinions of ITTT.
Things to Consider
To commence with my teaching philosophy has evolved over the past six years of teaching till today. While embarking on my journey of a classroom teacher, I discerned that the crucial role of an educator encompasses understanding students' needs, employing myriads of pedagogies that better suit their learning by furthering knowledge for life long learning. However, several factors need to be considered. One of the most preponderant ones is to foster a conducive learning environment that benefits every student in aspects to better learning as greater time in school is spent in the classroom with the teacher than with the parents at home. This entails personal space, co-operation amongst students, the climate and culture of the classroom and the creation of a commercial atmosphere. "A safe, accepting and welcoming classroom environment makes it easier and motivating for the learners to control their behavior, develop a sense of independence and accept responsibility within the environment," Margaret Searle.
Also Read: How do I apply for a student visa to legally teach English in France?
Teaching Skills
To add on, during my teaching years I have perceived that problem solving is a skill that needs to be calculated profoundly. I have learned that there is no way to problem-solving but a plethora of ways as being a teacher, my job deals with facilitating teaching and learning not just inside the classroom but outside as well that should enable the learners to find solutions to situations themselves and not to be fed with information to regorge. Additionally, focusing on Bloom's Taxonomies knowledge level of the cognitive domain.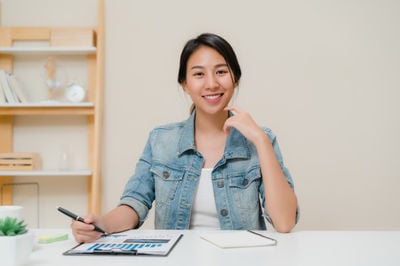 Also Read: How much can I earn teaching English in Taiwan?
Anticipated Problems
Furthermore, the challenges I faced during my teaching are too dire to ignore. One of the most significant ones is the integration of curriculum for 21st-century learners. In this digital era, the children of today are more of digital immigrants that require technology-based teaching. However, working with headteachers that firmly believe in the great man theory, this becomes extremely difficult. Using laptops isn't allowed for all lessons and they keep vouching on the traditional methods that do not practically work with today's new, fast, active and young generation. The students not only get bored with the curriculum but learning isn't that effective as well.
Moreover, the challenges I faced with few of the young, as well as middle-aged learners, was the lack of understanding of 'phonics'. Teaching in a country where English is the second language comes along with students as well as parents who lack the basics of the English language. However, this makes it more difficult to deliver the extreme level of teaching of the English language in the classroom. This was also a drawback to the smarter ones who were quite fast and grasped things very quickly as the teacher had to cater for both the types of learners that is the fast and slow ones together at ones since one classroom had only one teacher teaching a set of almost thirty students. Together with that the resources provided by the school weren't enough every time to cater to the whole set of learners. Teaching young learners has always been exciting and teaching them automatically fills the classroom with a lot of fun and excitement.
Also Read: What is the best TEFL course to do in Thailand?
Do you want to teach English abroad? Take a TEFL course!
With all the experiences I have had in the teaching fraternity, I have come to understand that I do not only look out for what motivates children to engage in learning but also to find out what demotivates them from learning. My experiences have led me into being hardworking and self-sufficient independently, believing that management of time and discipline in the teaching profession is essential. Working earnestly and balancing personal life, social life, and family life by prioritizing to become the teacher, the children need. I now recognize that nothing would impede progress in teaching if I am compassionate, patient, sensitive and understanding to the learning needs of the students I wholeheartedly prepare myself for, to provide them and work with the prospect of offering the best of my skills and abilities.
Apply now & get certified to teach english abroad!
Speak with an ITTT advisor today to put together your personal plan for teaching English abroad.
Send us an email or call us toll-free at 1-800-490-0531 to speak with an ITTT advisor today.
Related Articles:
---
---