Phrasal Verbs and Idioms as an Important Part of Vocabulary Teaching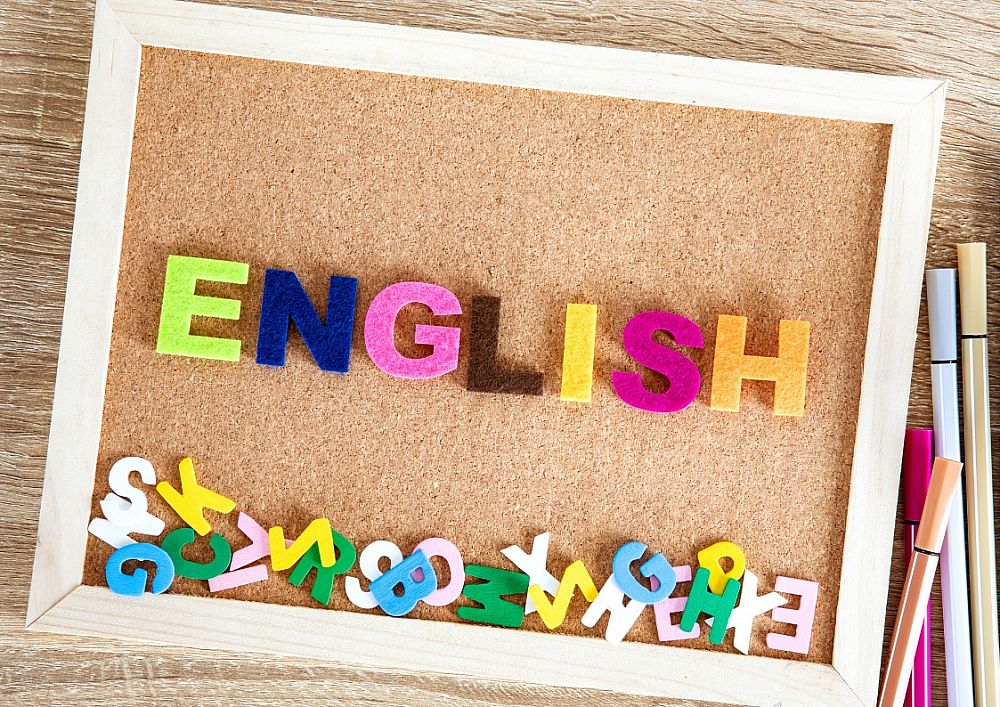 In this essay, I will debate whether or not teaching slang and idioms is important for ESL students and whether or not it has a place in the ESL classroom. Teaching phrasal verbs and idioms can present many issues in the classroom, and some teacher would choose to avoid this altogether, instead choosing to stick to the safer, more tried and tested topics that are available to us. However I think that this is a mistake, as students often want to know how the language is actually used in real-life situations and how they can best prepare themselves for a trip to a particular place in the world, furthermore, these language tools can provide a great deal of motivation in the classroom. Throughout this essay, I will examine some of the pros and cons of teaching slang and idioms and give my own opinion on the matter.
This post was written by our TEFL certification graduate George C. Please note that this blog post might not necessarily represent the beliefs or opinions of ITTT.
Possible Challenges of Teaching These Linguistic Devices
To begin, I would like to list some of the issues that may be presented when trying to teach slang words and idioms and state that this should only be attempted if a student is of a sufficient level. If the student's level is too low, then a teacher should not attempt to teach these as it may lead to confusion. The primary issue that all teachers will face when attempting to tackle this topic is sheer volume. No teacher can know all of the different phrasal verbs or different idioms used when in front of their students, and as such, they may not be able to capture the student's interest. A student may have a particular love of New Orleans, however as many teachers will have never visited Louisiana, they will be unable to provide instruction. Instead, this teacher may opt to simply talk about the slang from his/her hometown. Which, while interesting to the teacher, may be completely irrelevant to the student and as such, may sap their motivation. Moreover, the phrasal verbs or idioms used in New Orleans would be unhelpful to a person who is planning on moving to Birmingham, England. This may hurt filling a student with a false sense of confidence as he/she heads into a new environment unprepared for the place.
Furthermore, the idea that any teacher can teach idioms completely is folly, as they are an intrinsically personal and cultural thing. Even in the same country, like Great Britain, the idioms used on its northernmost shores will be very different from those that are used on its southern boundaries. A teacher cannot know with certainty that a student will be able to use the information that he/she is getting from class as, often, the teacher may not have visited this place at all. At best the teacher can simply guess what they are teaching relevant information but, we can never be sure unless we have visited or lived in that place.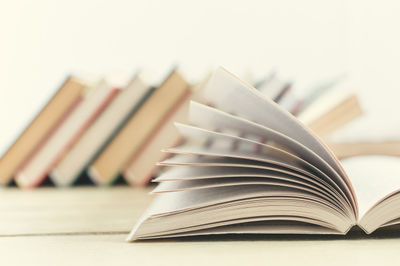 Also Read: Can I teach English abroad if I have children?
Appropriate Teaching Goals
On the other hand, a teacher's goal should be to best prepare his/her students for whatever situation that they can, and this can include cultural changes. For example, when teaching French students, a teacher should let his/her students know that direct translations of french into English will not always work. Often students will translate to say that they "have" so many years of age when an English speaker would say "I am" so many years of age. In the same way, we should be prepared to dedicate some time to teaching "common English / American idioms" to help students prepare for any time spent in these places. This could also provide a more 'fun' and motivational lesson than the students are used to.
Instead of practicing grammar or pronunciation drills, students may apply a more lighthearted and cultural lesson, in which they can practice their speech and learn something about the country that they are interested in instead of just the language. However, I think that the most important reason that teachers should teach idioms and phrasal verbs comes from phrasal verbs. While lots of teachers may be afraid of these due to the sheer volume of them, the best way to teach them is by asking your students to research the phrasal verbs linked to a topic that they are interested in.
Also Read: Which are the best Spanish speaking countries for teaching English abroad?
Benefits for Students
In this way, students can follow their passions and spend their time being exposed to the English language while, hopefully, enjoying themselves. Setting a class a homework task of "find 10 phrasal verbs linked to a subject of your choice, and identify whether they are separable or not, and transitive or not', is a great way of getting students to read internet articles about something that they enjoy, while simultaneously improving their ability to read and understand English. Afterward, they can come back to the class and show the other students what they have found. Here they would be able to talk about their passions and improve their English at the same time, making it easier for the teacher to maintain motivation levels in the classroom and at home.
Do you want to teach English abroad? Take a TEFL course!
Overall I would argue that the teaching of idioms and phrasal verbs is important for ESL students. When the students are of a high enough level that they can understand that these are often not literal tools of language, phrasal verbs and idioms can often serve as great motivators in a classroom. The students may benefit from taking a break from a more rigorous language lesson and instead of looking at the different cultural uses of language. Moreover, the ability to tailor the lesson around an individual student's interest is a great tool for a teacher to be able to take advantage of and idioms and phrasal verbs make this possible for teachers.
Apply now & get certified to teach english abroad!
Speak with an ITTT advisor today to put together your personal plan for teaching English abroad.
Send us an email or call us toll-free at 1-800-490-0531 to speak with an ITTT advisor today.
Related Articles: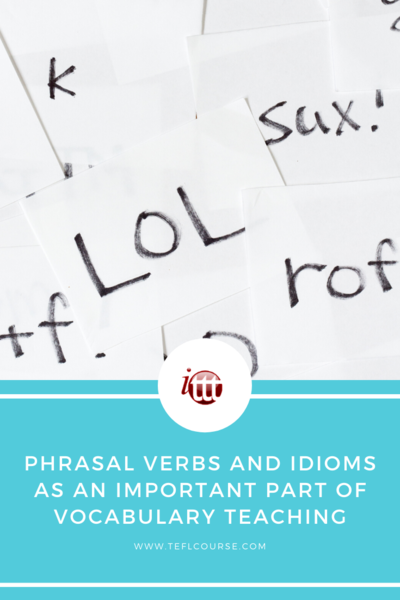 ---
---