Phonetics and Phonology in the ESL Classroom
What is phonology? Most students have not even heard about it. Whenever I ask my students whether they know or have ever learned about phonetics, the same answers come out, "No, we don't know about it at all". It is no wonder they reply like this because there is no phonetic teaching lesson in English classes from KG to high school here in my country. As for me, I got to study about this only when I attended college. Even then, it wasn't taught comprehensively and I only learned very little. So I couldn't read nor write phonetic symbols very well. Thus I thought it was the most difficult part of studying English.
This post was written by our TEFL certification graduate Thein G. Please note that this blog post might not necessarily represent the beliefs or opinions of ITTT.
Reasons to pay attention to phonetics
However, I realized that it is essential to know phonetics since it helped me how to pronounce the word correctly and so I was able to correct my mispronunciations. Then I decided to do self-study and practice on this. Besides, I want to teach my students to become familiar with these symbols. The problem is I still have a lack of confidence and I think it is difficult. Nevertheless, I chose to write about this topic because I want to do more research showing that, as an EFL teacher, it is very important and necessary to teach phonetics and I will do preparation to start teaching phonetics right away. After all, the most ignored part of teaching should not be ignored anymore.
Also Read: How to find a job teaching English in Latin America?
Once I bought an English coursebook. To my surprise, I found that phonetic symbols are described at the beginning of every lesson. Then a thought came into my mind. I only learned about it when I was in college. How come these are included in elementary books! I considered than, "will it be difficult for young students; in what age of students should phonetics be taught?" I have so far believed that only adults can learn and understand such symbols. I know I was wrong on that. Hence I observe when and how phonetics should be taught.
Later on, I found out that these phonetics should be taught right from the early stage of foreign language learning. It's better if we can teach since elementary age. In doing so, pupils can practice correct pronunciation during their early stages of learning. Children around age 5, more precisely (2 to 13 of age) are the best time to become familiar with correct English pronunciation— if taught systematically. As they are pure learners of a language, their mother accent hasn't overwhelmed them yet and it isn't that difficult for them to adopt a new language— to compare to older persons.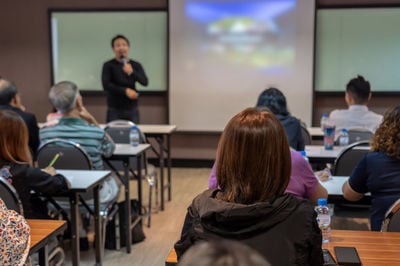 Phonetics in the early years
I am now teaching the children of age 4 to 5. In doing so, I found out that the children are pronouncing words exactly the way I do. I don't need to tell them where to put stress sound. They automatically get to know it, unlike adult students. Moreover, when authentic materials such as Kid song CDs and audios are used, children like to copy as they speak in CD, and they do imitate the way I speak. Thus, if a teacher pronounces a word correctly, the children are most likely to speak as their teacher does. Then, it is difficult for them to change this accent throughout their lives. Because of these facts, early age of teaching is very important, as we all know.
Also Read: What is the English Opens Doors Program for teaching English in Chile?
Benefits
Furthermore, what are the benefits of being able to read and write phonetics? It has many advantages: to describe some, knowing phonics instruction helps the students how to read unfamiliar words by themselves; it also makes a person more likely like a native person while speaking; and people can correct their mispronunciations. Also, to sound like an English native speaker, a person has to know the way how English people speak. When speaking English—besides phonetic—ending sound; stress sound; linked words and intonation are to care. Before I knew all this, the way I speak English was not good and I didn't sound like speaking English but just reading.
Do you want to teach English abroad? Take a TEFL course!
This is the problem of all my students here. They don't know the difference of accent between their native language and foreign language. When I tell them to change, it isn't easy for them as they have so long spoken English the way they like to do (the way they speak their native language), not as the real English does. Because of all this, I believe knowing phonetics is important and it is going to be very useful for every student in their pronunciation. That's why I have decided to teach phonetics to my students, I'll share my knowledge as much as I know. Last but not least, I want to say that every EFL teacher should also try to do so. Most importantly, it has to be taught since the early stage of learning to get the best outcome for students.
Apply now & get certified to teach english abroad!
Speak with an ITTT advisor today to put together your personal plan for teaching English abroad.
Send us an email or call us toll-free at 1-800-490-0531 to speak with an ITTT advisor today.
Related Articles: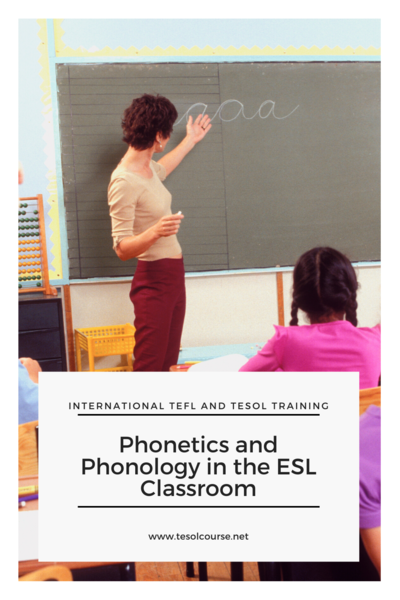 ---
---