Personal Teaching Experience - How I Became a TEFL Teacher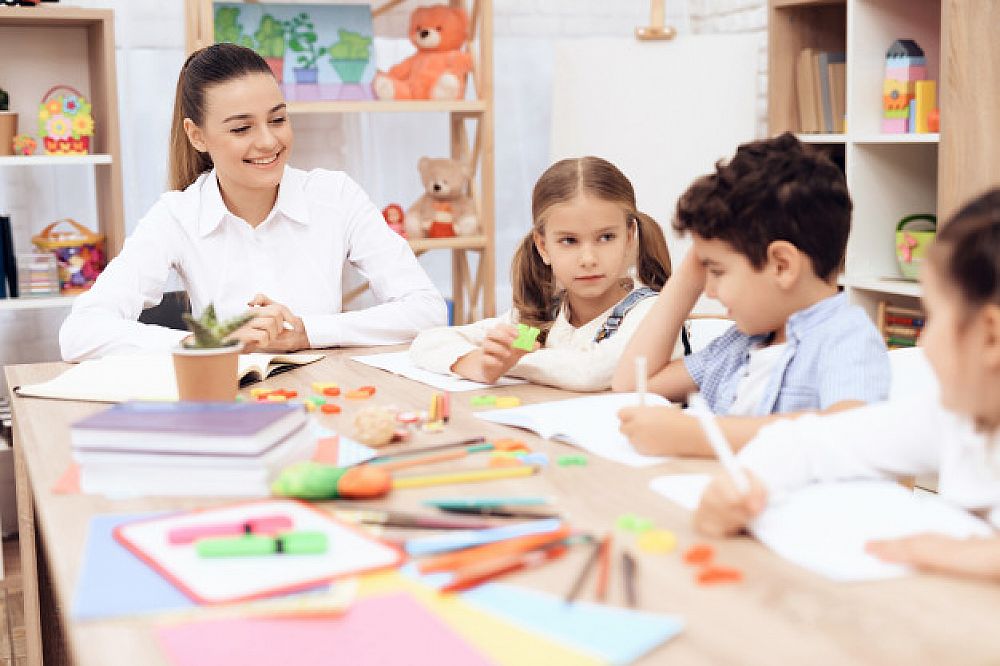 Until now, I have been an English teacher for 6 months. Before that, in 2016 I was a teaching assistant. That is my part-time job. And this is a journey even though I have not yet taken a TESOL class but I am still confident that I can become a teacher.
This post was written by our TEFL certification graduate Tieu T. Please note that this blog post might not necessarily represent the beliefs or opinions of ITTT.
Assistant Tutor
For the first half of the year, I was an assistant tutor for the preschool. I had very little contact with kids before so I was very confused at the time. I told the teacher that I couldn't make them obey. She is a master of special needs education. She told me to play with them and not to care about helping her. After a while, the kids listened to me. I understand that I have to make a connection with them so they can understand me just as I understand them. And that will make it easier. She teaches me some mini-games taken in class so I can play with them or explain to them the rule.
Also Read: Who can do a TEFL course?
Good Example
After 1 year of working, I became more interested in this teaching assistant job. That was when I met a teacher. He asked if I liked teaching. At that time I could only answer that I was enjoying the contact with the children but I was not sure, there were still some things I could not influence the children. He gave me several books, including ones he took from his master's course and others. My favorite one is "how to talk so kids will listen" by Adele Faber and Elaine Mazlish. After working with my teacher, I became more confident about my ability to manage the class.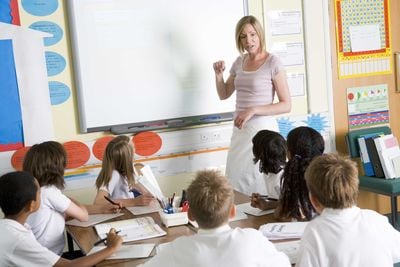 Also Read: How much does a TEFL course cost?
Learning Important Skills
During that time, I took over an English club. At that time, I just knew the importance of building rapport. They are 10 to 15 years old. Some will be younger. When I first took over the club, the kids only do individual works, not teamwork, and the club leader told me "that's what they are". At that time, I was shocked and sad. Why are the kids like that?! I then told him about establishing the relationship between the children. I talk about the ways I've been reading in books. He told me to keep trying because it wouldn't work. And 2 other tutors started planning mini team games. Anyway, before we left for work, we were at a university club, that how we were chosen to work with the club, so we knew how to operate it. Now, I am happy to say that the club is completely owned by students and they have built their own "empire". Weekly topics, monthly games, even super-big games participating in school events, they were able to do.
Also Read: Can I teach English in an English speaking country?
Difficulties
Another problem at that time, I was very concerned about the problem when the teacher was late, I had to replace it and I could not think of anything. And I was lucky to collaborate with someone I would have to call my teacher. He was too old for teaching children. He could not even stand up to teach. But because our director's family is a family of doctors and he is a British doctor of medicine, we should be respected. At that time, I accidentally became a special assistant to him and followed his classes. Because of his poor health, when he was in a class, he told me what he would do, the activities he had prepared and my job was to organize and convey those things to the students. Up till now, when I took the TESOL course, I realized that he was imparting to me the teaching techniques. I think that's also why I can lay down and take these TESOL lessons quickly. I worked like that for a year, because his health got worse and the director found out that what he did was sit in the classroom, and the assistant would do everything, so he fired him. Believe me! We were tired of him and I was closest to him. But then I knew how to build my lesson plan. That was when I confidently told the manager that I could take his place temporarily before the new teacher was available. After 2 months, the director decided that I could properly teach that class. I thank him though he makes us quite tired at work.
Do you want to teach English abroad? Take a TEFL course!
After 6 months, I now have 4 classes from preschool to starter and 1 drawing class. That's when the director asked me to have a valid TESOL certificate. And here I am. Through this, I would like to express my sincere thanks to the teachers who helped me, to give me materials to read like I am today.
Apply now & get certified to teach english abroad!
Speak with an ITTT advisor today to put together your personal plan for teaching English abroad.
Send us an email or call us toll-free at 1-800-490-0531 to speak with an ITTT advisor today.
Related Articles: