Lesson Planning Essentials
In my experience and the experience of my teacher colleagues, lesson planning has never been among the most interesting or engaging activities. The reasons are always different: some believe that lesson planning is not effective because a teacher cannot predict the direction of the lesson. Others think that it is a complete waste of time because the process of planning a lesson may seem boring and time-consuming. As a beginner teacher, I had a false belief that lesson planning is not important for an ESL teacher, especially if the group of students has a high level of English. However, after teaching for a longer period, I have realized that only with a certain amount of planning can an ESL lesson be not only "passable", but effective, interesting, and rewarding both for the students and the teacher.
Table of Contents
Personalized approach to planning
Do you want to teach English abroad? Take a TEFL course!
This post was written by our TEFL certification graduate Yuliia S. Please note that this blog post might not necessarily represent the beliefs or opinions of ITTT.
Approaches to lesson planning
To begin with, it is important to mention that there are different approaches to lesson planning. When I was a student mastering the methodology of teaching English at the university, I was taught that a lesson plan should be like a full-fledged scenario of a lesson, containing all of the teacher's words and the students' potential responses for the teacher to follow like a script. I can state with confidence that such lesson plans can never be effective. Instead, they reduce the teacher's confidence as well as their creativity and flexibility in the classroom. On the other hand, there are lesson plans which are too general to provide any assistance to the teacher in preparation for a lesson. Such lesson plans are too generalized or schematic and give no clear structure for the teacher to follow. All in all, having experienced the fiasco of both extremes on the spectrum, I came to the conclusion that - as with everything else - lesson planning should be approached from an individual perspective as well as from the 'middle ground'.
Also read: 5 Great Ways to Give Your Students Feedback
Goals to plan
I believe that it goes without saying that teachers should always plan their lessons. Whether it is a revision lesson or a lesson that the teacher has already planned and presented previously to a different class, there are individual factors with each group of students that can affect the procedure of the lesson. Additionally, a lesson should always have specific objectives, as well as stages and procedures that will be used to achieve these objectives. To put it simply, the teacher should be able to identify the purpose of a particular lesson as well as the way this purpose can be achieved.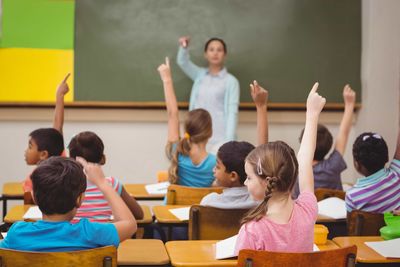 Also read: 10 Tips to Help Your Students Follow Directions When Teaching English Abroad
Personalized approach to planning
However, I also believe that lesson planning and, especially, the process or writing and formatting a lesson plan as such should be a matter of personal preference and effectiveness. As such, when it comes to formatting, the teacher should arrange the lesson plan in the format that will most effectively help them understand and implement the purpose of the lesson.
Finally, I would like to discuss briefly some of the greatest advantages of lesson planning for an ESL teacher. Firstly, consistent and continuous lesson planning ensures that the teacher never feels underprepared or lost in the classroom. It also increases the opportunity for the teacher to plan for the most effective activities for a specific group of students. In my teaching practice, there were several occasions where I regretted not planning a lesson carefully, because as a resulted in I missed some good chances to teach a language point or engage students more effectively. Additionally, a lesson plan is incredibly important for a teacher who plans for a long time and wants to always have the record of the material that had already been covered at hand to revise and plan for future lessons. Finally, lesson plans serve as a great way for a teacher to evaluate their performance at a later time and compare their progress as an ESL teacher overtime.
Do you want to teach English abroad? Take a TEFL course!
To conclude, lesson planning is, perhaps, not the most rewarding aspect of an ESL teacher's routine, but it is, without doubt, an indispensable tool for effective teaching. Lesson plans help teachers to organize and structure their lessons effectively as well as reflect on the most appropriate and effective methods, activities, and teaching resources to use in the teaching of particular topics. Apart from that, lesson plans allow the teacher to reflect on their teaching methods and evaluate themselves for future improvement. Ultimately, lesson planning should not be perceived as a rigid requirement of being a teacher, but rather as a useful practical tool that can improve the quality and the value of lessons immensely.
Apply now & get certified to teach english abroad!
Speak with an ITTT advisor today to put together your personal plan for teaching English abroad.
Send us an email or call us toll-free at 1-800-490-0531 to speak with an ITTT advisor today.
Related Articles:
---
---