Learning Teaching Skills: What Does it Take to be an Effective Teacher?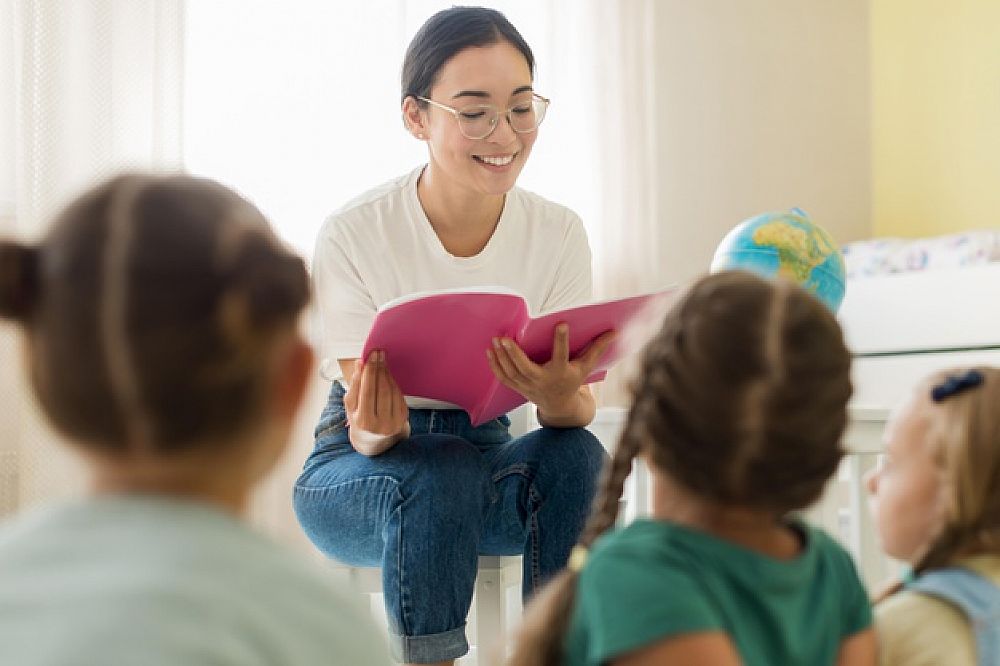 Two years ago, I found myself in a remote village deep into the Himalayan Mountains in northern India. I had traveled there with the intention of volunteering in a daycare center in a Thibetan village. When I got there, I was informed that the daycare did not need help, but would I be willing to teach English to the monastery's young monks? I was very nervous at first, as I had no experience with this! Seeing their need, however, I reluctantly agreed. So I spent the next three months teaching what I could, however I could, albeit in a very disjointed and unknowledgeable way.
This post was written by our TEFL certification graduate Char H. Please note that this blog post might not necessarily represent the beliefs or opinions of ITTT.
TEFL Certification
After taking this course, I can see how this knowledge would have helped me tremendously. But one of the things that I knew instinctively before then is that the single most important quality I could cultivate to be a good teacher was patience. And boy, did I need to develop a lot of it in that environment. There were more challenges than I can relate to! In addition to patience, another skill to learn is adaptability. It's relatively easy to create a lesson plan, yet in real-life classrooms, things always take longer than expected, and many unknowns can happen that are either disruptive or unexpected. Other desired qualities for being an effective teacher include someone who has an active imagination, someone who is a life-long learner, someone who has clear communication skills, and someone who is a natural leader and willing to mentor others.
These qualities are essential to being someone who inspires others to learn. And as teachers, that is precisely our role, and the more positive attributes we bring as a teacher, the more our students will want to learn from us.It is a great responsibility to stand in the role of teacher. Students look up to their teachers as role models, and that's why it is so important to be authentic and transparent. If we love what we are doing, it will show, and it will help put the students at ease, allowing them to gain rapport and thus increase the chances of learning.
It is said that teaching is a calling, not just a job, and I believe this is true. As a calling, we like what we do, we may naturally have many of the skills mentioned above, and if we don't, we are willing to cultivate them. When we feel called to do something, our work has a different feel to it than if we feel obliged to do it; it can mean the difference between bringing your whole self and putting your heart into it, or merely getting through it to collect the paycheck.
Opinion
In my attempt to answer this question: "What does it take to be an effective teacher?" I've listed several desirable qualities. I stated that the essential quality is patience. In addition to this, it seems that an equally important quality to develop is the desire to be a life-long learner. This means that learning never stops! We are continuously reading, researching, and learning new things. Being a nonstop learner engenders an open mind, which is an admirable and necessary quality for anyone in the leader or role model position. As a teacher, if you consider learning fun and exciting, you can infect others with this feeling and hopefully be an inspiration to your students.
I intend to return to that area in India and perhaps find myself in the classroom again. However, this time will be very different. Because of this course, I will be armed and ready to teach! And I know that this is just the beginning. There is so much more to learn. I believe that much of the ongoing learning as a teacher will happen in the classroom itself. I will most likely make mistakes; there will be times when I don't have the answer, there will be times when I don't know how to handle the situation. But if I keep showing up, having patience with myself and others, and being willing to stretch myself, I know that I will have what it takes to be an effective teacher.
Are you ready to teach English abroad or online?
Apply now & get certified to teach english abroad!
Speak with an ITTT advisor today to put together your personal plan for teaching English abroad!
Send us an email or call us toll-free at 1-800-490-0531 to speak with an ITTT advisor today.
Related Articles:
Check out what our course grads say in our many video testimonials!
---
---