How to Decide Between an Online TEFL Course and an Onsite TEFL Course
TEFL is the acronym for Teaching English as a Foreign Language. It basically means teaching the English language to non-native English speakers. With the TEFL field being one of the fastest-growing educational sectors that provides professional opportunities around the world, it is no wonder why many people have gotten interested in this field. All that is needed is to be a native or fluent English speaker with a certain degree of professional-level training that is globally recognized. This is the TEFL Certification. With it, teaching online, in private schools, or in certain companies and government programs is possible.
This post was written by our TEFL certification graduate Maria I. Please note that this blog post might not necessarily represent the beliefs or opinions of ITTT.
Course Provider
When choosing a TEFL certification course, it is important that the TEFL school would be gaining the certification form should be of high quality and internationally recognized. And equally as important is to consider one that fits into one's plans. For someone considering a long term teaching career with better salary options, a minimum of 100 hours of study covering a range of topics and at least 6 hours of observed teaching practice on actual English learners would be ideal. These requirements can be found in any legitimate and highly qualified TEFL certification site. And depending on that person's situation, both online and onsite TEFL courses are available to choose from.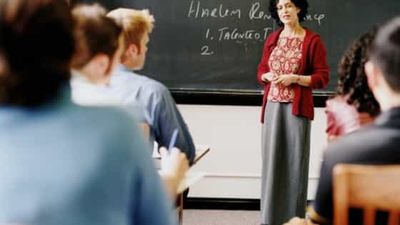 Also Read: Can I teach English abroad if I have children?
In-Class Courses
The onsite TEFL course, like the course offered by the International TEFL and TESOL Training site, is the most comprehensive and intensive course option that usually goes on over about 4 weeks. It is held in a non-native English speaking country that has this language school. It is classroom-based, with direct learning from professional teacher trainers. Students in this course can practice their teaching skills on actual English language learners and get direct feedback. The students are immersed in that country's culture and might also end up with a job opportunity in the area.
Also Read: Do I need a visa to teach English abroad?
Online Courses
The online TEFL course, on the other hand, is flexible. Learning happens online, in your one's time, and from any location with an internet connection. It costs less than an onsite or in-class course. And should be completed within a several month time frame. The International TEFL and TESOL Training site offers this as well as some online courses that have tutor support and have videos to complement the lessons. There are options for the number of hours a course has. There also are course options for specialized and advanced TEFL courses such as Teaching Business English and Teaching English to Young Learners. Some online language schools may even offer an Observed Teaching Practice Certification.
Also Read: What are the start up costs for teaching English abroad?
Do you want to teach English abroad? Take a TEFL course!
When deciding on whether to take an onsite or online TEFL course, it is always important to consider the option that works with one's current situation as well as the direction in which one wants his English teaching career to be headed. For those serious about a career teaching English, with no monetary restrictions, no current job commitments and nothing tying them down to their location, the onsite TEFL course may be the best for one ready to dive into the field. For those who may be unsure to commit to a full-time English teaching career or have certain restrictions due to current situations, the gradual building up of the necessary teaching requirements done through online TEFL courses may be what is best. Whatever the situation, there are options for your TEFL Certification. It all comes down to good research and planning.
Apply now & get certified to teach english abroad!
Speak with an ITTT advisor today to put together your personal plan for teaching English abroad.
Send us an email or call us toll-free at 1-800-490-0531 to speak with an ITTT advisor today.
Related Articles: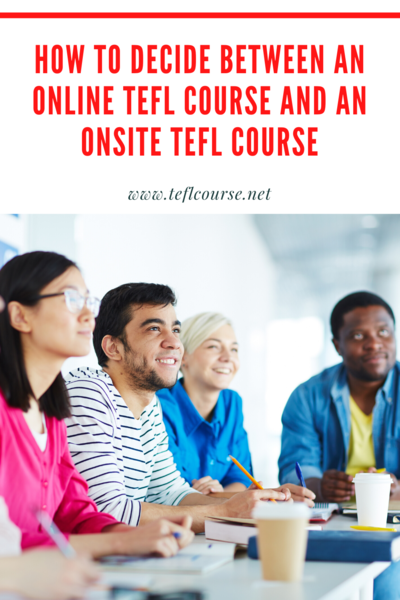 ---
---