How I Was Introduced to the World of Foreign Language Teaching
My interest in ESL began without the intention of becoming an ESL instructor in the first place. It was mostly born out of curiosity and interest in relocating to a foreign country which at the time (2009) was China. At the time I had been deeply contemplating a career living abroad. The contemplation came more from a cultural motivation than from a financial or career-minded motivation. Throughout my childhood and beyond, my parents were both avid travelers. Both my Mother and Father had spent considerable periods traveling in Asia, East Asia and Central Asia in particular.
This post was written by our TEFL certification graduate Ethan J. Please note that this blog post might not necessarily represent the beliefs or opinions of ITTT.
Parental Supervision
It was the influence of my Father as well as sagging career prospects in an economically slumped USA that set the wheels in motion to venture abroad. It was indeed true that at age 29 I had not reached the life or professional experience milestones of my parents. I was neither employed in any real sense nor was I planning to marry or have the desire to under my circumstances. One thing I did have was flexibility and the ability to adapt to new surroundings. Also, despite traveling extensively, neither of my parents were ever able to complete further academic studies or learn a second language fluently. It was then in 2009 I set out to experience China and by early 2010, I had then set out to become "fluent" in Chinese.
Also Read: Factors Influencing Teacher's Confidence
Real Inspiration
To many Western-born individuals, the appeal to master a language that has no apparent similarities to English may seem absurd. But I was inspired by the Country's history and growing influence on the US. I witnessed the exotic lifestyles of ex-pats living in China and knew I somehow had to achieve it for myself. I was light on practical work experience and hard skills, but I made it up for it in enthusiasm and the connections I had forged through my travels and family. In middle school and high school, I took French classes though never had the passion or curiosity for the language or culture as I did for China.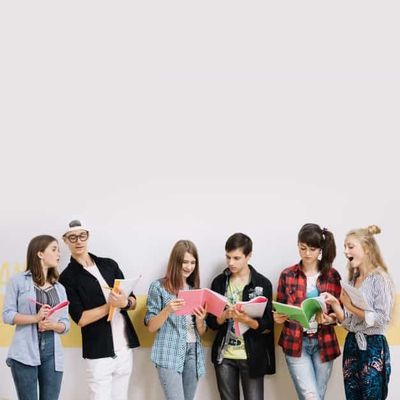 Also Read: Should I pay for a job placement teaching English abroad?
Chinese Experience
During the first three months of my stay in China, I lived and worked in a suburban-level industrial city in Guangdong Province. In a real way, I had no choice but to learn basic phrases to get around the hotel and transact with merchants within the town and at the factory where I was a guest worker. And how did I learn these phrases? I simply took advantage of the hospitality of my coworkers and decided to partake in weekend outings where my English comfort zone would be challenged. This included Karaoke bars (KTV), eating out with other locals and playing cards. While I was never in so much peril as to be the only English speaker among a high number of Chinese-only speakers I still was faced with the prospect of losing valuable experience by living in an expat-only "English Bubble." After my work experience, I came back to the US more experienced but slightly more uncertain as to where my interests and focus lay. I had spent a large amount of time in a country that most Americans have never been to or had an interest in learning about.
Upon returning to China my focus was on Language acquisition. I sought to achieve this goal by enrolling in University Courses for Mandarin Chinese. As an "A level" I spent most of my day in classrooms learning repetitive Mandarin through texts, recordings, and lectures. The University setting allowed students to build vocabulary and read characters and understand basic sentence patterns. The practice gave me the confidence to use the language outside of the classroom and in the University as well as the greater community. By the end of my term, I found myself frustrated in the class, preferring to learn through immersion rather than rote course work.
Also Read: How much can I earn teaching English in the Czech Republic?
After two years of intensive study, and spending time in places where little to no English was spoken, I had become well-versed enough in Mandarin to know the most basic conversation and vocabulary. It was around this time that my interest had also peaked. I had returned home in 2015 and have used the language sparingly since then. I have found myself in my travels using Mandarin to help Chinese travelers struggle with transactions and to teach new learners some basics.
Do you want to teach English abroad? Take a TEFL course!
In conclusion, I had come away with three must-have factors for learning a new language:* A student must have a written and clear objective for learning a language* With the support of qualified and compassionate teachers, a student must have a detailed study plan* The student must live or spend significant time in a country where the target language is spoken as a first language.
English is the exception to this rule as it is heavily required for business and academic purposes. From my experience, Spanish and Mandarin are also becoming exceptions with a great deal of these languages being spoken in multiple Continents due to the rising influence of Latin America and China.
Apply now & get certified to teach english abroad!
Speak with an ITTT advisor today to put together your personal plan for teaching English abroad.
Send us an email or call us toll-free at 1-800-490-0531 to speak with an ITTT advisor today.
Related Articles:
---
---