Games and Their Influence on English Acquisition
Diane Ackerman coined the phrase "play is our brain's favorite way of learning" and we have discovered tough various studies and examples of how play in and out of the classroom improves learning skills and encourages involvement.
This post was written by our TEFL certification graduate Rebeccah G. Please note that this blog post might not necessarily represent the beliefs or opinions of ITTT.
Motivation Level
Within the classroom teachers have discovered that using games can increase motivation and can benefit students in a variety of ways. It is often found that students will pay more attention, become more motivated to learn and be more inclined to participate. While we know reading, writing and listening are very important parts of learning, games stimulate other senses and can encourage teamwork and more cooperative group dynamics, motivate learning for students with reading or writing difficulties, improve cognitive aspects of the language and help students take responsibility for their learning.
Also Read: The Best Places for Non-Native English Speakers to Teach English Abroad
Learning Experience
In "Games for language learning" ( A.Wright, D.Betteridge, M Buckby 1984) it is said that games help teachers create a useful and meaningful learning experience, in which learners want to take part and must understand the context of what has been written or said to do so. Meaningful games incite amusement and entertainment as well as anger or surprise in learning and are used to stimulate a more vivid experience and therefore, are better remembered.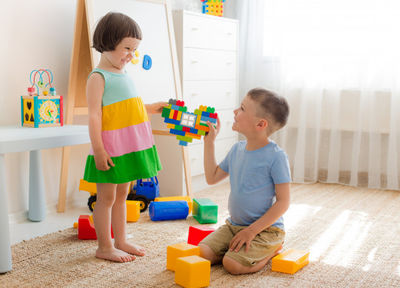 Also Read: How much is a TEFL course and how do I pay for it?
Types of Games
There are many types of games that can we use in the learning process and can stimulate and encourage all levels of students: from word retention, spelling games, sentence building and many more. Teachers also have a broader range of delivery to the students as games can be visual, oral and aural, physical or written and can be used with large or small classes.
Also Read: Which TEFL courses are accredited?
Games for Different Age Groups and Levels
It may be argued that adults don't need games within a learning environment, but it is, in fact, more effective than traditional learning (T.sitzman 2011). In the same way, children have more desire to learn if education is fun and inviting. It was also found that the knowledge and skills acquired through game-based learning were retained longer than information from other learning methods.
Games can be used in various levels of learning and can continue to progress as the learning becomes more advanced. During my own experience of learning German, our beginner class played a game of "In my suitcase, I will pack…". The game aimed to remember what had been said before you, and add to the list of things you would pack until someone forgot an item. With a basic understanding of the language, students would add simple items, for example, "hat" or "trousers". As the course progressed the details of items became more intricate, for example, "an old hat", "five rusty umbrellas" or "my brother's raincoat". Within my own experience, it encouraged retaining knowledge I knew would be fun or useful within the game and seeking additional information to make it more competitive. The game was also introduced to use in conjunction with wider course topics to stimulate communication at the start of a class and encourage class cooperation, to consolidate new knowledge or to recap topics of the previous class.
Games must seem not only as a method to use during rainy days or fill in time but as an integral part of an ESA lesson. Games used during the activity stage can help the teacher to know how well the students have understood the material that was discussed in the class and how the students may put it to use in scenarios outside of the study stage. In some cases, using a game throughout a course can also help the teacher see student progression and can show where a student may be struggling or excelling.
Do you want to teach English abroad? Take a TEFL course!
In short, using games as an important supporting tool for traditional teaching methods will improve learning within a classroom for all involved.
Apply now & get certified to teach english abroad!
Speak with an ITTT advisor today to put together your personal plan for teaching English abroad.
Send us an email or call us toll-free at 1-800-490-0531 to speak with an ITTT advisor today.
Related Articles: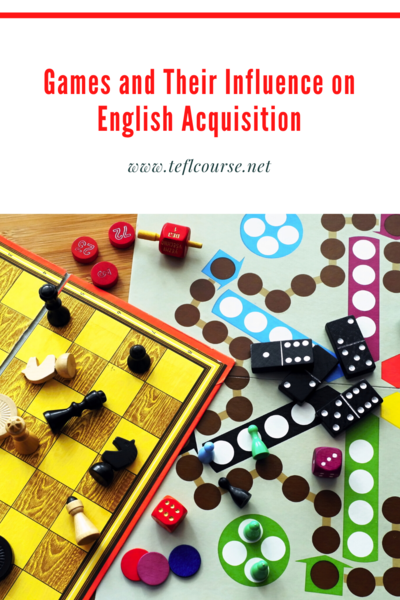 ---
---