Blog
» The Best Teaching Ideas for TEFL Teachers
The Best Teaching Ideas for TEFL Teachers

A lot of English teachers abroad teach English winter camps in a variety of formats at both private and public schools across the world. These activities for teaching English winter camp will help you create fun lessons your students will always remember!
Teaching vocabulary is a large part of teaching English to young learners. Here are 4 super easy tips to help you when teaching this specific type of class.
Songs are the perfect way to get your students involved and remembering vocabulary and phrases in English. Here are 4 tips on how to teach English using music.
Are you new to teaching English abroad or want to fine-tune your teaching skills? Check out these 9 small details that matter when teaching EFL to improve your teaching skills and help your students learn even faster.
So, you are new to teaching toddler and young children English? Here are the 3 most important tricks when teaching English to kindergarteners.
What better way to teach English than with music! Here are some great tips on how to use songs in an ESL classroom for younger beginners!
Are you new to teaching English abroad? Don't fear! These 5 keywords will help you increase your confidence in the classroom as a teacher and help you to lead effective English lessons!
Are you not sure what to do this winter with your EFL students? Don't worry we've got you covered! Try these 7 amazing winter and Christmas ESL activities your students will absolutely love!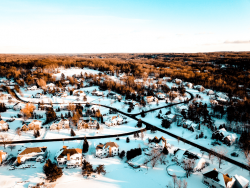 Check out these 7 activities for teaching reported speech in the ESL classroom that will help your students learn this tricky English topic in no time!
Are you interested in teaching English in Japan? Our TEFL alumni Kaavya shares three differences in Japanese schools that every teacher needs to be aware of before heading to Japan to teach English.