Advantages of Teaching English to Kindergarten Level Students
The most challenging activity for adults and the enjoyable learning of children is language learning. This ability of children to learn a new language has been confirmed by various studies. At the same time, in early language education, children have a much better pronunciation ability than adults. The reason behind all this closeness is that the children's brains are much more flexible and adapt to a new language more easily. Because they learn the language by hearing, repeating, and imitating. Everything they learn is recorded in the main area of ​​the brain. This makes the learning process much shorter. Another reason is perhaps the most effective. Children are more courageous than adults. Because they don't feel anxiety or panic while learning and aren't afraid to make mistakes. Gaining speaking skills to kindergarten students has advantages.
This post was written by our TEFL certification graduate Seçil B. Please note that this blog post might not necessarily represent the beliefs or opinions of ITTT.
Possible Benefits and Methods
The most important advantage will be that the universal language of the world, which has become a global village, learns English at an early age. This allows your child to start living a zero ahead.
As it is a more active learning process, it increases brain power and teaches how to use the brain effectively.
This situation positively affects the performance of other courses
The student learns a foreign language in a much more fun way because he does not see the process as a necessity.
Much more successful in the English exams to be held in the following periodsIf you want to invest in your child's future, the first thing you need to do is to provide her with foreign language education. A good place to learn the language with the right methods will be much more useful in the learning process. You can turn this process into a fun activity.
Watch cartoons in English,
Obtain storybooks suitable for the level and age,
Play games to teach English easily on tablets and phones,
Play games that will improve English,
You can benefit from English songs suitable for your age and level,
Let him repeat what he has learned,
You can use word cards to learn a new word every day.
Also Read: 5 Great Places to Teach English Abroad Without a Degree | ITTT | TEFL Blog
Results
By watching English cartoons with children, they can have fun moments together, and they also attract children's visual interest. Children aged 0-6 will not respond to more traditional methods such as writing or memorizing as adults. Applying while having fun makes the English learning process more enjoyable and efficient for children. Short videos that teach basic English subjects such as letters, numbers, colors, shapes, seasons, fruits, vegetables, animals, clothing in animation format will be highly effective in expanding your child's vocabulary.
Do you want to teach English abroad? Take a TEFL course today!
The lyrics of the song can also be downloaded to accompany English songs for children of literacy level. This way, children can both be able to tell the lyrics in more detail and be given the ability to follow written English. Social settings play an important role in the development of English for children. Your children should be provided with comfortable environments where they can improve their English by interacting with their friends. Everything possessed at an early age is better and memorable.
Apply now & get certified to teach english abroad!
Speak with an ITTT advisor today to put together your personal plan for teaching English abroad!
Send us an email or call us toll-free at 1-800-490-0531 to speak with an ITTT advisor today.
Related Articles: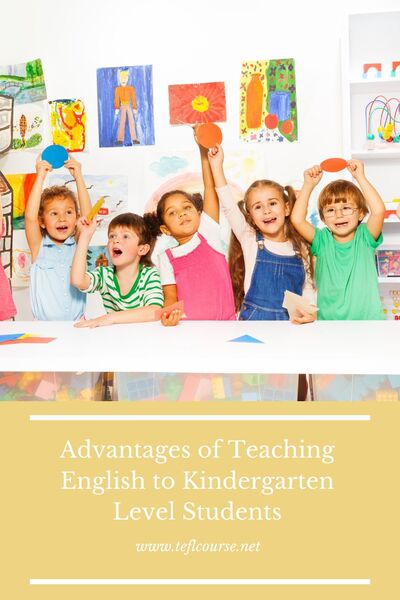 ---
---