A Lesson Plan to Practice Speaking With ESL Adults
When it comes to teaching adults with higher levels of English proficiency, it is quite complicated to create lessons as most of the students usually have very specific needs and challenges.
Listen to this blog post:
In this blog post, I would like to share a sample online lesson that I taught to an adult group of advanced EFL learners to train conversational skills. For presenting my materials online, I used Prezi for visual clues. Our class took place on Zoom.
The whole lesson was structured in the form of a speaking club under the general topic of "feeling ashamed and uncomfortable".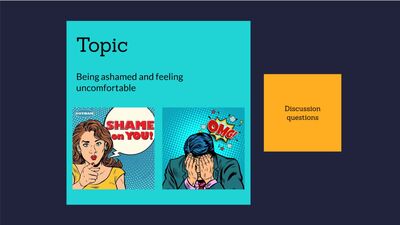 Engaging People Into a Lively Conversation
Engagement is the most important part of any lesson. Advanced level adults are no exception. To build rapport and a comfortable environment, I started the class with a simple conversation activity:
Remember an embarrassing situation;
Your reaction;
Other people's reactions.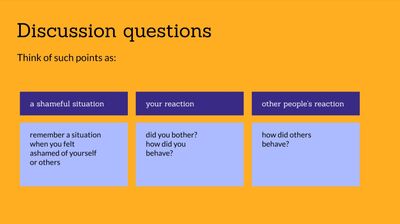 I asked students to share their stories and experiences. If someone was not participating, I asked about their opinion but, at the same time, didn't force them to talk.
As that lesson was in the form of a conversation club, there were mixed-abilities participants from different countries. Some of them felt intimidated because of their English level, others were not sure about their pronunciation and simply had lower self-esteem because of that. Thus, it was extremely important to be more of a peer than a teacher. This strategy works great with teenagers as well when you deliver lessons to a group or single individual.
Also Read: 2 Sample Lesson Plans to Incorporate Storytelling in the EFL Class
Studying Without Realizing That You Actually Study
For this stage, I chose to work on pronunciation as it is essential for communication skills. Tongue twisters are great exercises for training pronunciation, so I chose one for practice.
To make this activity more fun I created a card game on WordWall with different characters and asked students to open the cards and read the tongue twister as the character on the card.
It was a huge success and even shy students got excited about this game!
Also Read: 3 Reasons Why Lesson Plan Will Make Your Teaching Less Stressful and Frustrating
Wrapping Up
To finish the lesson, I asked the students to give me feedback on what they liked or disliked about the class.
Asking for feedback is beneficial as it both helps you understand if you achieved your goals or not, and also motivates students to speak a little bit more.
Do you want to teach English abroad or online? Take a TEFL course!
That's it! This online class takes about 60 minutes with a group of 5-6 people. Make sure that you give enough examples and your instructions are clear, especially if your students are of various English levels.
You can use the same lesson plan both for online and real-life classes.
Apply now & get certified to teach english abroad!
Speak with an ITTT advisor today to put together your personal plan for teaching English abroad!
Send us an email or call us toll-free at 1-800-490-0531 to speak with an ITTT advisor today.
Related Articles:
Check out what our course grads say in our many video testimonials!