5 Reasons Why You Should Teach English in Rural Japan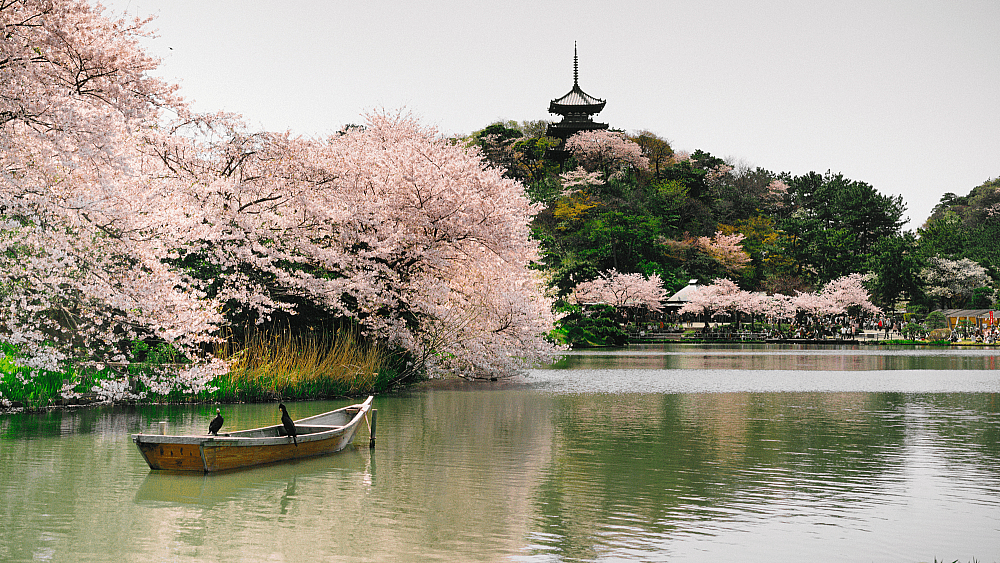 Japan is full of vibrant, world-famous cities that many people dream of living and working in. However, when I first decided to become an English teacher in Japan, I never held such a dream. I am an introvert who prefers quiet spaces, and being close to nature is especially important for me. This is why when my goal of teaching English in Japan came true, I was ecstatic that I could find a place to work in the inaka (countryside).
Table of Contents
1. Smaller towns have cheaper rent
3. The market for English is everywhere
4. Your presence can have a big impact
5. You may discover a hidden gem
When are you heading to Japan?
Check out what our course grads say in our many video testimonials!
Japan's inaka is full of small, rural towns and reasonably-populated, but little-known, cities. My living and working situation is in the latter. Since moving here, my little rural city has been everything I hoped it would be and more. Aside from my personal preferences I've noticed that there are several advantages to living in Japan's countryside rather than its larger urban centers. If you're considering teaching English in Japan, here are five reasons I can give you from my experiences as to why teaching in rural Japan is worth considering.
Listen to this blog post:
1. Smaller towns have cheaper rent
After hearing that friends of friends who lived in Tokyo were spending most of their paycheck on rent, I did a quick search of apartment prices in Tokyo. The first results I found advertised one room apartments for as much as 100,000 yen a month (about 1,000 USD). However, when I switched my search from Tokyo to prefectures like Gunma, Hokkaido, and Miyazaki, I found apartments that were the same size or bigger asking for half of that price. Anecdotes from people around me have always confirmed trends like this. As a general rule, the further you live away from urban centers, Tokyo especially, the cheaper your living expenses can be.
Additionally, you don't have to be intimidated by apartment hunting in rural areas because resources exist to help foreign residents find housing. In my case, the education program I work for provided me with housing. In cases where you might be on your own, online search engines and support systems such as GaijinPot Housing Service exist to help foreigners through the renting process. In short, if you're hoping to save money on living expenses, searching in rural areas could be a good option.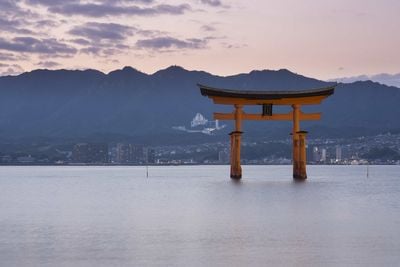 2. Fewer people, fewer crowds
During my last spring vacation, my mom and I made plans to experience cherry blossom viewing. This is one of the most lively times of the year in Japan, and as we discovered, one's experience of it can be completely different depending on where you spend it.
Since this was my mom's first time in Japan, we made a stop in Kyoto. The cherry blossoms were close to their peak bloom, and seeing them against the backdrop of one of Japan's old capitals was spectacular. Once you ignored the crowds, of course. Everywhere we went in Kyoto we constantly brushed shoulders with strangers. In the worst cases, trying to move felt like wading through a river. This didn't stop us from having a good time, but the crowds were a constant nagging.
A few days later, my mom and I found ourselves on the other side of the country in Shimane Prefecture. For cherry blossom viewing in western Japan, we stopped at Matsue Castle; Matsue City's most iconic tourist spot. Many people gathered to see the flowers in Matsue, but the environment was completely different from Kyoto. Several families had picnics on the castle lawns, but there was enough space for kids to run around and play. People bustled around the walkways, but each of us had our own bubble of personal space. My mom and I could walk wherever we wanted without fighting a crowd, and the atmosphere was noticeably quieter. In short, Matsue Castle was a stunning and popular spot, but the crowds there were nothing close to the mad gatherings in Kyoto.
Outside of annual events it isn't likely you'll encounter overwhelming crowds in rural Japan. This makes daily life and weekend travel a whole lot calmer.
Also read: The Japan Exchange and Teaching (JET) Program: All You Need to Know and How to Apply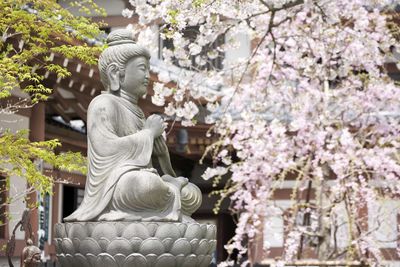 3. The market for English is everywhere
In order to enter high school or university every student in Japan is required to pass entrance exams. English is always included on these exams. This testing environment coupled with increasing numbers of foreign tourists creates a strong need for English proficiency all over the country. In other words, English teachers can find jobs anywhere in Japan.
Government-sponsored education programs, private education programs, and eikaiwa (privately-owned English tutoring centers) have a strong presence in every prefecture. Each of these employment options has different benefits, and with just a little research you can undoubtedly find a job opportunity that fits your needs and experiences in a location that fits your personality.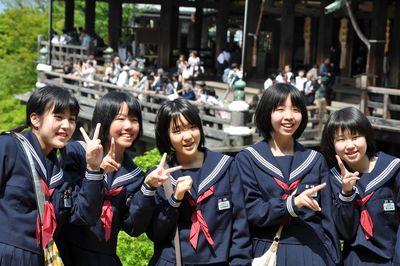 4. Your presence can have a big impact
In areas that are tourist hotspots, it is likely that students have many opportunities to interact with people from different countries. This often isn't the case in rural areas. For this reason, your presence as a foreign teacher has the potential to make a big impact with your students and your community. In a rural area, you may be one of the only foreign people your community will have the chance to spend an extended period of time with. This makes you a cultural ambassador as well as a language teacher, which is especially important going into the future.
By 2020, Japan will implement new national English education requirements. These will require schools to begin formal English education from the fifth year of elementary school. Measures like these aim to increase Japan's ability to be active in an increasingly globalized society. Alongside such efforts there are many things foreign teachers can add to English curriculums, especially in communities that seem to be far from the rest of the world. For example, Japanese textbooks mainly teach Standard American English, and a teacher who uses any dialect other than this one is in a unique position to introduce students to the diversity of the English language. Also, your knowledge of conversational English is incredibly valuable since this is something that can be difficult to teach through textbooks. Any language or cultural knowledge you bring with you to Japan can turn into a teachable moment. This will have an effect on your students however small.
Also read: The 8 Best Countries in Asia for Teaching English Abroad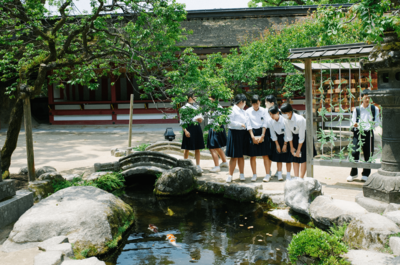 5. You may discover a hidden gem
As repeat visitors to Japan often realize, this island nation is full of well-kept secrets. Many fantastic travel destinations are simply outshone, but moving to Japan can be an excellent opportunity to discover a new side of Japan you wouldn't have otherwise seen.
This is exactly what happened to me when I moved to Japan. I joined a government-sponsored education group called the JET Program. JET applicants can request certain prefectures they would like to be placed in, but they may not receive one of their choices. In my case, I was placed in Shimane; a rural prefecture that I didn't request and had never heard of. However, this ended up being the best thing that could have happened to me. I am a major mythology and history buff, and this prefecture I had never heard of turned out to be Japan's hub of mythology and ancient history. On top of that, my community can't be beat. My coworkers and neighbors are all friendly, helpful, and often go out of their way to invite me to community events.
My friends in various other rural prefectures have recounted similar stories. Even if the place you live in Japan is completely unfamiliar to you, it can quickly become an element of home.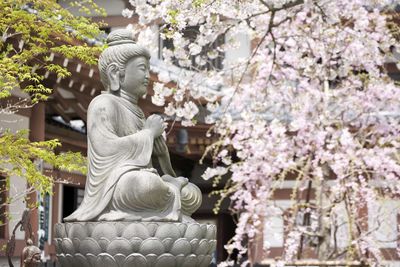 When are you heading to Japan?
If you consider living in rural Japan for no other reason, consider this one. Working in a foreign country is a valuable, once in a lifetime experience, and my own experience has taught me that venturing someplace new makes everything all the more special.
Apply now & get certified to teach english abroad!
Speak with an ITTT advisor today to put together your personal plan for teaching English abroad.
Send us an email or call us toll-free at 1-800-490-0531 to speak with an ITTT advisor today.
Related Articles: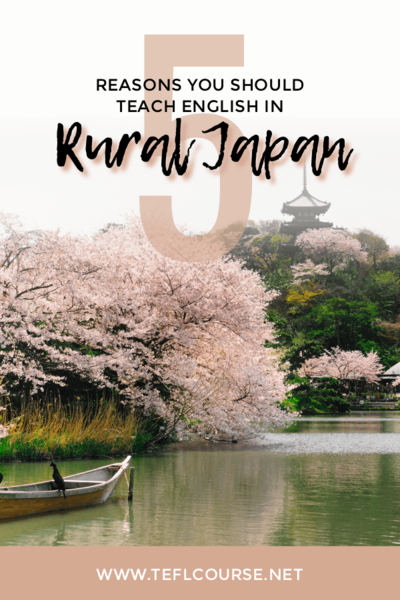 Check out what our course grads say in our many video testimonials!
---
---