5 Mental Health Practices for EFL Teachers during the COVID-19 Pandemic
Within the last months, many countries have been implementing various restrictive measures to reduce the spread of COVID-19. Thus, many of us have had to adapt to drastic changes in our day-to-day life. Lots of EFL teachers, myself included, are currently stranded in foreign countries with expiring visas and/or contracts. Many are faced with the absence of physical contact from others. Some have even lost their jobs and are currently without an income. Numerous EFL teachers aren't earning their full salary. In addition to that, the ones who were used to face-to-face classes now have to adapt to online teaching. Can you imagine facing all these challenges, while dealing with the fear of contracting the deadly virus?
Yes, it is my life!
The most unnatural practice for human beings is the main method in place to fight COVID-19, self-isolation. Becoming accustomed to what seems to be the "new normal", can take a toll on anyone's mental health.
Below, We Explore Five (5) Imperative Mental Health Practices For An EFL Teacher.
1. Routine
Having a routine has significant effects on your mental health because it reduces the feeling of being overwhelmed which arises from having too many choices. Thus, it is best to find a routine that works for you and to stick with it as much as possible. However, don't beat yourself up if one day you decided to stay in bed all day or had an entire "off" week.It is quite important to wake up and go to sleep around the same time every day. Don't worry, everyone's sleep pattern is usually different. For example, I have always preferred going to bed at 2 AM and waking up at midday, so that is my schedule now as it is currently possible. What is important though is to develop a routine and get some sort of night sleep. Find things to look forward to waking up to, whether it be something to eat, do, or try.
2. Support System
As I mentioned earlier, we as humans are predominantly social beings. It's a basic psychological need. Therefore, during a pandemic, it's only natural we would want to be in each other's presence. However, that's the opposite of what needs to happen.
In order to sustain our need for emotional familiarity, it's important to have people in our life whom we can speak to openly. Find someone whom you can trust, it doesn't have to be a family member or close friend, just someone you feel comfortable with. Luckily, this is where technology comes in. Texting and emailing are great but I have come to realize that having a video call or just a regular phone call is even better.
3. Pause
It's quite important to take a break, whether it be from your phone or lessons. Take the time to either relax with a cup of tea, or a good novel. Listen to your favorite song, or have a warm bath (if possible). Find ways to change your outlook and mind-set towards COVID-19. I know, it is easier said than done.
If you want, give meditation a shot as it has been shown to reduce depression and anxiety. However, if you are like me and feel that meditation isn't for you, try breathing slowly. For me, this method has helped put my mind at ease.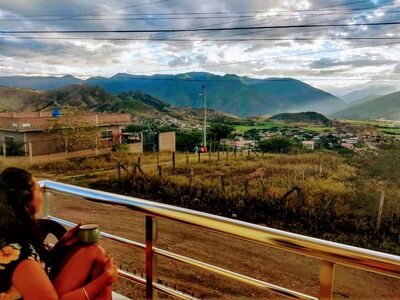 4. Healthy Eating
Currently, many things are beyond our control, however, the way we eat shouldn't be one of those things. Yes, comfort food does taste much better, particularly in these stressful times. Nonetheless, healthy meals need to also be on the menu. It's important to schedule meal times to avoid emotional eating or accidentally forgetting to eat. Believe me, this structure can help eliminate monotonous eating.
Due to social distancing, the number of times we are allowed to go to the supermarket may be limited. Thus, it's important to have a list written out prior to going to the supermarket – this prevents nonsensical buying.There have been quite a few moments where I didn't feel like getting dressed and going out, so it was useful to always have foodstuff in the house. Therefore, it is critical to stock up on canned and frozen foods.
5. Exercise
Many are suggesting that one of the best ways to stay healthy during this period of social distancing is to exercise in your living room. However, like most things, it's always easier said than done. Nevertheless, it's indeed important to get your heart pumping as it's proven to be excellent for your mental health.
If possible, go for a walk around the neighborhood daily. Exposure to fresh air and sunlight is essential. It's super easy to want to remain indoors when you don't see the point of going outdoors.
I only workout for ten minutes per day, but I have found it makes a difference to my disposition.
YouTube videos are a good place to start. Also, various trainers are currently offering free access to their online workout sessions. It's worth a shot, particularly if it can make you feel better.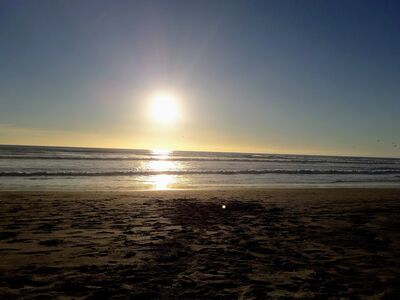 Hang In There
It's vital to remember that it's completely normal to experience dark and negative feelings during this difficult time. Therefore, it's important to not beat yourself up when things aren't going according to plan. Within this period, even the slightest changes can have enormous effects. It's quite easy to develop an unhealthy routine, to become depressed, with no one around to call us out. Hence, it's necessary to practice several of the above tips or all of them if you can.
We WILL get through this!
Do you want to teach English abroad? Take a TEFL course!
Apply now & get certified to teach english abroad!
Speak with an ITTT advisor today to put together your personal plan for teaching English abroad!
Send us an email or call us toll-free at 1-800-490-0531 to speak with an ITTT advisor today.
Related Articles:
---
---