Check out these 11 fun ESL activities for young learners that will make your lessons more interesting and help your students learn English in no time!
Check out this post written by an ITTT alumni on the benefits of having good rapport with students.
It is well known that completing a TEFL certification course will help you to gain better quality teaching jobs in many parts of the world, but do you actually know what subjects the course will cover? Here we look at all the major topics you will study during your TEFL training.
Russia is an up-and-coming EFL destination with vacant positions all across this vast nation. If you are interested in joining the thousands of English teachers in the country, check out this guide on salary and budget for a teacher living in Russia.
The ESA methodology of teaching is one of the most used modern teaching methodologies today. When taking a TEFL course, you will encounter this method and learn how to incorporate it into your lesson planning.
Job interviews are among the most daunting tasks for anyone. Here are our 5 steps to help prepare yourself for your TEFL interview.
If you are looking for a unique place to move to, check out our list of the top 5 TEFL destinations for adrenaline junkies and adventure seekers!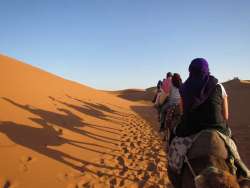 Online training courses have many advantages and they are becoming increasingly popular with people looking to get TEFL certified. If you are new to self-study or are concerned that you will struggle with distance learning, take a look at our top tips for taking an online TEFL course.
Use these 7 activities for teaching the passive voice in the ESL classroom to help your students navigate through this difficult part of English grammar.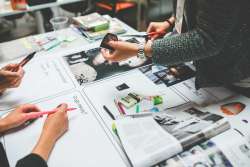 Teaching English as a foreign language is a great way to head off and explore the world. These 8 traveling power couples teach English abroad and will inspire you to follow in their footsteps!