Young Learners: 5 Creative/artistic Activities to Do During COVID-19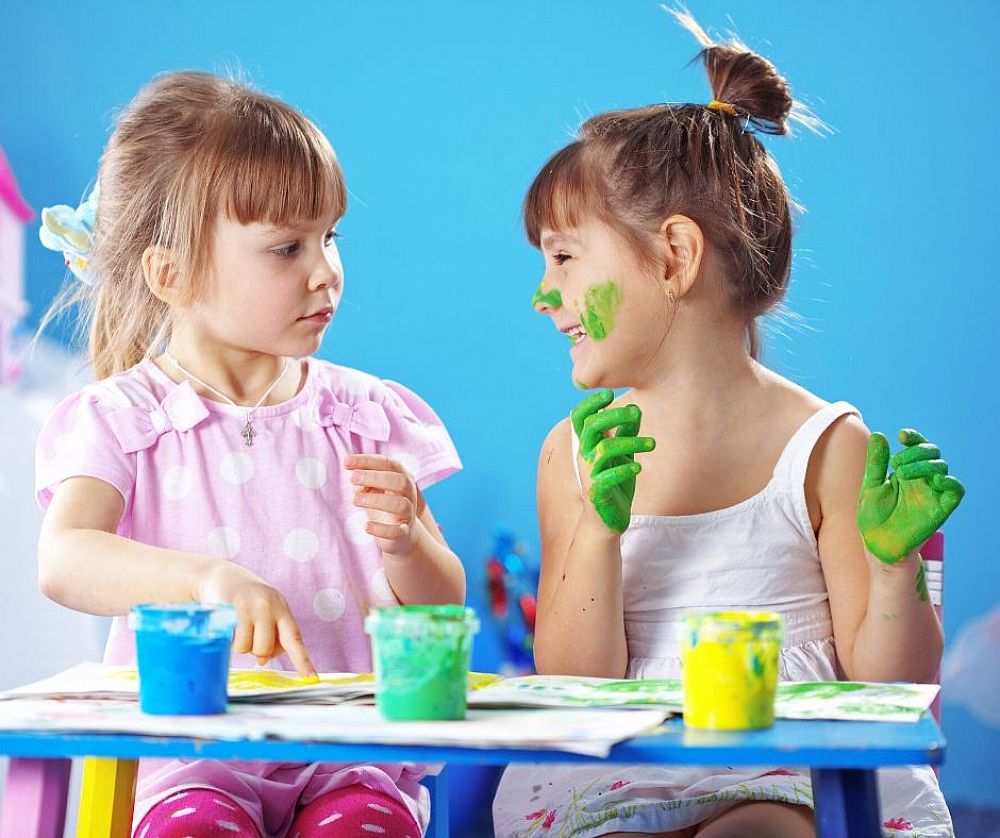 Popsicles, sunscreen, sidewalk chalk, bubbles, watermelon, backyard picnics, riding bikes, and lemonade stands. These are a few images that come to mind when I think of summertime and the magic of relaxing with family in the warmth of the sunshine. As a child, I remember playing with my siblings in the yard, running through the sprinkler, doing arts and crafts projects, and drawing roads with traffic signs on our driveway that we would navigate along with our bikes or scooters.
Although plans for summer 2020 around the world have been altered, there are still many opportunities to engage children in unique learning opportunities. Under the circumstances surrounding COVID-19, young learners are participating in school in their homes, as the school setting has dramatically shifted. With this in mind, it is important to maintain creative thinking, imagination, and exploration of the different aspects of language learning that can be exercised in unique ways. This short guide provides five ideas of affordable creative projects that can engage young learners in acquiring proper language skills, while also proposing different tasks that the family can participate in together.
Short Story
Writing a creative short story encourages the expression of the imagination and engages young learners in practicing the target language, a creative activity that can be fun for the family. This also creates an opportunity to develop vocabulary and can serve as a model for writing styles or even sentence structure. First, the child could start formulating ideas of what the theme of the story might be –fairytale, adventure, animals, pirates, superheroes. Next, start creating different characters that the young learner would like to be a part of their story. Let the creativity flow and maybe even draw some pictures to bring the story to life visually. When the story is finished, the child could then read it to the family. This also provides an occasion to practice their reading and speaking skills in a comfortable setting. Keep it simple, and maybe even set a group of vocabulary words that the young learner could use throughout the story.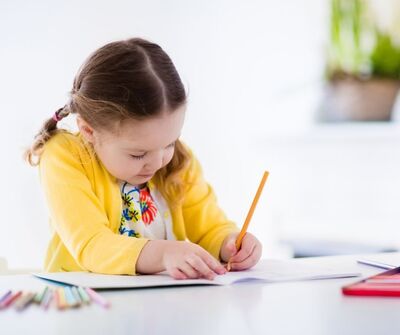 Cooking Activity
Cooking is a fun way to learn how to provide a meal or snack for oneself while engaging in food vocabulary and following a step-by-step recipe to produce the desired end result. One recipe that is kid-friendly and does not require a stovetop is for delicious frozen banana pops, like that by Danae in her blog Recipe Runner.
This type of activity will allow the young learner to follow instructions, understand the context of the target language, and also provides practice for their independent cooking skills. For this activity, the supplies are not extensive. You will need the following ingredients: popsicle sticks, bananas, cereal (your preferred brand), and yogurt (your desired flavor).
First, halve the bananas. Then take the popsicle stick and lightly cover half of it in the yogurt, insert the stick into the banana and place them on a cookie sheet or tray. Put the tray in the freezer for two hours. Once the bananas are totally frozen, take each one and cover it in the yogurt completely, then place it into the cereal to add some crunch and flavor. Once each of the banana pops is to your liking, place them back in the freezer for two hours to ensure the yogurt coating is frozen. Serve this snack chilled.
A few other no-frills cooking projects might be to make yogurt parfaits, a rainbow tray of fruit, or your own trail mix. Not only are these fun activities to do with young learners, but it also engages them in healthy eating habits and allows them to understand the process of working on something. Prior to the cooking experience, cultivate a list of words that can be used by the young learner to engage in expanding their vocabulary. Maybe even come up with a recipe of their own, and write it down to exercise their writing, listening and reading skills. Share the treat with your family or friends! This is a unique learning opportunity that also exercises the creativity and imagination of young learners in creating their own recipe, that is safe and enjoyable.
Story Stones
Playing outside as a child in the summertime in the dirt or garden was always such a fun way to enjoy nature and see the different plants that grew around our home. One way of spending time outside, while engaging in a learning activity that propels creative storytelling, is to create story stones.
Collect some large stones in the yard or around a local park, grab some child-safe paint or glitter, and let's get to work! Have the young learner think about a story that they want to tell, and how that can be achieved visually expressing the development of that story. For example, you can draw a sun, rain, watering can, and a plant on different stones to tell a story of planting a garden. Or perhaps, the stones can be used as a way of enhancing and decorating the outdoor space around your home. For example, the child could paint different words or images on the stones and place them in the garden. These stones are empty canvases—so have fun with it and engage in the target language for that day by completing this activity!
Raise a Plant
From seedling to flourishing flower. Summertime is also a great time to start adding greenery to your home, or garden. A fun and affordable project that can be done is to plant seeds in a small pot. When completing this activity, have a list of words or phrases related to planting or gardening to practice throughout the process. Before planting the seed, the young learner can decorate the outside of the pot with paint or other supplies to give it their personal touch. Then throughout the summer, the children can be responsible for taking care of and watering the seed. Each week take a photograph of the plant's progress, and at the end of the summer create a portfolio of pictures that you can see how it develops over time.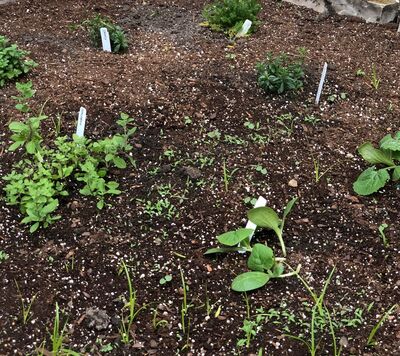 Handwritten Letter
Especially under the circumstances of COVID-19, it is important to maintain social connections, in whatever capacity possible. This becomes a little bit difficult, especially as the children are not engaged in school settings as they would be during the year. So, becoming pen pals with a friend from school or in the neighborhood becomes an interesting way for the children to communicate, by writing and expressing their ideas to maintain a connection with somebody outside of their household.
It also presents a break from screens, as writing a letter only entails writing utensils, paper, envelope, and stamp. This also allows young learners to practice penmanship, spelling, and allows them to become familiar with the process of writing and mailing letters. This is something that can be maintained over time, and I believe presents a great opportunity for children to build their community.
Get ready teaching English by taking a TEFL course!
Each of these activities can be modified to fit your particular vision and needs for learning language during the summertime, or throughout the year! The family can be a part of the learning process in each of the tasks proposed, and I think that is exceptionally important during these uncertain times. Make memories and enjoy the different aspects that these learning opportunities present. Share your ideas with neighbors and friends, and engage in a community of people who are striving to continue learning a language in unique ways. Have a happy, lovely, and memory-filled summer!
Apply now & get certified to teach english abroad!
Speak with an ITTT advisor today to put together your personal plan for teaching English abroad!
Send us an email or call us toll-free at 1-800-490-0531 to speak with an ITTT advisor today.
Related Articles: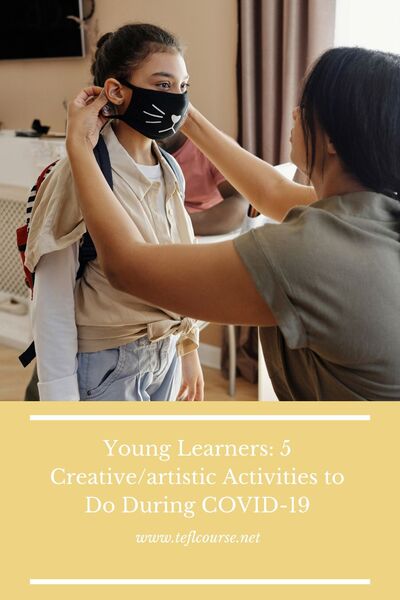 ---
---