Several Why's to Complete a TEFL Course
In today's world, the English language has grown significantly to be a global language. This is because governments from the Eastern and Western hemispheres collaborate from time to time, business transactions are made across the globe and many students wish to travel to English speaking countries to immerse themselves in the culture. Therefore, persons are more interested in learning English in their home countries to better facilitate communication with those in the Western world. Thus, the demand has increased for English teachers. However, it is not enough for a native English speaker to say that he/she wants to teach English as a Foreign language without being TEFL certified. One should become certified because it is the responsible thing to do, it helps build your confidence in the classroom, you are more inclined to create successful, engrossing lessons and it strengthens your chances of employment.
This post was written by our TEFL certification graduate Anneliese K. Please note that this blog post might not necessarily represent the beliefs or opinions of ITTT.
Role model fail
Imagine that you are not TEFL certified and learners come to you with the hope that they will gain some knowledge on the English language, or that their existing knowledge would be expanded but all that you can teach them is the English alphabet and how to pronounce a few words. They then compare what they have learned with their friends who are attending classes with a TEFL certified teacher and come to realize that they are not as advanced as their counterparts. There are a lot of intricacies in the English language that the teacher needs to learn and understand before he/she can even begin to educate the learners on it. In essence, you are doing your students a great disservice and your students will begin to lose faith in you as their teacher. The only way to counteract such a mishap is to do the responsible thing for the well-being of the learners and become certified.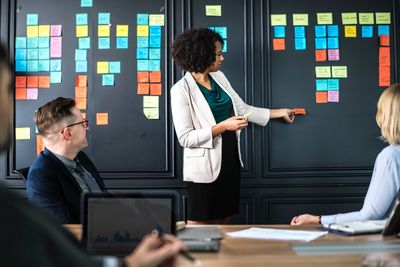 Also Read: Can I teach English abroad without a work visa?
Confidence building
Once you have been TEFL certified, you will feel so much more confident and competent in the classroom and, as a result, your students will also place all their trust in you. You will be able to vary your teaching techniques; for example, you may use the Presentation, Practice, Production (PPP) technique (this is where the students can eventually produce their work after practicing what the teacher had presented at the start of the class), the Communicative Language Teaching (CLT) technique (this is where the students are exposed to language that will help them to function in everyday situations as opposed to the lesson being based heavily on grammar and vocabulary, or the Community Language Learning (CLL) technique (this is where the students determine what their topic of conversation will be and try to deconstruct the language on their own, with the assistance of their teacher). You will also learn how to appropriately manage your classroom; for example, how you group students to complete a task (group work, pair work or individual work) or by the use of gestures, your voice, and your eyes to communicate more accurately to your students.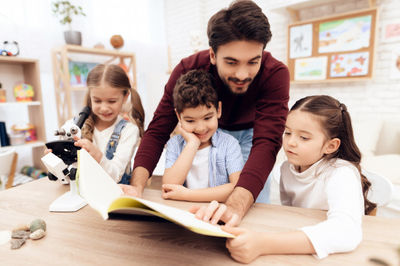 Also Read: My English Teaching Experience in Japan
Teaching skills
As a TEFL teacher, you would create more effective lesson plans to get the most out of your students. You would use the Engage Study Activate (ESA) lesson plan; a method developed by Jeremy Harmer, an author, teacher trainer and teacher, himself. The Engage phase allows students to begin to immerse themselves in the lesson, whether by listening to music, playing a game or having an interesting conversation. The Study phase allows students to concentrate on a particular aspect of the language and complete worksheets to test their understanding, either in groups, pairs or individually. The Activate phase allows students to put into practice all that they have learned, not just in the present lesson, and use the language as fluently as possible with the use of story writing or role-play, just to name a few. The ESA method may be adjusted as the classes become more complex by adding more phases; for instance, the "Boomerang" version of the method which has two Activate phases (EASA).
Schools across the world and even those online endeavor to provide the best education for their students. Therefore, they would employ highly skilled, highly trained, highly certified teachers. There is no difference when it comes to hiring English teachers for students who are non-native English speakers. Even though being a native English speaker is often one of the requirements for the job, employers want to see that you have been TEFL certified and are skilled enough to disseminate your knowledge to the learners.
Do you want to teach English abroad? Take a TEFL course!
Finally, it may be concluded that it is of paramount importance that teachers become certified in teaching English as a Foreign Language. Not only does it prepare you for the classroom but it increases your chances of employment in this ever-competitive, dominant field. All teachers, or persons in general, who wish to enter this field should do themselves and their students a favor by becoming certified today.
Apply now & get certified to teach english abroad!
Speak with an ITTT advisor today to put together your personal plan for teaching English abroad.
Send us an email or call us toll-free at 1-800-490-0531 to speak with an ITTT advisor today.
Related Articles:
---
---