A Teacher's Point of View
A teacher is one who passes on knowledge with themselves learning at the same time. Teaching is one of the most important careers in the world, as today's society has progression which could not have happened without teachers. Be it a kindergarten teacher or a college professor, they both bring a very big impact on the students they teach. Teaching may look easy but it's not for everyone, a teacher must have patience and determination to listen, comprehend and always be willing to learn as they teach. When teaching, a student always remembers what's being said if they enjoy the teacher's way of teaching that lesson and by that, I mean that the teacher needs to have a positive attitude and a fun learning environment. That way the students can keep up with the lesson.
This post was written by our TEFL certification graduate Hamida A. Please note that this blog post might not necessarily represent the beliefs or opinions of ITTT.
Preparation
A teacher should always be prepared and ready for any obstacle or challenge they could face during their time teaching. Lesson plans need to be kept ready before entering the classroom, rapport should be made with each student, back up teaching plans should also be made in case something goes wrong like the projector doesn't work or the students aren't in the best mood to study. If that's the case the teacher should change their teaching method for that lesson. For example: if the lessons are always done in class, once in a while take them out to the ground so they have a different environment. A teacher has to have the ability to go at the pace of their students. Teaching needs to be done in consideration of the type of students they teach. The teacher should know how to evaluate and understand the students learning abilities to assist them in whatever way necessary.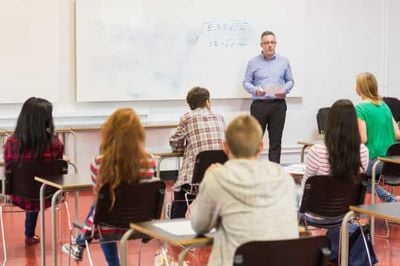 Also Read: Can I cancel my contract early when teaching English abroad?
My Teaching Experience
As a teacher I started as an assistant to year 4 students 5 years ago, at the moment I teach year 6 students and through all that time I have noticed a difference in my teaching methods and my attitude has become more positive compared to before. I used to teach students in a very strict and firm manner, my students would listen but never felt as connected to them. As I teach now I feel like I understand the students more and I can teach in a more zealous and friendly way. I teach 31 students in my class and I got to say it hasn't been easy, but I am learning something new from my students almost every day. When I get into the class I always know what I am teaching for that lesson because I feel it's important to self-prepare and be able to change the lesson techniques during any given time. It is also important to understand the student's capabilities and go according to their pace so that some of them that may have a learning disability don't feel left out.
Also Read: How do I choose a TEFL course?
Do you want to teach English abroad? Take a TEFL course!
Teaching is something that I won't give up on easily as I love it and I feel more associated with the career as the days go by. I must say that teaching has helped me grow into a better and more understanding person in general. I think it's due to the experience I have received in my working years. In my case, I can say experience is the key to success.
Apply now & get certified to teach english abroad!
Speak with an ITTT advisor today to put together your personal plan for teaching English abroad.
Send us an email or call us toll-free at 1-800-490-0531 to speak with an ITTT advisor today.
Related Articles:
---
---