Check out our Special
Offer for this
course!
Make a deposit payment to secure your place on a course before the end of the month and qualify for a free advanced level online course. You can choose from the 50-hour young learners (CTEYL) or business English (CTBE) certificate courses or the 250-hour online diploma course.
TEFL Rome | TEFL Italy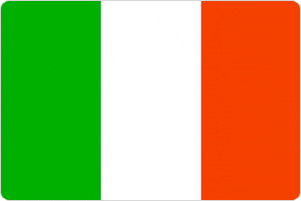 Our TEFL course in Rome provides so much more than just a teaching certificate. For thousands of years, Rome has served as the epicentre of culture and history for Italy, Europe and the whole of Western civilization. Attending a TEFL course here is a once in a lifetime opportunity to experience Italy's capital and enjoy a well-rounded cultural experience that no passing tourist could ever imagine.
One of the symbols of Rome is its Colosseum, the largest amphitheatre ever built in the Roman Empire and originally used for gladiatorial combat. The city is also home to a wide range of important monuments such as the Roman Forum, the Pantheon, the Catacombs of Rome, the Circus Maximus, the Bocca della Verita and countless more.
During your free time you can witness all of Rome's beauty and we will do everything possible to make sure you are able to make the most of your time here. While the city itself is very large, the historical centre is compact and easily accessible so a walking tour of the city's major historic and cultural sites is possible in one day.
At a distance of only twelve miles from the coast, Rome is perfectly situated to combine the hustle and bustle of a major city with the calm and beauty of the Mediterranean's beaches—a great way to unwind in your spare time when you are teaching English in Italy. Because Italy has one of the highest demands for TEFL teachers in Western Europe, Rome is a great location for taking your TEFL course.
Teaching resources are one of our centre'€™s strengths. When preparing your lessons you will have access to a wide range of teaching materials, from in-depth grammar resources and a constantly updated collection of textbooks, to communicative games and audio and video resources.
Wi-Fi is available to all trainees who bring their laptop so you are free to study, prepare your next class or chat with your friends and family at home while sitting on our couches enjoying an Italian espresso or a foamy cappuccino.
We offer accommodation to suit all tastes and budgets. Our accommodation options range from single rooms to shared rooms, from small studio apartments at a walking distance from the school, to shared student apartments just a short bus ride from the centre. All of our apartments are located in the city centre and offer the wonderful cultural and social experience of the Roman way of life.
The course fees listed on our website are inclusive of course-related lessons, materials, teaching practice, assessments, certificates, references, lifetime job assistance and more. We have no hidden costs or extra charges so the prices you see on the site are the prices you will pay.
Getting Started*
If you are at least 18 years of age and speak English fluently, you are eligible to apply for the course. The application is brief and we will send you a prompt reply. Once approved, you will receive additional information about the course content and schedule, your accommodation options, travel arrangements, as well as payment options and more.
Apply to take our TEFL course in Rome and soon you could be training to teach EFL in Italy's capital. However, training in Rome doesn't mean you have to stay in Italy; if you would like to move on after the course we can help you find a job almost anywhere in the world.
About the School
Course Dates
Course Fees
Accommodation
Apply Now!
Want to listen to this page? Click on the video below!
Apply Now!
Want to listen to this page? Click on the video below!
Apply Now!
---
Check out ITTT's Blog Posts
---