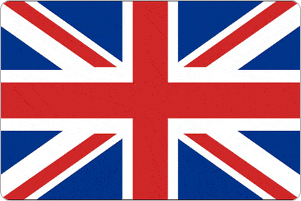 Capital city
London
Language
English
Currency
British Pound Sterling
Typical TEFL teacher salary
8 - 14 pounds/hour
Major TEFL locations
London
Liverpool
Birmingham
Brighton
Manchester
The Country
There is a reasonable demand for English language teachers in the UK, with demand increasing over the summer months due to hundreds of intensive summer school programs. In addition to these options, opportunities for teaching English in the UK can be found year round. However, competition for jobs is quite strong, so our lifetime assistance finding jobs will certainly go a long way to helping you land a job teaching English in the UK.
Many qualified and experienced English teachers return to the UK from their time teaching abroad and seek further employment teaching English in the UK. There are still opportunities for newly qualified teachers but a great way to improve the odds of employment is to teach abroad for a year or two before returning to the UK with some experience to add to your CV/resume.
Teachers are usually paid per hour, with the pay being between GBP 8-14 per hour. Preference is given to EU passport holders, and of course, UK nationals, but jobs are available for those from outside the EU through the Student Work Abroad Program.
English teaching positions during the summer are generally well paid (up to GBP 300 per week), and often include free accommodation and meals. Positions are advertised as early as February with schools continuing to recruit even during July and August. With a certificate earned from ITTT and TEFL International, we'll help you find a great job in the UK.
Sample Job offer for Teaching English in the UK