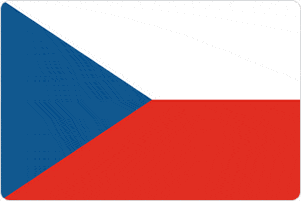 Capital city
Prague
Language
Czech
Currency
Koruna (Crown)
Typical TEFL teacher salary
22,000 koruna/month
Major TEFL locations
Prague
Brno
nationwide
The Country
The Czech Republic is probably the most popular country in the region for teaching English. Jobs teaching English in the Czech Republic are quite easy to obtain, and even easier with the benefit of our lifetime job placement assistance.
Salaries, while not being of a high level in international terms, offer a comfortable lifestyle. Any teacher with an internationally accredited TEFL certificate from ITTT or TEFL International should have little problem in finding a position teaching English in the Czech Republic for a very comfortable salary.
The hiring season is year-round in the Czech Republic, especially in Prague. Most teaching jobs will go to teachers who can apply in person. Language schools in Prague are now demanding all applicants hold a TEFL certificate such as that offered by ITTT and TEFL International. Smaller towns in the Czech Republic have many opportunities for qualified English teachers. These locations outside Prague allow teachers to immerse themselves into Czech culture and language.
Wages in small towns are lower than in Prague but they are relative to the cost of living. Applicants should be aware that competition for English teaching jobs in Prague is intense and there are many teachers looking for employment at any one time. Another good way to find employment teaching English in the Czech Republic is to advertise for private lessons. Many teachers earn a good income by providing lessons to individuals and companies.
Prague is an incredibly popular city in which to teach English as a foreign language. Come and find out for yourself why it's such a great place in which to work and live.
TEFL Courses in Prague
Sample Job offer for Teaching English in Czech Republic