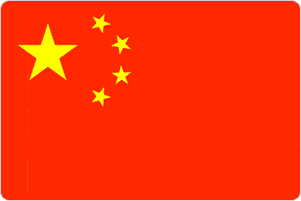 Capital city
Beijing
Language
Cantonese/Mandarin
Currency
Chinese Yuan
Typical TEFL teacher salary
7,000 - 10,000 Yuan monthly (varies widely from region to region)
Major TEFL locations
Beijing
Shanghai
Zhuhai
all urban centers
The Country
The opportunities for teaching English in China are as huge as the country itself. Year round, there are far more jobs available than there are teachers. Positions teaching English in China are available throughout the country but in order to find the best job for you, you might wish to take advantage of our lifetime jobs assistance.
Any TEFL qualified teachers should be able to teach English in any part of China they choose with a variety of opportunities throughout the country in both state and private sectors. China has developed rapidly over the last five years, which means that teachers in China can expect similar standards of living in Asian countries such as Japan and Taiwan. For the first-time TEFL teacher, living and working in China's ever-evolving economy can be an exciting and rewarding cultural experience. Most jobs can be arranged with our help before you arrive in the country.
Salaries can vary tremendously between regions so it pays to shop around. The cost of living in most parts of China is low, travel is inexpensive and food in restaurants is very cheap. As a means to increase monthly income, TEFL teachers have the opportunity to teach extra hours in China through arranging their own private lessons. This is a great way to save money or simply splurge on a nice trip to an exotic location in Asia.
Overall, China is a great place to work and save money — especially for those just entering the profession.
TEFL Courses in Beijing
Sample Job offer for Teaching English in China