For the vast majority of foreign teachers living and working in Italy their stay is an enjoyable and rewarding adventure that is trouble free. However, it is still a good idea to have a few emergency numbers to hand just in case you find yourself in a spot of bother.
There are also several other numbers that are useful to know if you need to contact specific services such as the police, fire brigade, coast guard or ambulance.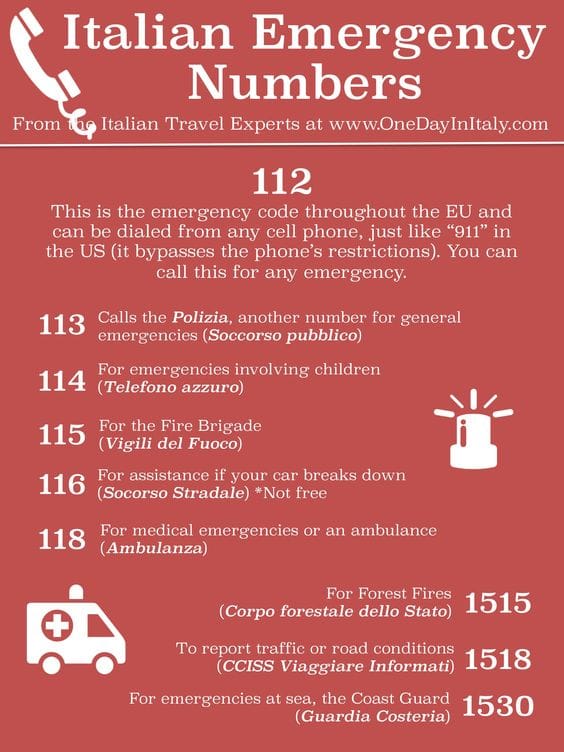 Everyone should be aware of 112 which is used throughout the EU as a general emergency number (equivalent to 911 in the US).
If you plan to travel the country by car you should also program 116 into your phone as this will put you in contact with a break down service.
SOURCE: onedayinitaly . stfi . re/photo-gallery/nggallery/tips-tricks/tips-tricks?sf=jklpeyk#ab