Goa is the destination of choice for many visitors to India thanks to the 125 km of world-class beaches that line its coast.
Whether you are looking for a beach that offers a choice of watersports, cheap accommodation and a lively party atmosphere, or you prefer pristine sands and an exotic cocktail under a swaying palm tree, you will find a beach for you in Goa.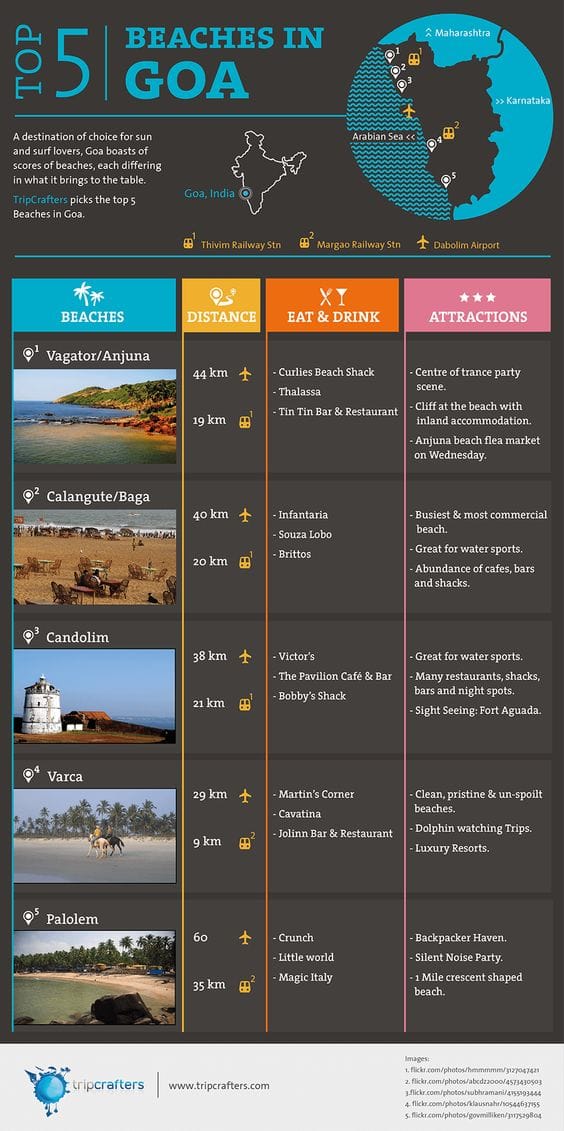 Although there are in the region of 50 great beaches in the state to choose from, this list of the top 5 should give you some idea of where to head first.
SOURCE: econintersect . com/pages/infographics/infographic . php?post=201506071819