Costa Rica is a popular destination for those looking to live a relaxed lifestyle and enjoy great weather year-round, but how much does it cost to live there?
Transportation such as bus, taxi and occasional shuttles or rental cars will amount to around $150 a month.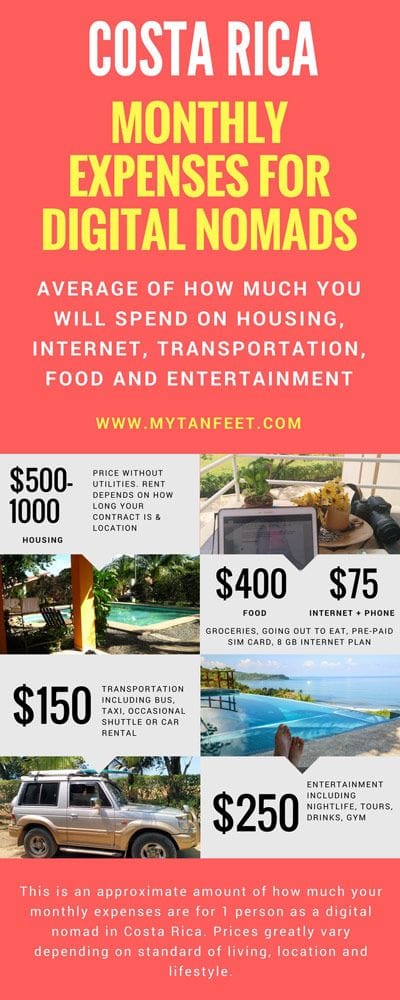 Housing in Costa Rica will cost around $500 - $1000 without utilities. You can also expect to spend about $400 a month on groceries and eating out, as well as about $75 for internet and cellphone.
SOURCE: mytanfeet . com/expat-life/digital-nomad-in-costa-rica/