China's 22 provinces couldn't be more diverse and unique. Due to its enormous size, the country has a wide variety of different cultures and peoples that make up 36 minority groups.
Shaanxi Province is home to the fascinating Qin Terra Cotta Warriors and the mighty Li River stretches through Hubei, Chongqing, and Guangxi.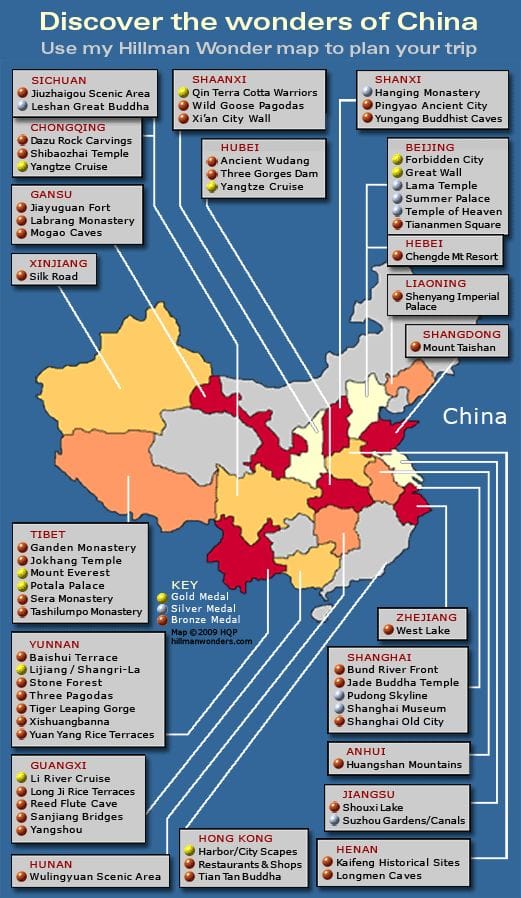 Some of the most beautiful areas in China include the Beijing area with its many premier attractions, such as the Forbidden City and the Great Wall.
Check out this infographic for more sites and attractions across China.
SOURCE: www . hillmanwonders . com/china/map_china_521 . htm