TEFL Alumni Interview with Zainab H. Sadriwala
For ITTT, our community of students and alumni is the most important to us. That's why we'd love to share what our course grads have to say! This will not only have others make a better decision in whether TEFL/TESOL is for them, but it will also help the ITTT community grow bigger and stronger!
The below answers were given from real ITTT alumni who have agreed to share their thoughts for our blog section.
1. What's your name?
Zainab H. Sadriwala
2. Where are you from? Where do you currently live?
Karachi, Pakistan
3. Which ITTT course(s) did you take?
4. Why did you take a TEFL/TESOL course from ITTT?
For ITTT's reputation and esteemed affiiliations.
5. What was your favorite part about the course?
The many helpful examples and practical guidance.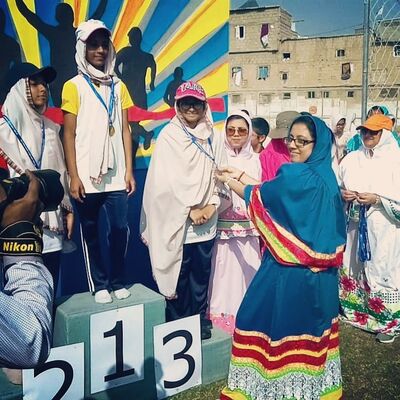 6. You've finished your TEFL/TESOL course - now what? What are your plans and goals?
My plan primarily is to inculcate my learning into my teaching practices. Then I would also assist my team in achieving those goals by transferring the knowledge gained.
7. What's your no. 1 tip for other TEFL/TESOL course takers? What should they know? What do you wish you knew before?
Do not underestimate the course as any other. It is focused, precise and just what the doctor ordered for increasing your teaching practices in your classroom.
8. Where would you like to teach English? Why? (If you already are teaching abroad - where do you teach and what do you like about that location?)
I would love to teach English in the European countries as term courses. It will bring more variety and richness in both my content and delivery
9. Anything you'd like to mention or add?
Teaching is not just a profession but a way of life which demands high moral values, self discipline and a repertoire of skills which requires continuous updation and upgrade.
Are you ready to start your own teaching adventure?
All opinions stated above are those of the ITTT course graduate. We always provide honest and accurate accounts of how our students and course alumni feel about their experience with ITTT.
Apply now & get certified to teach english abroad!
Speak with an ITTT advisor today to put together your personal plan for teaching English abroad!
Send us an email or call us toll-free at 1-800-490-0531 to speak with an ITTT advisor today.
Watch Zainab's Testimonial Video:
Related Articles:
---
---