Teaching English Online with Preply: ✅ Anastasia's Experience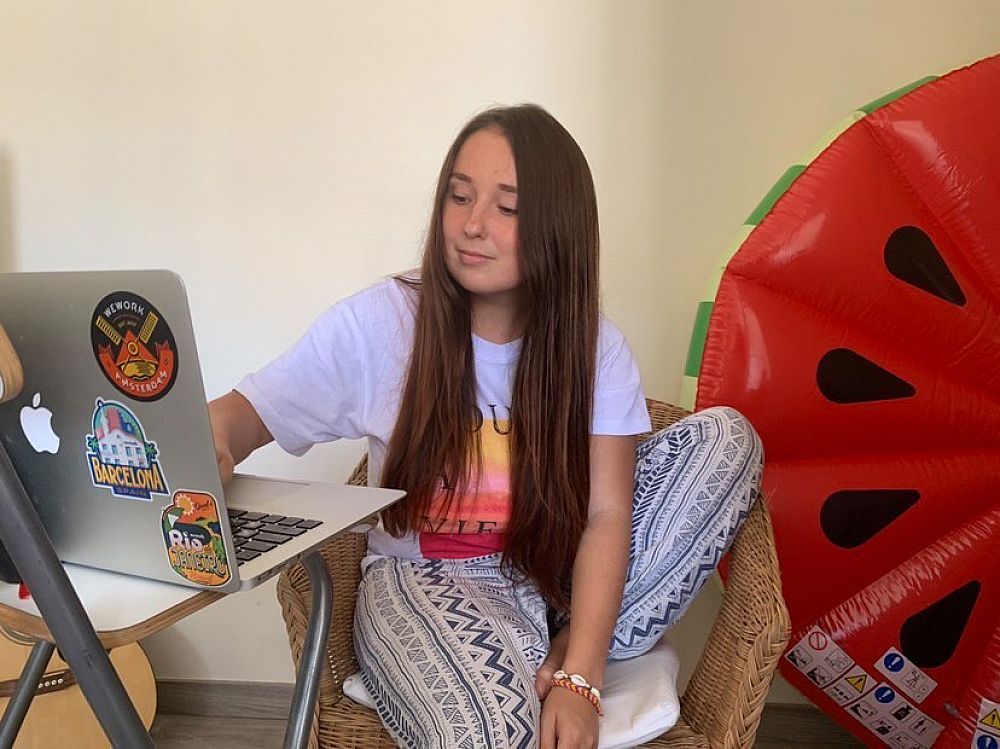 Last year, Anastasia finished her Master's program in applied linguistics at the university of Barcelona, specializing in mobile-assisted language learning.
Looking for a job, one of the career opportunities she encountered was a position of tutor performance manager at Preply. In order to know the insides of using the platform, she decided to sign up and analyze everything from the perspective of a teacher. The experience was quite enjoyable, so she decided to keep it up.
The following is an interview with Anastasia about her experience working as a teacher on Preply.
Do you like working on Preply? What are the benefits?
In the past four months, I've met students from six different countries with various backgrounds; from a lady who migrated to the US with zero knowledge of English to a 10-year-old girl from Israel who will study in Canada next year and needs to practice real-life conversation. I've never had such exciting discussions about the New Year celebration traditions in different countries before. Moreover, I can set the workload, my own schedule, and the hourly rate myself. One of the benefits of teaching on Preply is that I don't have to worry when a student is late for a class or cancels it because I'll still get paid as part of Preply's regulations.
What are some registration requirements?
There are no specific requirements to register on Preply. A teacher records a video introduction for moderators to evaluate their English level. When the profile is confirmed, the teacher can upload their TEFL certificate and other documents to prove to the students they're qualified to teach.
How fast did you find your first students on the platform? Does the platform help you promote your services?
It varies from teachet to teacher. Everything depends on the quality of your introductory video and qualifications. Teachers with credentials like a TEFL certificate, a teaching degree and similar have more chances to get more views. Now, there's a growing demand for instructors qualified to prepare for international exams (IELTS, TOEFL, CAE). At the same time, professionals specialized in teaching young learners are also popular among users. The platform algorithm boosts teacher profiles and helps to connect them with suitable students. Every week they also send a newsletter with recommendations on how to fill out your profile better.
What's the average hourly rate on Preply?
The platform's most significant advantage is that you can set your own rate based on how qualified you are. It's also important to consider that all teachers include the platform fee up to 30% in the lesson price. Afterward, it is possible to regulate this amount if, let's say, you see your services are top-rated among clients.
Is it challenging to compete with NETs?
Competition isn't that high between teachers due to the algorithms of the platform. On Preply, students can set their English learning goals and choose the teacher's country of origin. Based on that, Preply shows a list of instructors suitable to the student's needs. So, I suppose those students who booked my lessons looked for a Russian-speaking teacher from the beginning.
Are there any teacher development opportunities?
There are courses and seminars every teacher can enroll in. There are also various groups for experience exchange on Facebook where teachers from around the world exchange information.
How do you get paid?
A student buys a bunch of lessons (6 and more), and then after each class, the money is automatically charged from his account. I can withdraw the cash from Preply to my PayPal account at any time.
Can you ask your student to pay you directly, avoiding the website transfers?
Messages get blocked by the system if a teacher starts offering services outside of the platform. However, after your student pays you via the website for the first time, you can share all your outside contacts and ask them to pay you directly.
Does Preply provide lesson plans, materials, and software?
Yes, there are all the necessary materials, and they have their video-chat. But it's possible to deliver classes via Zoom or Skype and create your lesson materials.
Do you think Preply is a great platform to teach English on?
I believe Preply is the perfect online platform where I can connect with students. So, I don't consider any other alternatives.
Are you ready to start your own teaching adventure?
All opinions stated above are those of the ITTT course graduate. We always provide honest and accurate accounts of how our students and course alumni feel about their experience with ITTT.
Apply now & get certified to teach english abroad!
Speak with an ITTT advisor today to put together your personal plan for teaching English abroad!
Send us an email or call us toll-free at 1-800-490-0531 to speak with an ITTT advisor today.
Watch the video interview with Anastasia: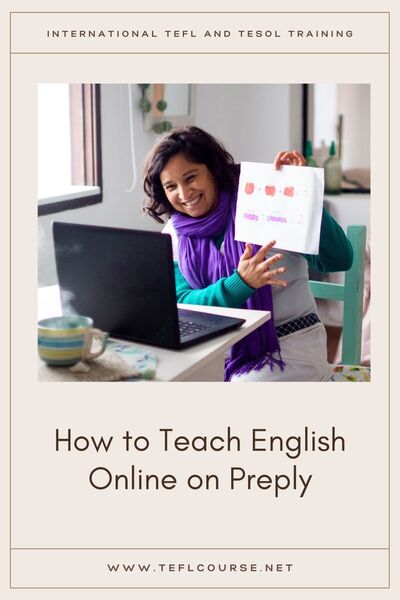 ---
---