Teaching English in Taiwan - The Salary and Budget Guide
This guide will help you answer the question: How much can I earn (and save) teaching English in Taiwan? You'll also find information on the local cost of living in order to figure out how much to budget for when making the move to Taiwan.
Listen to this blog post:
The Typical Salary for English Teachers in Taiwan
English teachers in Taiwan can find positions at public schools, private cram schools, and international schools. The salary is typically paid by the hour with working hours ranging anywhere from 4 to 8 hours a day. In the private school sector, you can choose between private language schools and kindergartens. Private language academies usually pay $20 USD per hour, while kindergartens pay a similar rate of between $18 and $20 USD.
Public schools and so-called "bushibans", or after-school study centers, pay an hourly rate of between $30 and $40 USD. These jobs are highly competitive and a TEFL certification, specialized TEFL certificates, and teaching experience will be a huge plus.
International schools pay the highest salaries of up to $6,000 USD per month - but jobs are highly competitive. You will need to possess a degree in education, work experience and be a native English speaker.
Here is more information on the average salaries per school type:

Other benefits to Expect When Teaching English in Taiwan
Teachers working in Taiwan can expect to receive added benefits such as return airfare, paid accommodation, health insurance, as well as a bonus on completion of the contract. This, however, varies from school to school and should be discussed when signing your contract.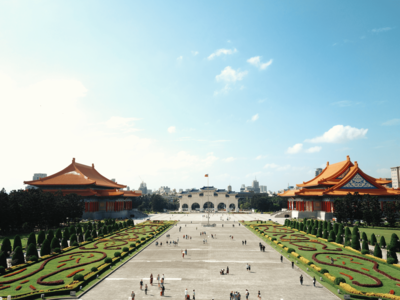 How to Earn Extra Cash While Teaching English in Taiwan
A lot of teachers take on private students in their free time to top up their salary. You can usually find students through word-of-mouth or via online forums. The typical rate for an hour of private tutoring can range between $20 and $40 US.
The Cost of Living in Taiwan
Taiwan's cost of living is very low in comparison to many Western countries. Combined with high salaries, this allows foreign teachers to live a very comfortable lifestyle during their stay in Taiwan. Eating out at local restaurants and markets is very cheap, as is transportation around the country.
Let's break down the cost of living in Taiwan for individual areas below.
Cost of Living in Taiwan: Food
Eating out at local restaurants and purchasing produce and ingredients at Taiwanese supermarkets not only gives you a great insight into the Taiwanese way of life, but also leaves you with money in your pockets for fun and adventure.
Milk (1L) : 85 NT$
Eggs (12) : 60 NT$
Apples (1kg) : 130 NT$
Chicken breast (1kg) : 210 NT$
Rice (1kg) : 98 NT$
Bottle of water (1.5L) : 35 NT$
Bottle of domestic beer (.5L) : 50 NT$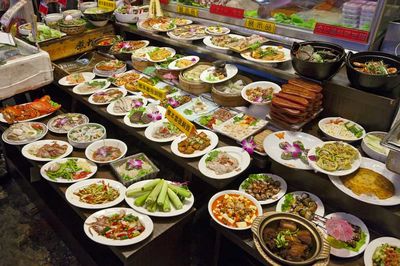 Cost of Living in Taiwan: Leisure Activities
Living in Taiwan is anything but boring! The island has a lot to offer in terms of natural beauty and outdoor fun. At the same time, its many bustling cities are nothing short of exciting urban wonderlands where you can enjoy yourself to no end!
Three-course mid-range restaurant dinner: 700 NT$
Quick restaurant meal of rice or noodles: 100 NT$
Large dumplings, a common street food : 20 NT$
1-month fitness club membership: 1,400 NT$
Movie ticket, international release: 300 NT$
Cost of Living in Taiwan: Transportation
The public transportation system in Taiwan is incredibly advanced and the entire island is very well connected. The big cities feature extensive networks of buses and subway lines and high-speed trains connect them across the island. Taxi rides are also very inexpensive but often take longer than the subway because of traffic.
Metro ride : 20 NT$
Monthly pass (regular price): 1,280 NT$
Taxi rate per km : 25 NT$ (start fare ~ 75 NT$)
City bus : 20 NT$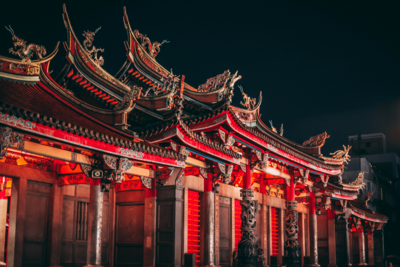 Cost of Living in Taiwan: Travel in Taiwan and Beyond
As mentioned above, Taiwan has a lot of exciting attractions and tourist destinations to offer. Whether it's national parks, sandy beaches, remote monasteries or traditional hot springs, you will always find something to do in your free time and during holidays. On top of that, flights to neighboring destinations, such as Hong Kong, mainland China, South Korea or Japan are also very inexpensive. Being based in Taiwan allows you to explore all parts of Asia on a budget.
1 night in a mid-range hotel: 1,800 NT$
High-speed train, Taipei to Kaohsiung (2.5 hours): 1,490 NT$
Slow train, Taipei to Hualien (3 hours): 340 NT$
Flight, Taipei to Hong Kong (2 hours): 3,000 NT$
Sample Monthly Teacher Budget
To give you an example of how an English teacher in Taiwan spends their salary, here is a sample monthly budget:
Gross income (salary) : 60,000 NT$ (approx. $2,000 USD)
Rent: 0, paid for by the employer
Utilities (electricity, gas, water): 2,100 NT$
Phone & Internet : 800 NT$
Food: 5,000 NT$
Insurance: 900 NT$
Remaining disposable income: 51,200 NT$ (around $1,600 USD).
How Much You Can Save When Teaching English in Taiwan
As you can see from the sample budget above, the added benefits and high salaries in Taiwan make it possible to save a substantial amount of money from your monthly paycheck. Teachers in Taiwan can save up to $1,000 USD per month depending on their lifestyle.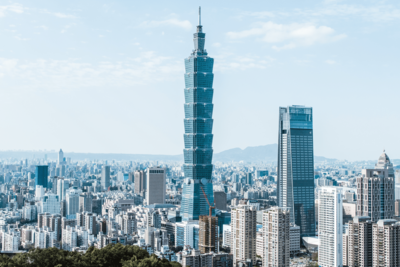 Are you ready to teach English in Taiwan?
Apply now & get certified to teach english abroad!
Speak with an ITTT advisor today to put together your personal plan for teaching English abroad.
Send us an email or call us toll-free at 1-800-490-0531 to speak with an ITTT advisor today.
Related Articles: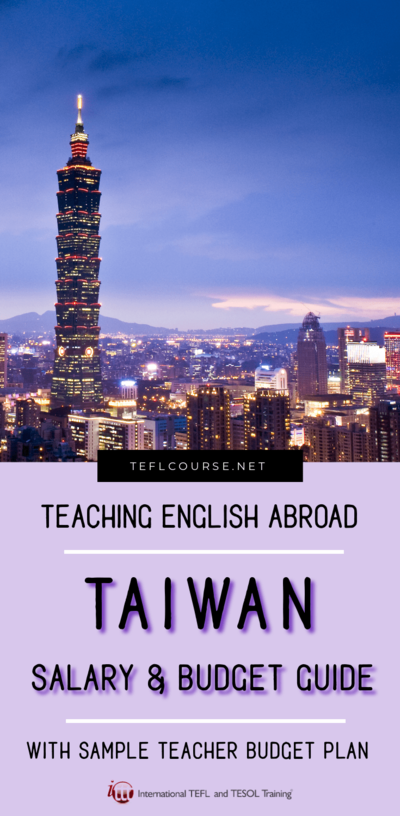 Check out what our course grads say in our many video testimonials!
---
---